In this article
We explain how to configure vaults, allowing Publishers and advertisers to connect using Permutive. 
Overview
Upon fulfillment of the order form, Permutive will create a Vault for you. 
Requirements
Access to the Permutive Platform.
Contact technical-services@permutive.com to grant provisional access to a vault when Publishers are ready to work with an advertiser. 
Log into the Dash
Log in to the Permutive Platform with your credentials 
Navigate to the menu bar and click on the Connections tab.
Publishers Dashboard View

Advertisers Dashboard View
This view is strictly for the vault where advertisers can drop their data
1. Click on 'Data Sources'
2. Select 'Add Source' to add data 

3. The advertiser will add a taxonomy file for the data they will want to connect on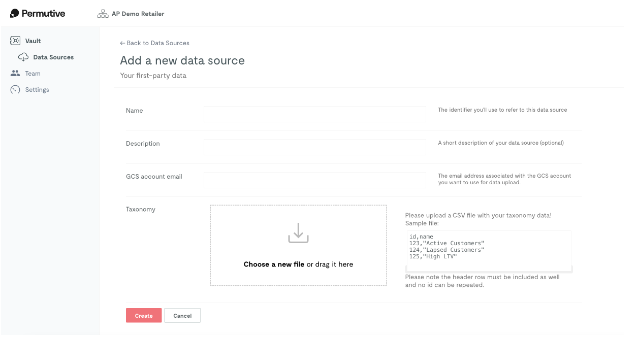 4. Once the taxonomy has been uploaded, the advertiser will then be granted access to the GCS bucket to drop the raw data into. The advertiser here will need to permission the data back to the publisher by inputting the publisher's Vault Organization ID which can be found in the settings of your vault.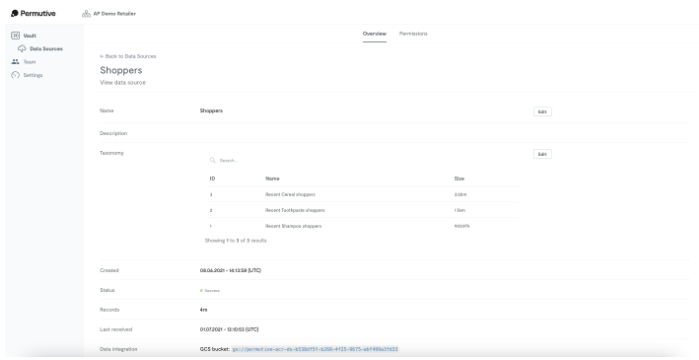 5. The publisher will now be able to create Advertiser Cohorts of that Permission dataset. Publisher cohorts can also be toggled on to be targeted.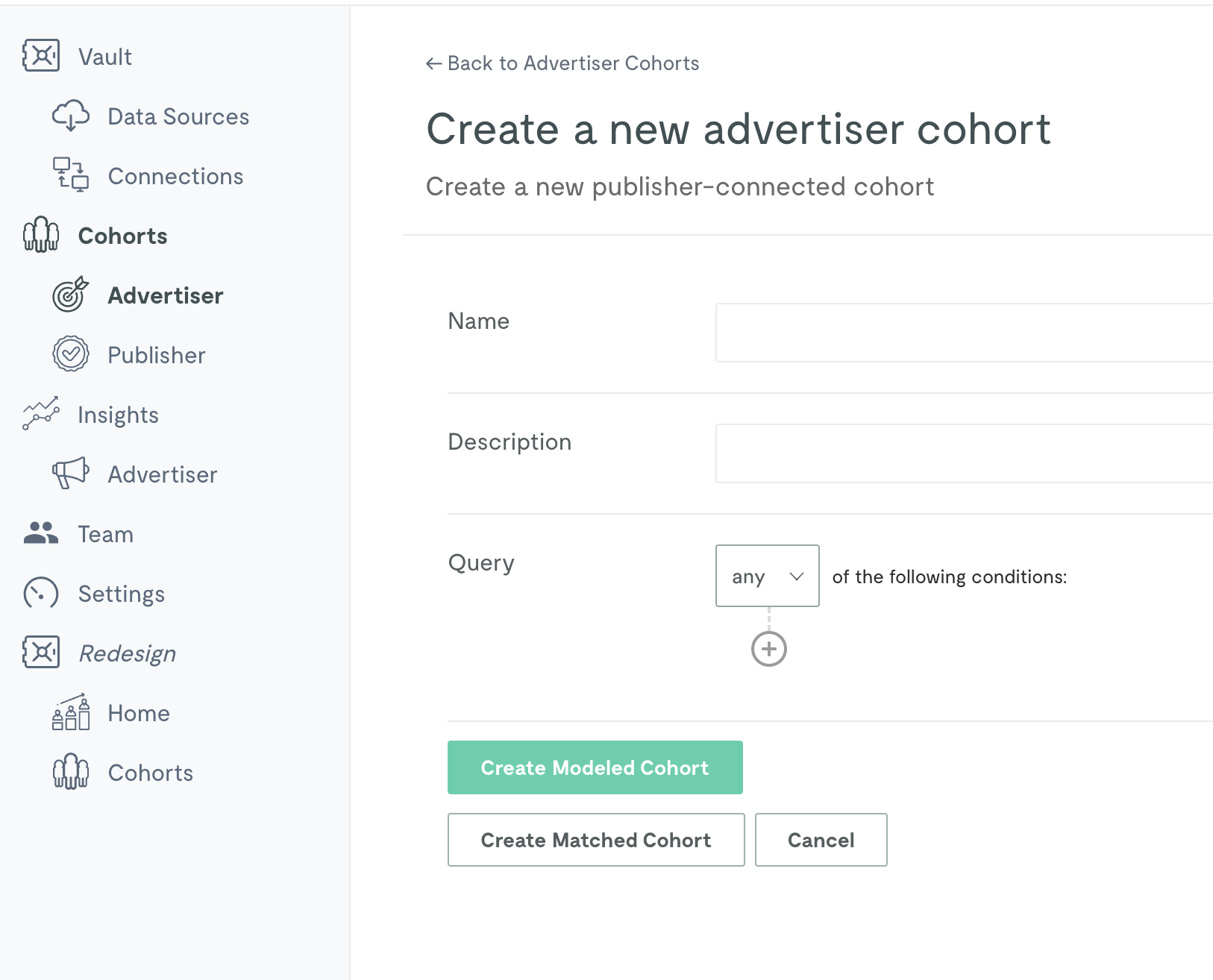 How to create Publisher and Advertiser Cohorts
Publisher Cohorts
To create publisher cohorts please refer to the documentation
here
, this document will provide step by step assistance in creating these cohorts. 
Advertiser Cohorts
There are two types of cohorts that can be created on the advertiser side of the platform. Matched cohorts, the documentation can be found
here
. There is also Modeled cohorts, the documentation for modeled can be found
here
. Please refer to the two documents for further information and instructions on these types of cohorts