In this article
How to create cohorts based on the session cohort feature
1. From your dashboard, navigate to 'Custom Cohorts' and click '+ Add Cohort' to access the cohort builder.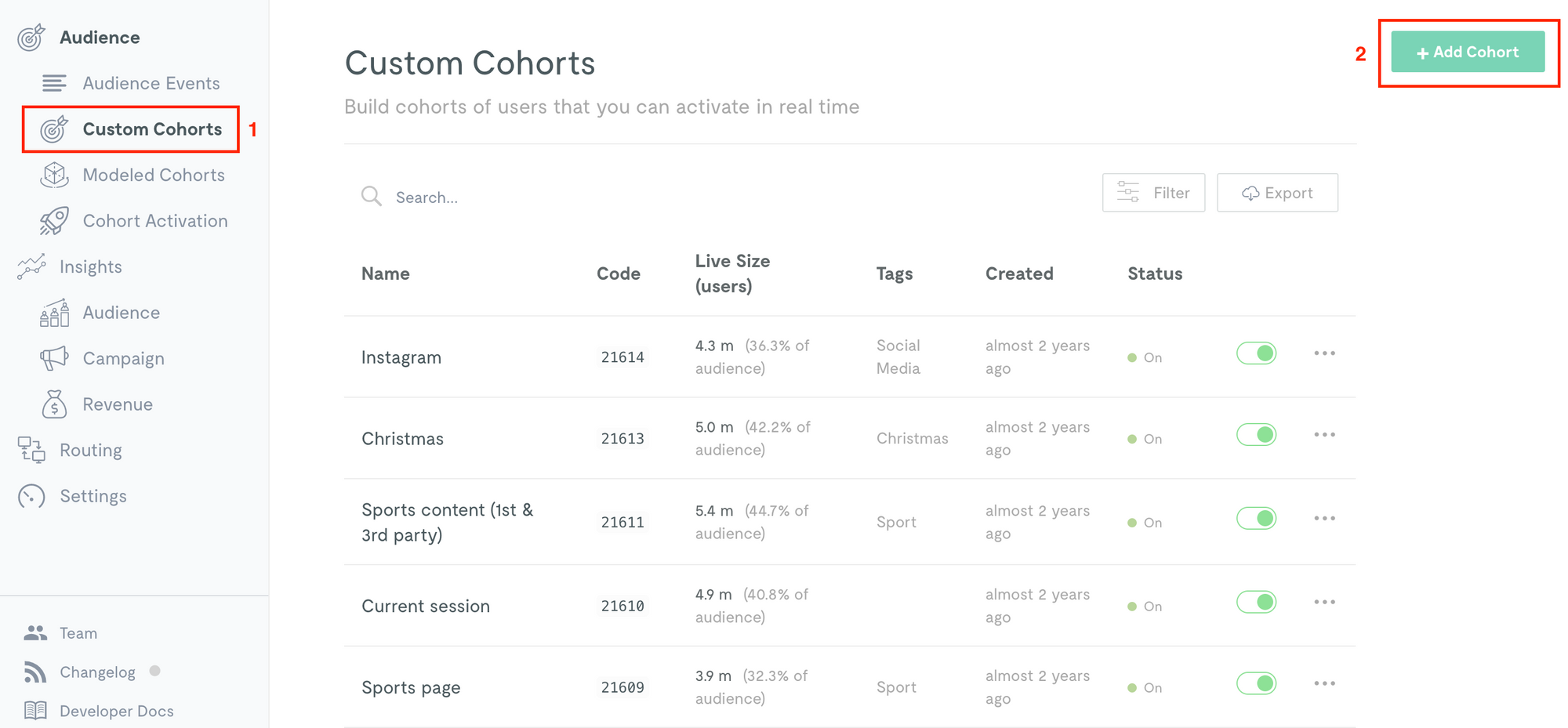 Note: If you are not familiar with the cohort builder, see this article for a guide.
Tip: Be sure to give your cohort a unique name and add the appropriate tags.
2. Under the Behavior section, click either 'AND' or 'OR' and you will see 'Sessions' as an option.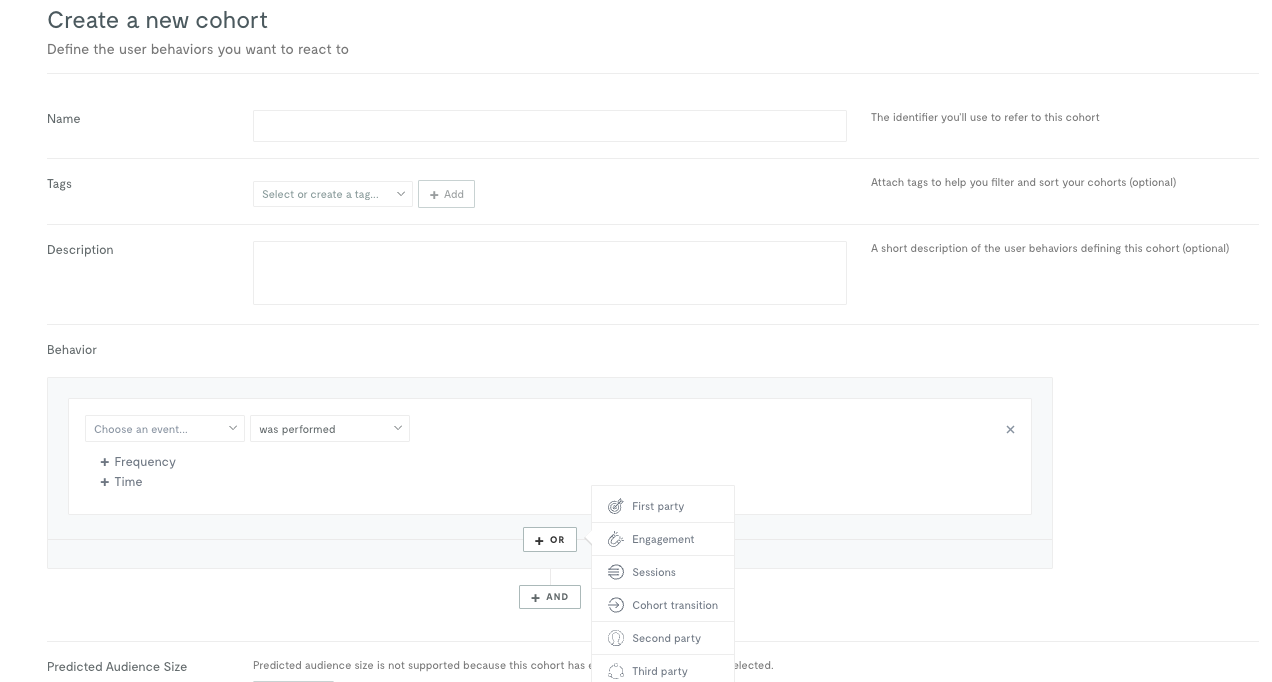 Note: If you are not including any first-party events, it does not make a difference whether you select 'AND' or 'OR'. If you want only to include engagement in a cohort and no events, click the 'x' next to the event that automatically appears. (See screenshot below)
3. Once you have clicked 'Sessions', you will have the option to select the number of sessions. There is currently a limit of 5 sessions.

4. You then have the option to scope the session counts by a time window.

5. Once you have built the cohort, you can send it through to your integrations as desired and click 'Create.'