In this article
We explain the process of generating a new public/private API key
What is the API Key?
The API key
is a unique ID that allows you to interact with Permutives API to make changes within your project outside of the UI.
Overview
The instructions below show how you can generate a private/public key to connect to your Permutive dashboard.
1. Navigate to Settings
2. Click on Keys
3. Click on Add Key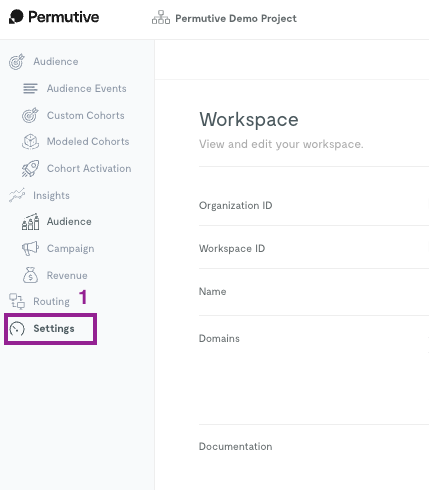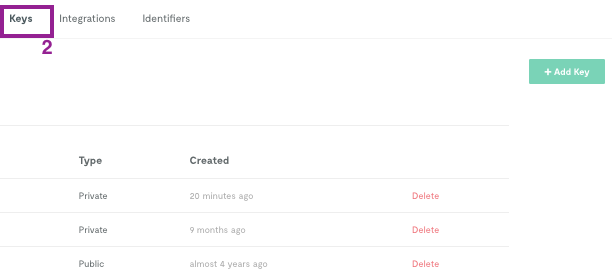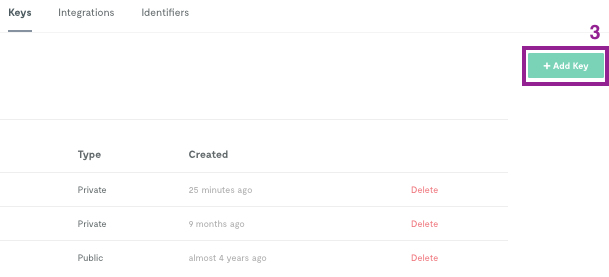 4. Once you have chosen your key type, add a name for it.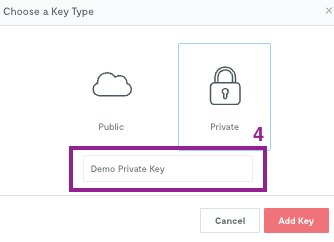 Your API key will now be listed under the Keys section