A. Yes, you can. You have the ability to filter the cohorts you want to pull the Insights report from specifically.
When utilizing the Insights / Audience tab, navigate to click on the Audience edit button located underneath the workspace name on the page.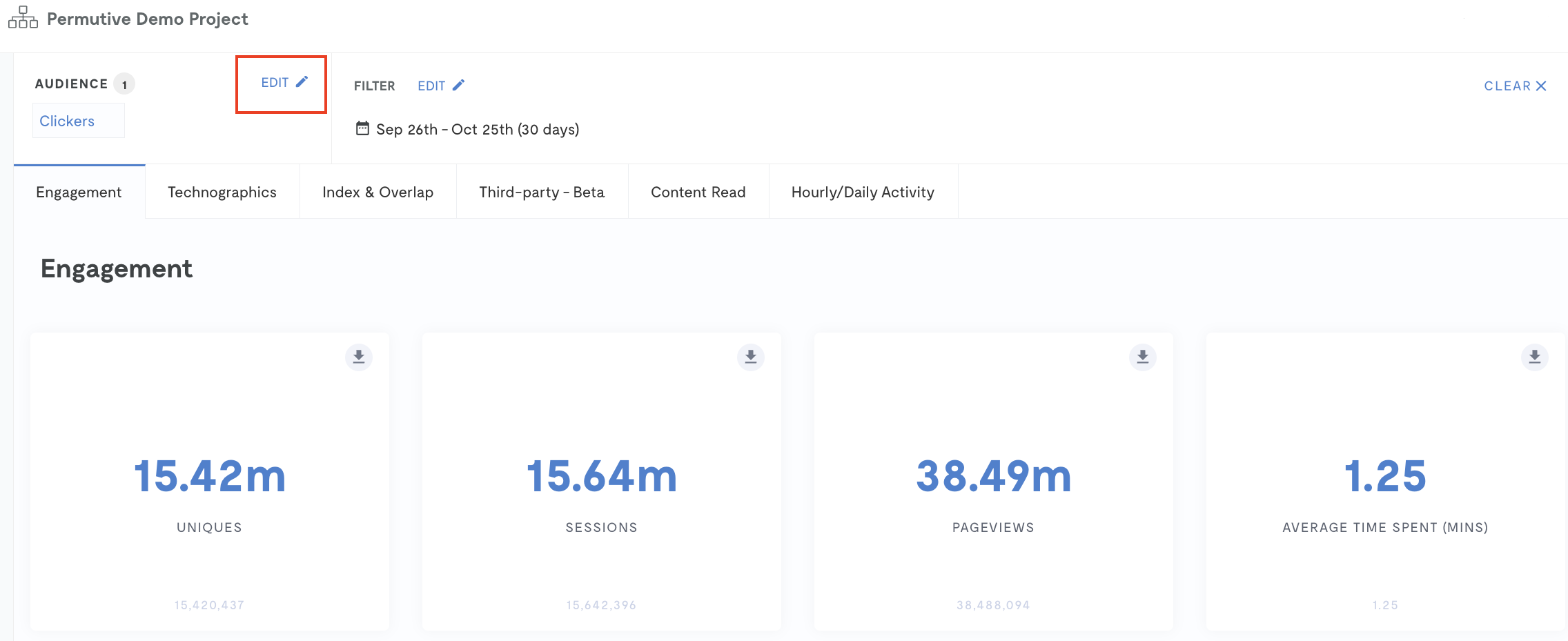 Next, navigate to the cohort's tab and then select the cohorts you want to show in your report.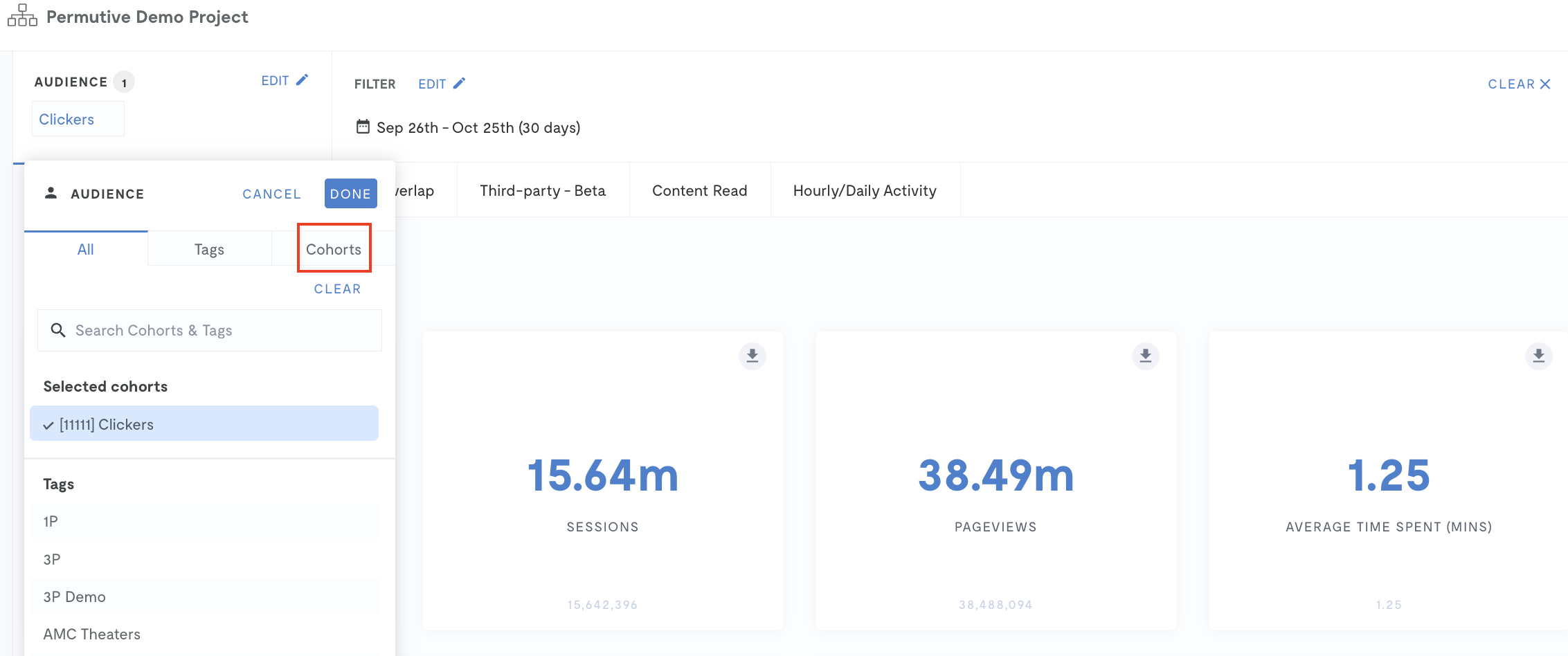 You will have the flexibility to choose the specific cohorts you want in your report and exclude the ones you do not want to report on.
Note: When selecting multiple cohorts report will show combined data for all selected cohorts.
If you download any information in the Insights report to a CSV file from your Dashboard, the cohorts chosen will show up in the reports.