In this article
A guide to the permissions a publisher needs to have in Google Ad Manager (GAM) for the Targeted Impressions dashboard
Required GAM Permissions
To ensure we have the correct access and to add any additional permissions, please navigate to Google Ad Manager > Admin > Access & Authorization > Search for "Permutive".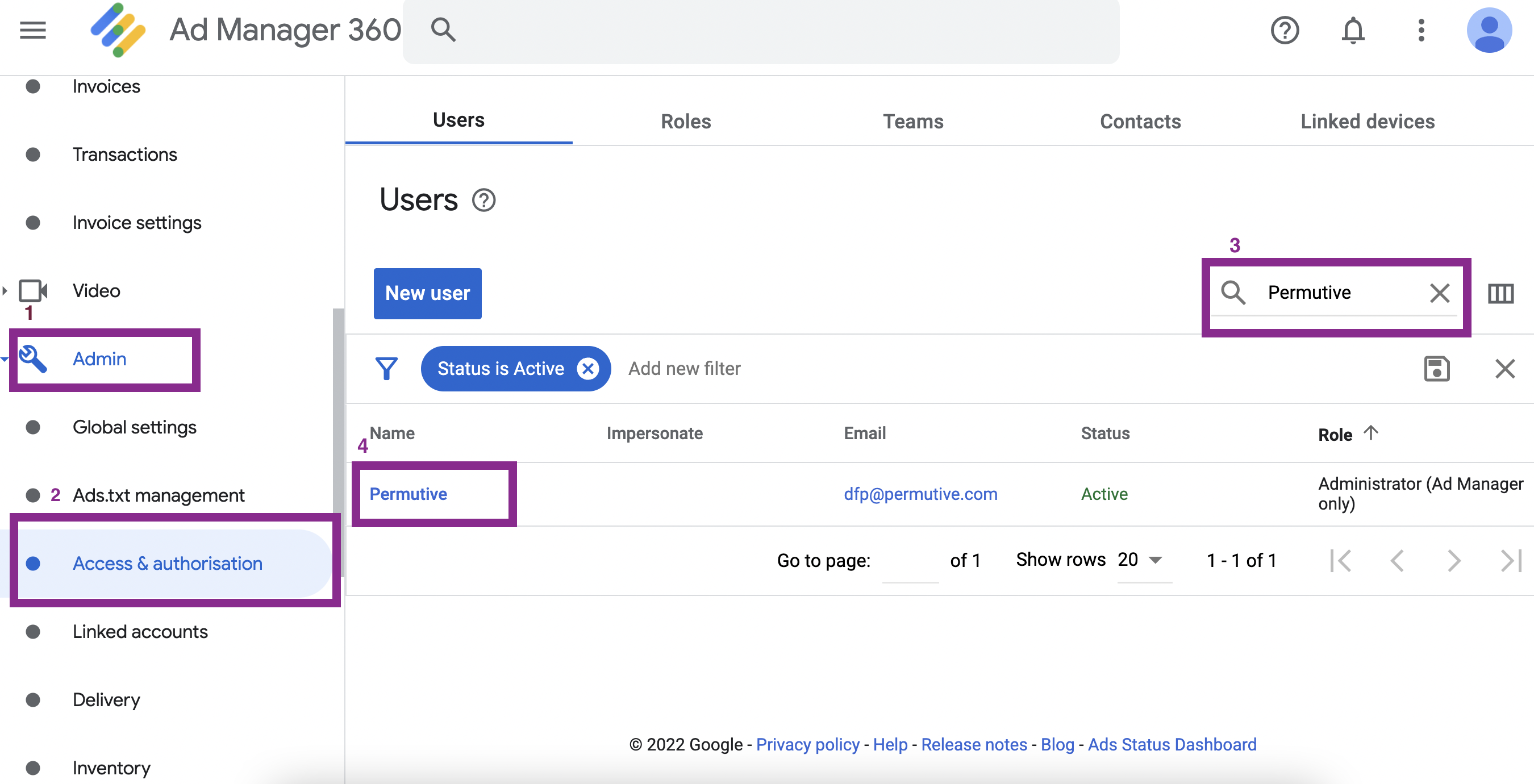 Once you have clicked on Permutive, edit the role for the dfp@permutive.com account to include the below.
Trafficking and delivery
Reporting
Proposals

View all orders and line items
View my orders and line items
View creatives
View ad units, placements, mobile apps, key values and labels
View line item defaults
Edit key-values values
View yield groups

Create and view Ad Exchange reports — if you flight campaigns including your Permutive cohorts through AdX
View 'Overview' and 'Advertisers' Home dashboards
View 'Overview' and 'Advertisers' Home dashboards
Note: The reports will not show accurate data if the above permissions are not confirmed. In addition, please check that (if our account is associated with a team) the team has all the above permissions associated with it too. There are also further permissions we need for targeting and setting key-values with the Permutive GAM integration (although these should be set up already) so please do not remove any permissions that have already been granted.
For more information regarding Targeted Impressions, please check this article; Targeted Impressions dashboard