In this article
We will cover the steps to finding and accessing your Support requests (tickets).
Permutive customers have access to their tickets from the My Activities page in the Permutive Help Centre.   
Step 1. Navigate to the Permutive Help centre 
    https://support.permutive.com/hc/en-us 
Step 2. Log in.    Use the same email address as your login to the Audience Platform.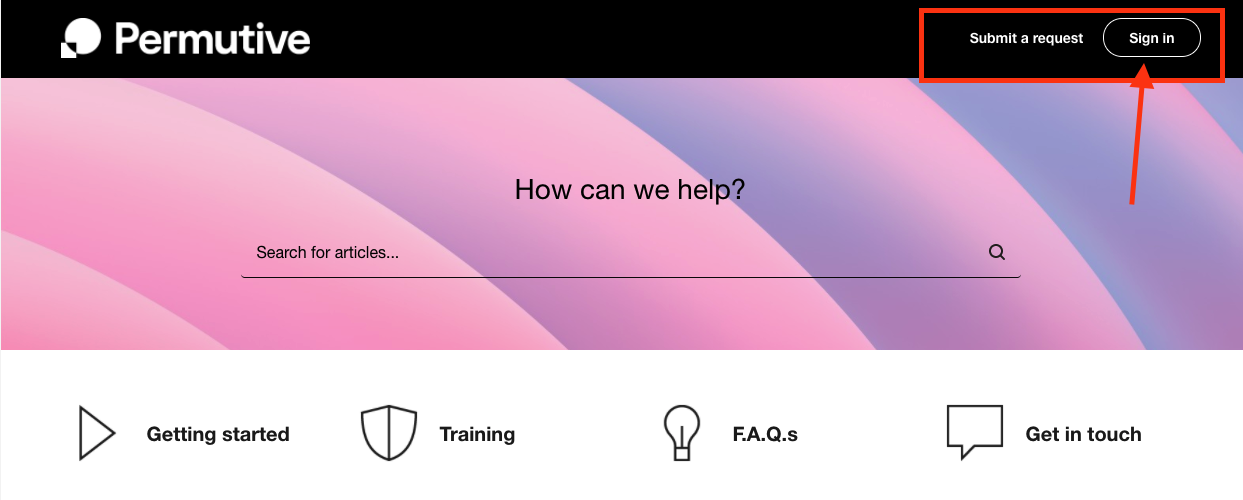 Note: if this is your first time logging into the Help Centre, you will need to reset your password.
Step 3. Go to " My Activities "  under your profile name in the top-right corner.   

All of your requests will be displayed in the below section.

Please contact the Permutive Support team if you have any issues or questions accessing your Support requests.