In this article
As of August 6, 2020 there is a new process for adding new Permutive users to your team:
1. Head to Settings → Team → Add Member and enter their email address.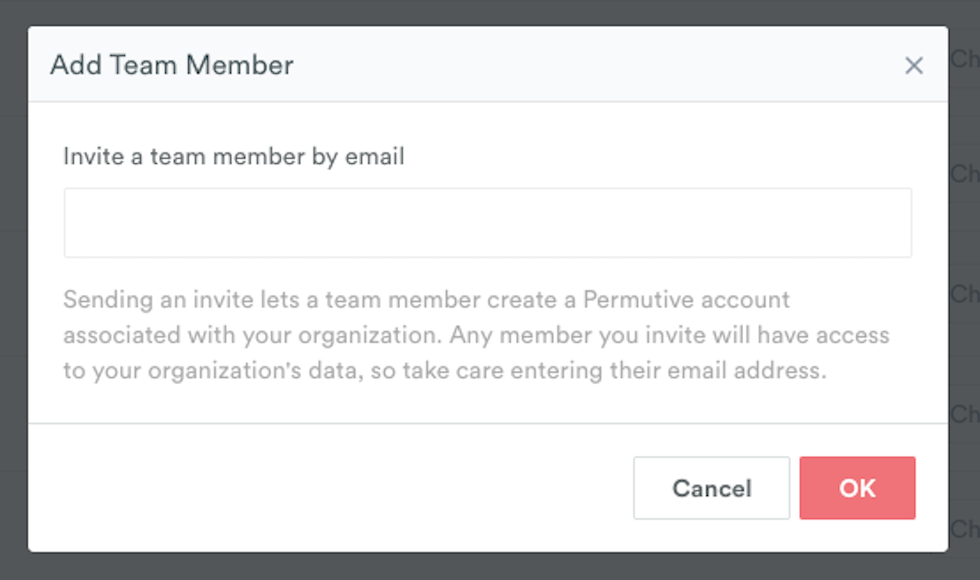 2. Once you have entered the new user's email address they will receive an invitation to create a login for your project.
3. Once the user has accepted the invitation and created a login, please send an email to support@permutive.com letting us know the user's email address as well as the workspaces to which they should have read/write access.
Note: Step 3 is not necessary if you do not utilize multiple workspaces
If you experience any issues, or the welcoming email isn't received, please contact Permutive Support by emailing support@permutive.com or chat to one of our Customer Support Advisors via the LiveChat icon in the bottom right corner of your screen.