A. Login to your Permutive Project and head to Team.
You will want to select add user and this will open a new window as below.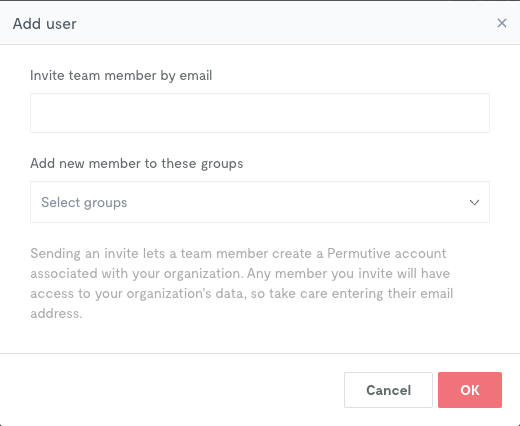 From here you can send email invitations and select the workspaces in which that user is permitted to edit cohorts and activations.
If you do not have access to add new users, please contact customer support by emailing support@permutive.com or chat to the Customer Operations Team via the LiveChat icon in the bottom right corner of your screen.