In this article
A guide to building segments based on a user's level of engagement
Including a user's level of engagement (time spent on a page, page completion) in segments you are building can be a useful addition to interest-based segments as users who are more engaged with specific topics are more likely to have a higher affinity.
Types of Engagement
There are three types of user engagement that can be captured for segmentation:
Identify users with a total amount of engaged time over a specified time period, regardless of how many pageviews the user has had.
Identify users with a specified completion (scroll depth) on the current page.
Identify users who have had a distinct number of pageviews each with a specified amount of engaged time or completion.
Building Engagement Segments
1. From your dashboard, navigate to 'Segments' and click '+ Add Segment' to access the segment builder.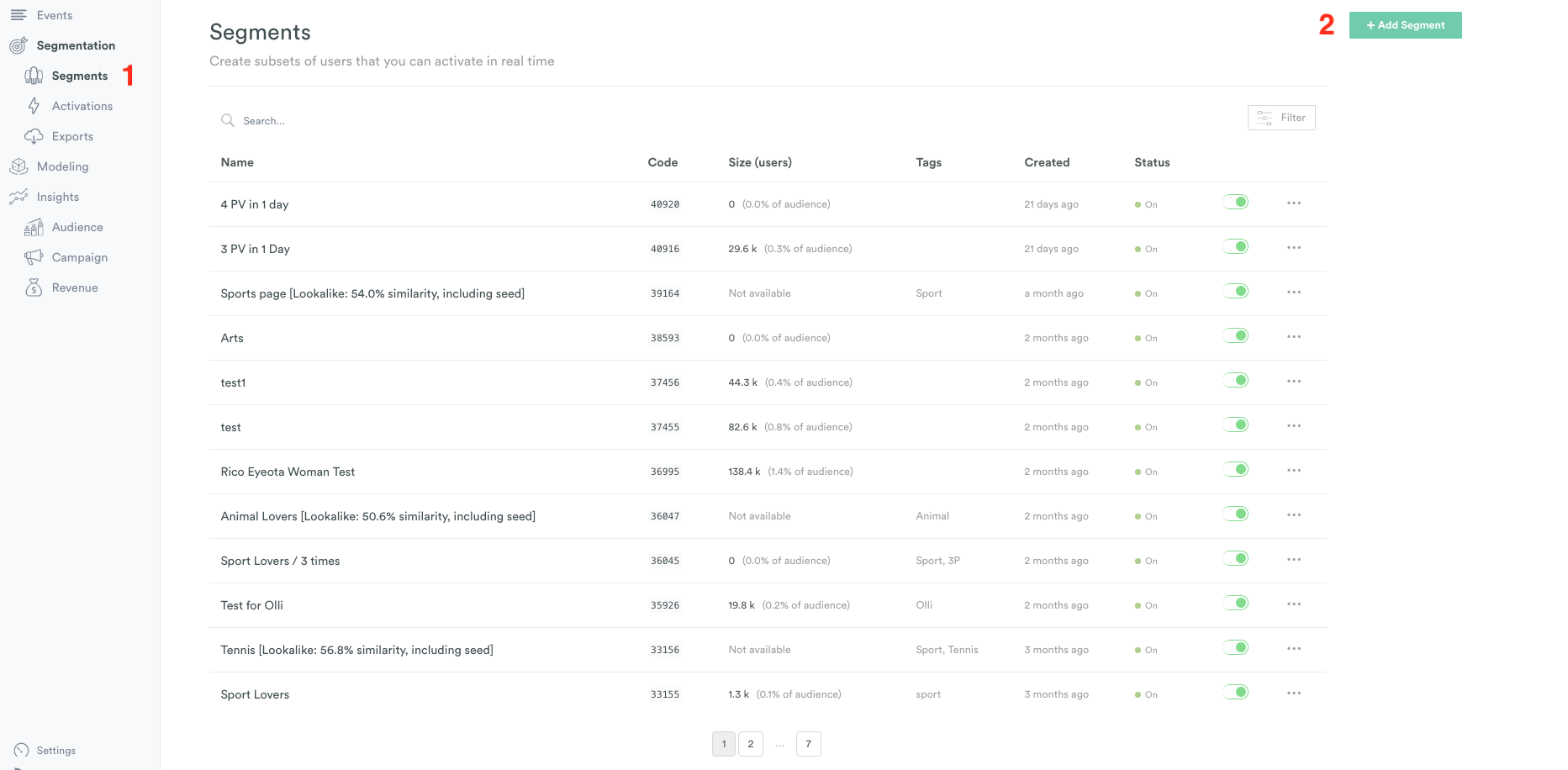 Note: If you are not familiar with the segment builder, see this article for a guide.
Tip: Be sure to give your segment a unique name and add the appropriate tags.
2. Under the Behavior section, click either 'AND' or 'OR' and you will see 'Engagement' as an option.

Notes:
If you are not including any first-party events, it does not make a difference whether you select 'AND' or 'OR'
If you want only to include engagement in a segment and no events, click the 'x' next to the event that automatically appears. (See screenshot below)
3. Once you have clicked 'Engagement, you will have the option to select either Engaged Time, Engaged Completion, or Engaged Views.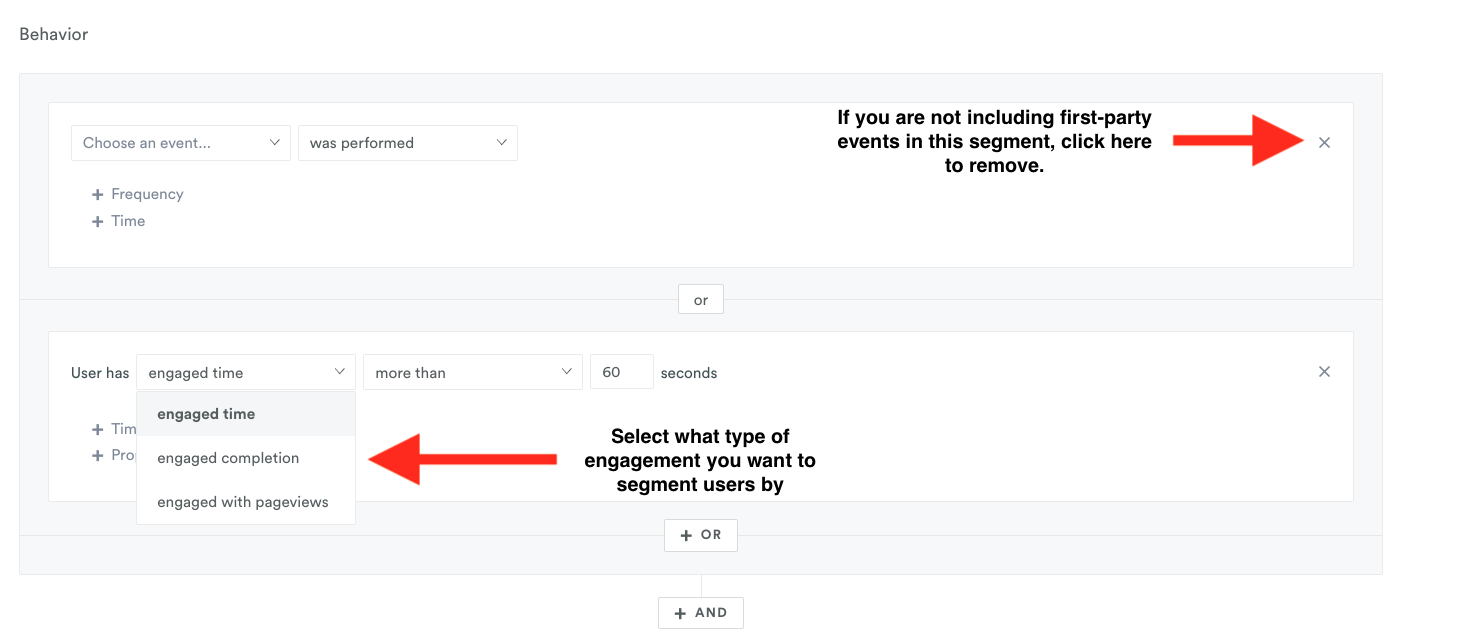 4. Depending on the type of engagement you select, you can then select engaged time or completion as well as page properties. (See examples below)
5. Once you have built the segment, you can send it through to your integrations as desired and click 'Create.'

Segment Examples
Engaged Time
Users with 120 seconds or more engaged time in the last 7 days across pages about travel: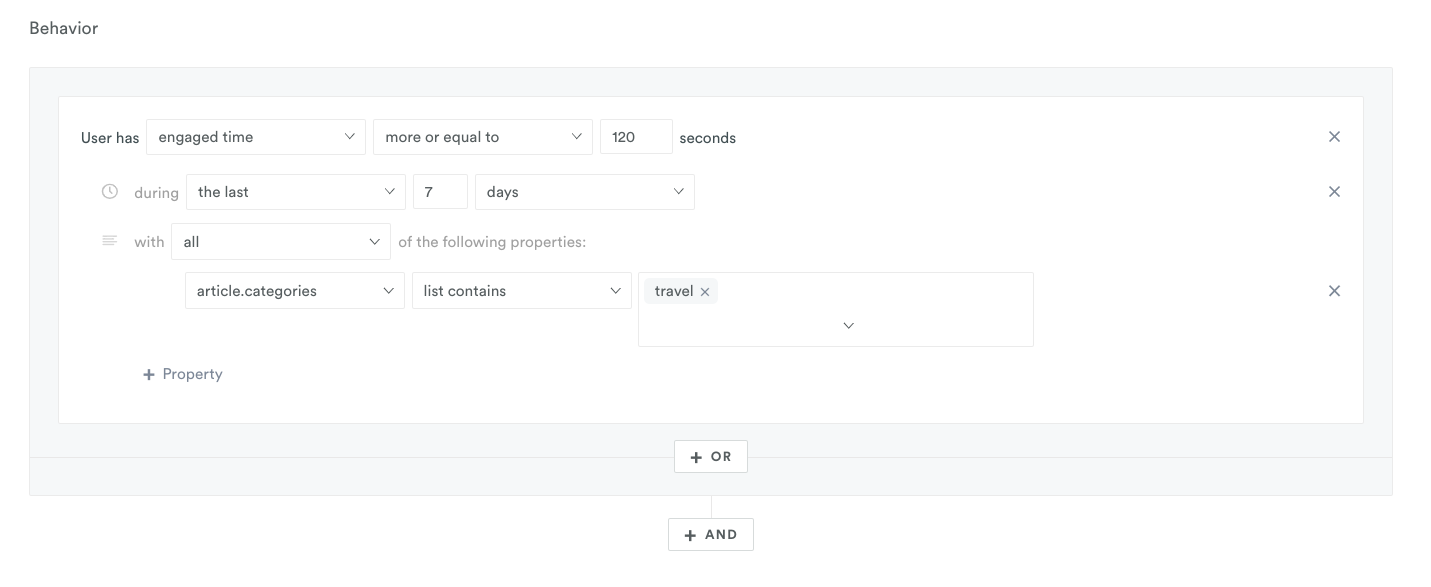 Engaged Completion
Users with at least 50% completion on the current page when the page is tagged with an economics category:

Engaged With Pageviews
Users with 3 or more pageviews about finance where each view had more than 30 seconds engaged time: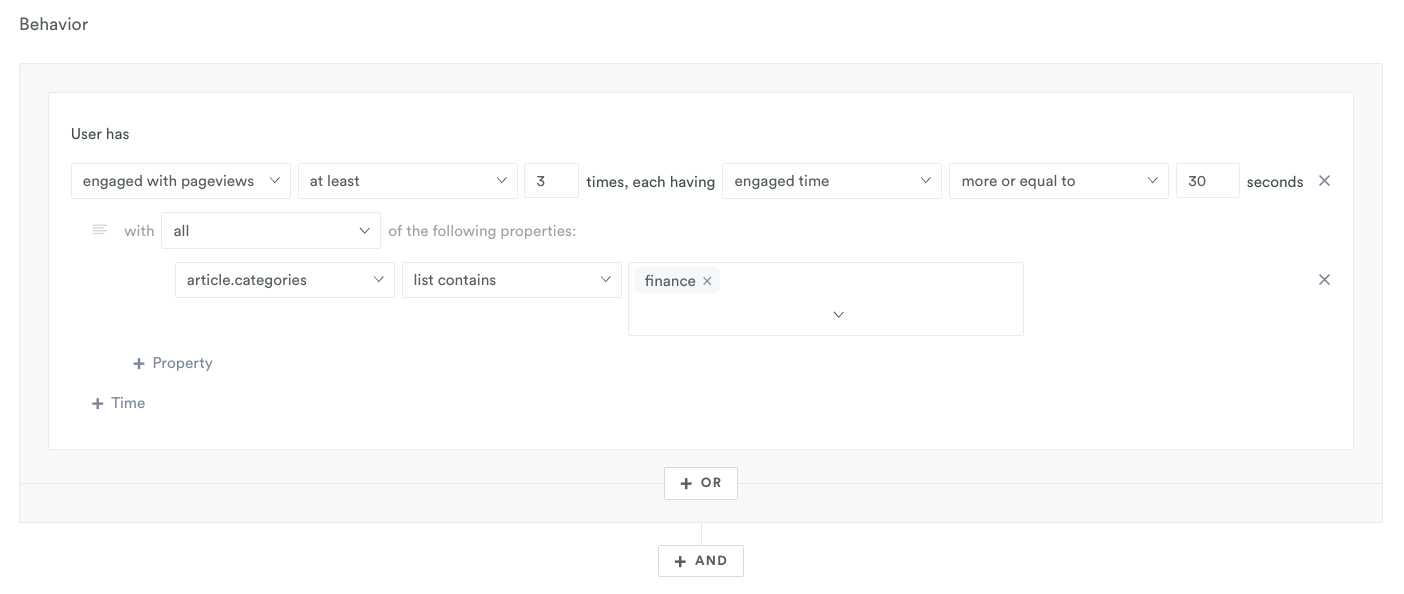 If you have any questions, please contact customer support by emailing support@permutive.com or chat to the Customer Operations Team via the LiveChat icon in the bottom right corner of your screen.