Q. Can Permutive recognise users across different domains?
A. Yes. Permutive's identity framework allows you to identify users across different domains.
Permutive uses a third-party cookie, the AppNexus ID, in our identity framework. This means that you can identify a user as the same Permutive user when they visit different website domains owned and operated by you.
For more information around how AppNexus collects, uses and shares AppNexus IDs, click here.
Q. Which of my properties are case-sensitive?
A. If the property type is a 'List of Strings' then it is case-sensitive
A property value that pulls into Permutive as a 'List of Strings' must be entered into the cohort builder exactly as it is being ingested, including case-sensitivity.
Q. How can I tell if a property is a 'List of Strings'?
A. There are two ways to check if a property is a 'List of Strings'.
1. Log in to your Permutive project. Under the Events' tab choose the event you want to explore and click 'Quick View' to see the list of properties attached to that event: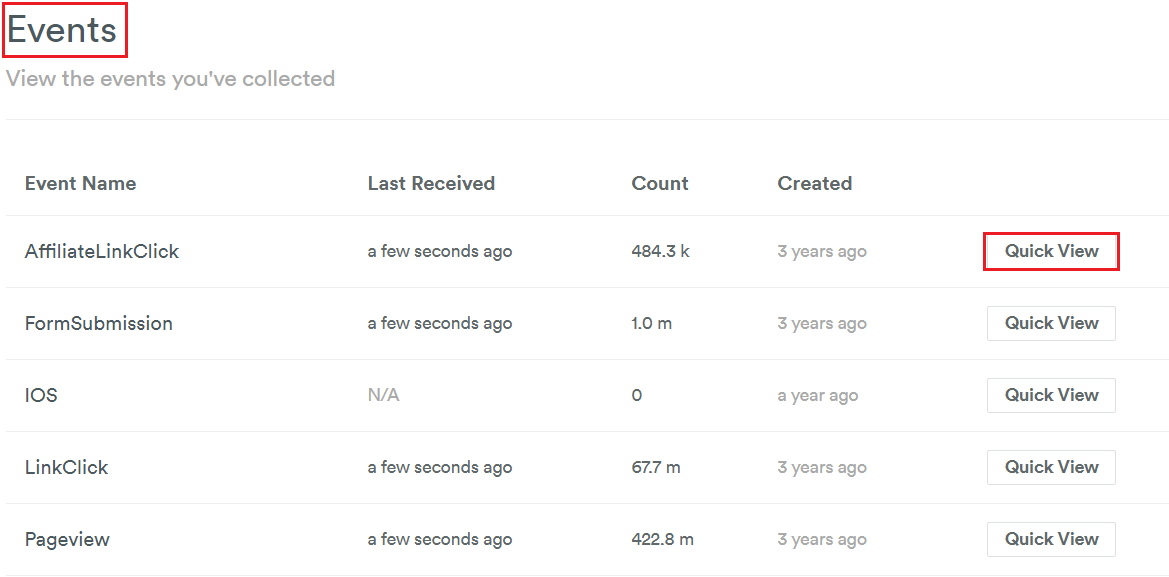 Once in this view, check the final column and you can see what 'type' the property is, including whether it is a 'List of Strings'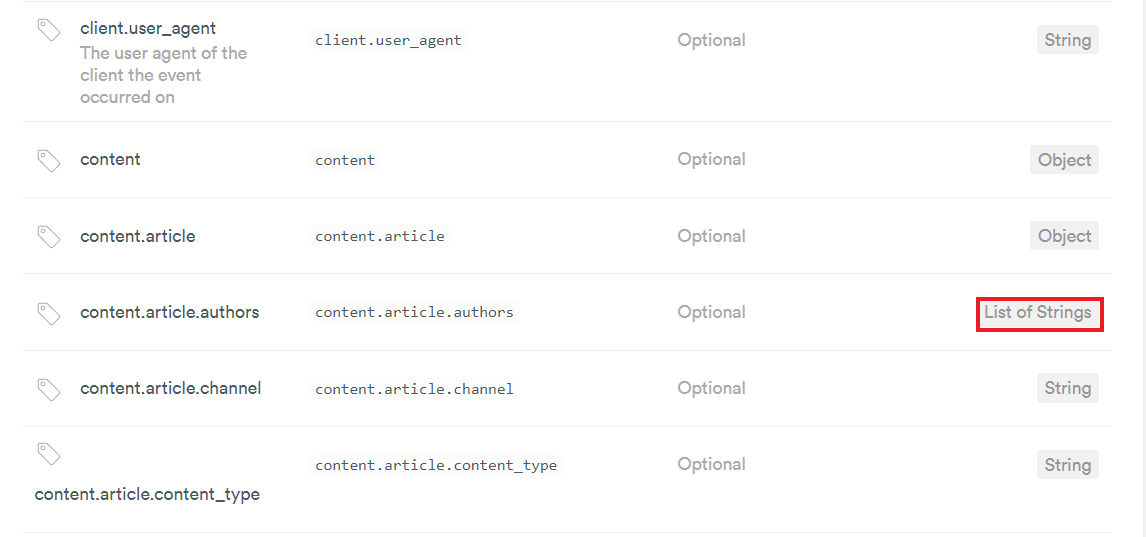 2. When you add a property into the segment builder, the operation that succeeds it can help you determine if the property is a 'List of Strings' or not.
If the operation is "list contains", rather than just "contains", the property is a 'List of Strings' and the value must be entered exactly as it is ingested into Permutive.

Q. How can I find out exactly how a value is being ingested into Permutive?
Q. Why is the predicted audience size larger than the live audience size?
A. The user may have closed the page before segmentation occurred.
This
article
explains the difference between the predicted audience size and the live audience size of a segment. The predicted audience size counts raw Pageview events whereas the live audience size counts Segment Entry Event. The Pageview event is the first event to fire on the page. If a user closes the page after the Pageview event fires but before the Segment Entry event fires, this could result in the predicted audience size being higher than the live audience size. This could also happen in AMP as, while events are tracked for all users, segmentation only happens on the second pageview.
Note: The predicted audience size will be larger than the live audience size if the segment is less than 30 days old.
Q. Can I enter multiple values into the segment builder in one go?
A. Yes. Write a list of the values separated by a comma and copy and paste it into the segment builder
Instead of manually entering each value, you can write a list of all the values separated by a comma. Copy and paste this list into the segment builder and press 'Enter'.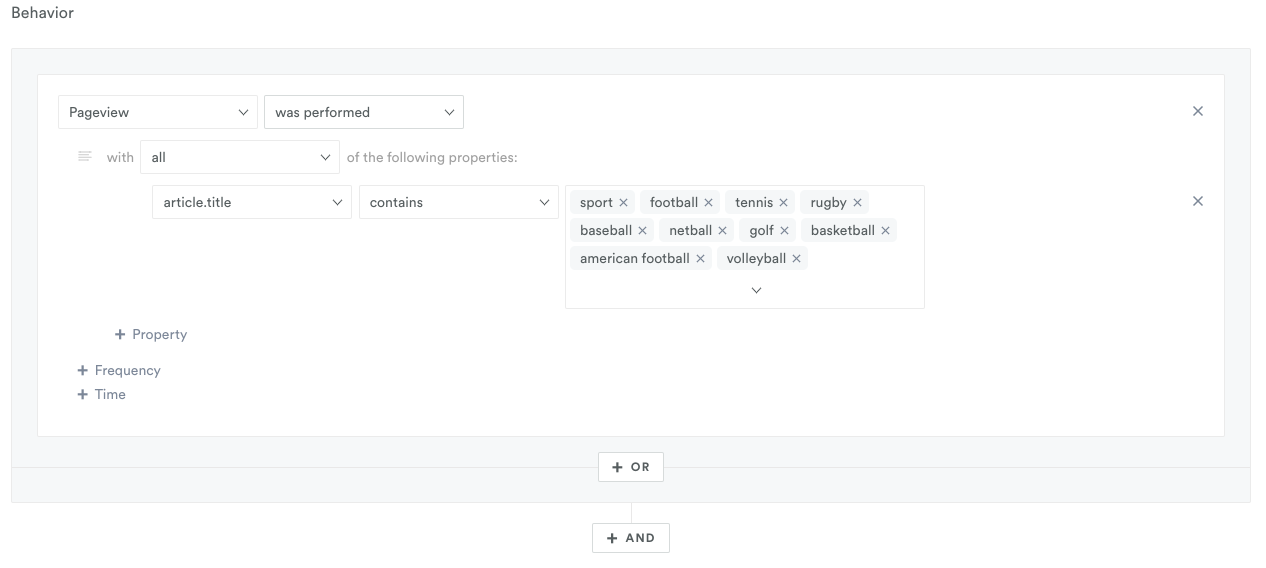 Q. Which third-party data providers do you integrate with?
A. Permutive is currently integrated with over 200 data partners
Click
here to view the full list
of partners we can enable for your project. We can also ingest data from providers not on the list via LiveRamp. Please reach out to support if you have a preferred data partner not on this list.
Q. Does Permutive share data between publishers?
If you want insights into how your audiences index against a wider population, we are integrated with third party data providers to power these insights. Please contact
Q. What is ITP?
A. ITP stands for Intelligent Tracking Prevention and refers to Apple's anti-tracking feature in Safari.
ITP was added to Safari in 2017 to limit sites' ability to monitor users' activity on the Safari browser. This effectively blocks third-party cookies in Safari and on Apple devices. With ITP versions 2.1 and 2.2, Safari also limited the ability of companies to track users with first party cookies via link decoration by deleting all cookies after 7 days with 2.1 and then after 24 hours with 2.2, further limiting companies' tracking ability. With the most recent version of ITP (2.3) Safari now prevents cross-site tracking as well. This does not limit Permutive's ability to track Safari users as the platform does not rely on third-party cookies, link decoration, or cross-site tracking.
Q. Is Permutive blocked by ad blockers?
A. No, not by default.
Permutive is not generally considered an 'ad-tech' tool because our platform doesn't serve any ads. However if a user configures their ad-blocker to also block tracking scripts (e.g. Mixpanel, Google Analytics) then Permutive will also be blocked.
Q. How can you support our editorial team?
A. We support with our real time dashboards which shows articles trending.
Permutive's real-time Data Warehouse can be coupled with BI tools to create real-time editorial dashboards. These can be used to understand what content is trending and to optimise content production.
To enable the Data Warehouse product, please get in touch with your Customer Success Manager.
Q. How can I change my password?
A. You can change your password in the settings tab in your Permutive Project
1. Log in to your project and click on settings 2. Click Team 3. Find your user name and click on 'Change Password'

Note: Passwords must be a minimum of 8 characters in length and contain at least one letter and one number. If you need to reset your password please reach out to support@permutive.com
Q. How can I get in touch?
A. To get in touch with Support:
Email: support@permutive.com
Chat: Use the chat button on the bottom right of the screen
Submit a request through our portal
Note: If you are interested in learning more about Permutive and would like to request a demo please click here.
Q. Which browsers does Permutive Support?
A. Most up to date browsers are supported including Google Chrome, Apple Safari, Mozilla Firefox.
If you have issues with a certain browser please contact
support@permutive.com
Q. Can Permutive recognise users across different devices?
A. Permutive uses identity management to sync user_ids and can be used to deterministically associate browser to a user.
If a user has an account with you and is logged in on multiple devices, we are able to identify that user as the same user on multiple devices. If they are not logged in, the user will be recognized as multiple unique users.