A. All segments in your project can be used as a base segment for index reporting.
You can choose 'Everyone' or select a specific segment to be your base segment.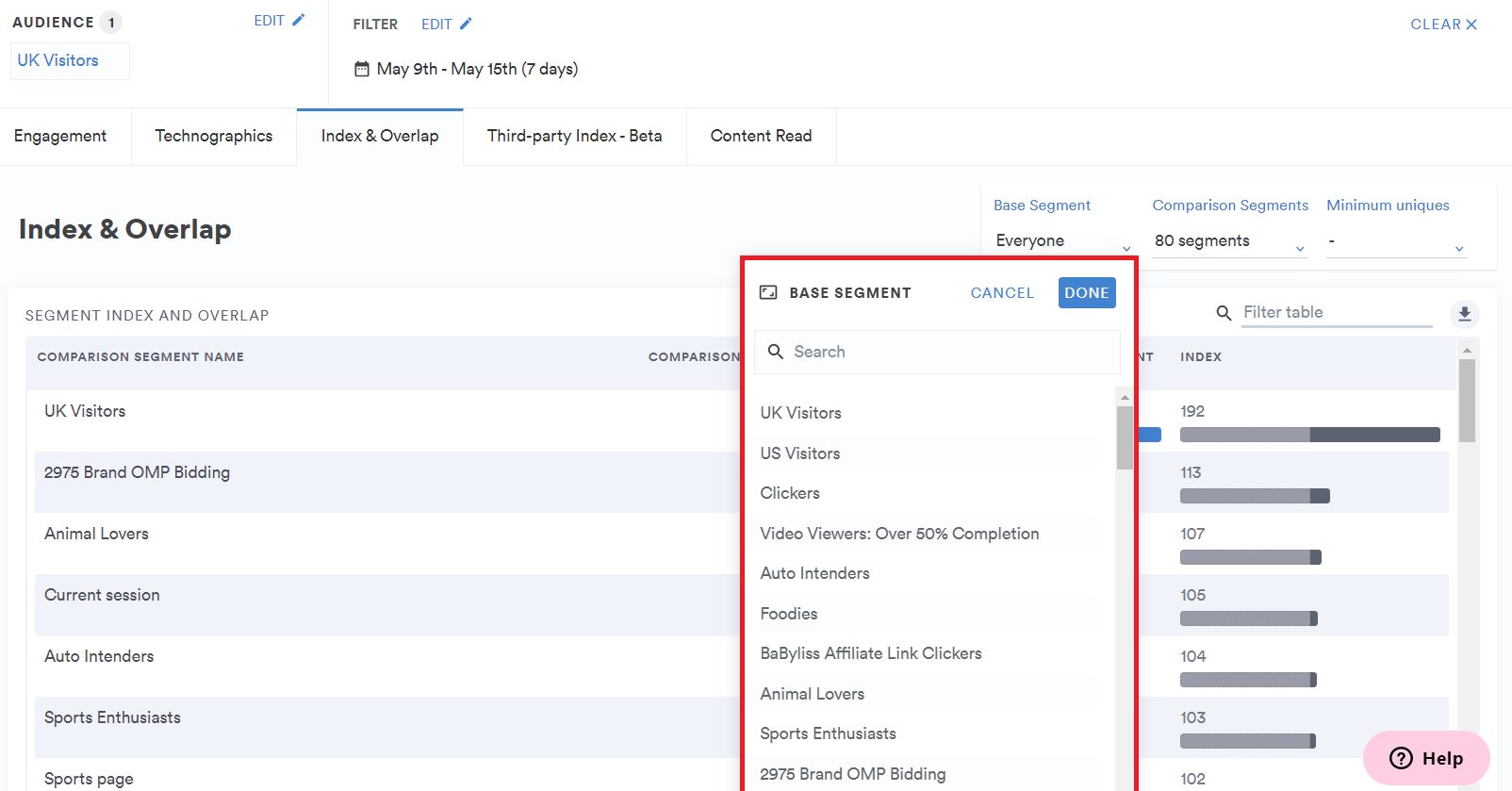 Example: If you have global audiences you might want to run an index report by GEO location, for example comparing your UK and US visitors. To do this, you would go into insights, click the index and overlap tab, run an audience report on your UK visitors segment and filter your base segment to select the US visitors segment.