A. To add a new Workspace to your Permutive platform, please contact support@permutive.com
What is a Workspace?
Using Workspaces allows customers with multi-tier and federated organizations to implement their own structures and working groups within the platform.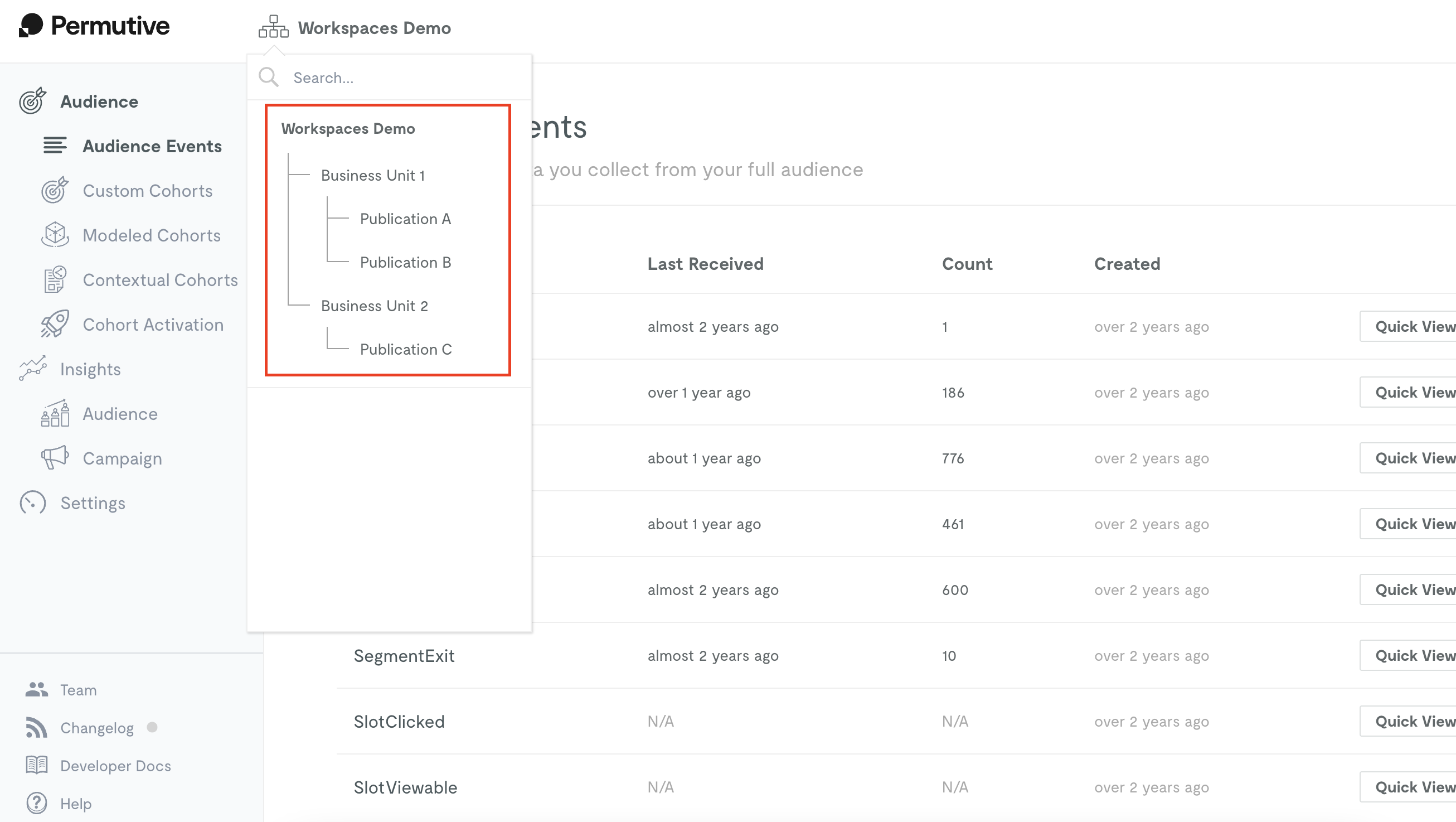 This gives teams the space to create and organize Cohorts and Activations within their own Workspaces.
Workspace Access
To find out more about how to give team members access to your Permutive project, please see this article.
To find out more about adding users to specific Workspaces, please see this article.
If you have any questions, please contact customer support by emailing support@permutive.com or chat to the Customer Operations Team via the LiveChat icon in the bottom right corner of your screen.