In this article
We will cover how to send your cohorts into your Youtube Channels using Google Audience.
It is possible to target syndicated YouTube videos with your first-party cohorts using Google Audience.
Prerequisites:
You have enabled the Google Ad Manager integration in Permutive
You have access to Google Audience within your Google Ad Manager instance
Setup:
In order to target audiences on YouTube (where the videos are hosted outside of your own domains), you will need to follow these steps:
For cohorts, you want to target on YouTube, enable the Google Ad Manager Activation Sync within the Permutive Dashboard

In Google Ad Manager, navigate to Google Audience and follow these steps to create first-party audience cohorts. You will have to create a cohort in Google Audience for every first-party cohort you want to target.

Name your cohort the same as it is called in Permutive (optional)

Set the cohort status to Active

Click "Key-values and Audience" - select the permutive key-value that corresponds to your first-party cohort

Enter 1 Page View

Set membership expiration date (90 days is a standard-setting)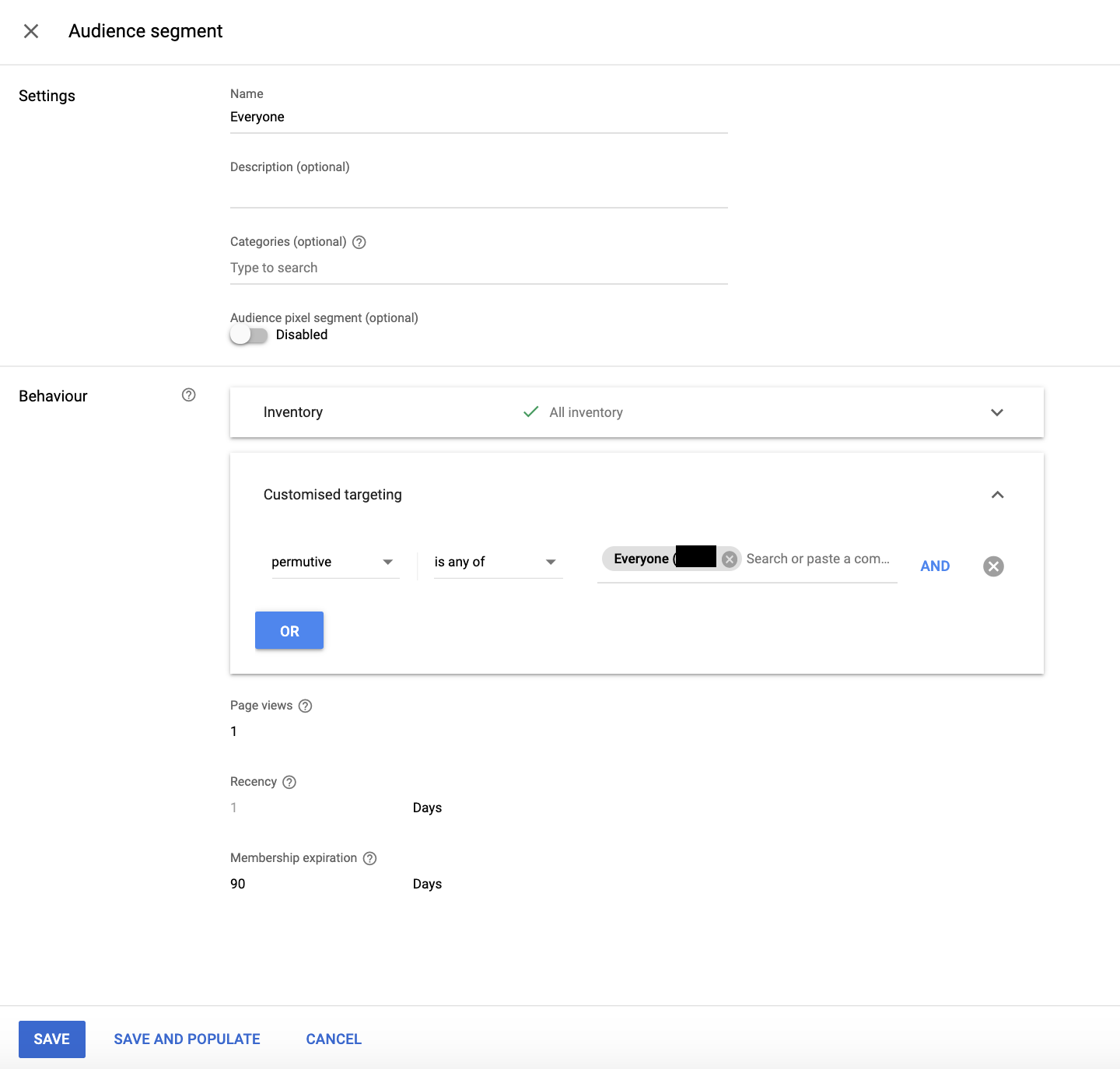 You will now be able to target your audiences on YouTube.
Note: This approach relies on 3p cookie matching between YouTube's audiences and your site, so you will not be able to achieve 100% scale.
If you have any questions, please contact customer support by emailing support@permutive.com or chat to the Customer Operations Team via the LiveChat icon in the bottom right corner of your screen.