A: In most cases, a campaign is not appearing in Clicked On Campaign and Viewed Campaign analytics because one of the line items of that campaign contains video creative.
The SlotViewable and SlotClicked events, which is where these reports pull data from do not apply to video creative and cannot recognize campaigns containing video.
You can look in GAM to see if a campaign contains video by following these steps:
1: In Google Ad Manager, search for the campaign that is not appearing in Analytics and select it.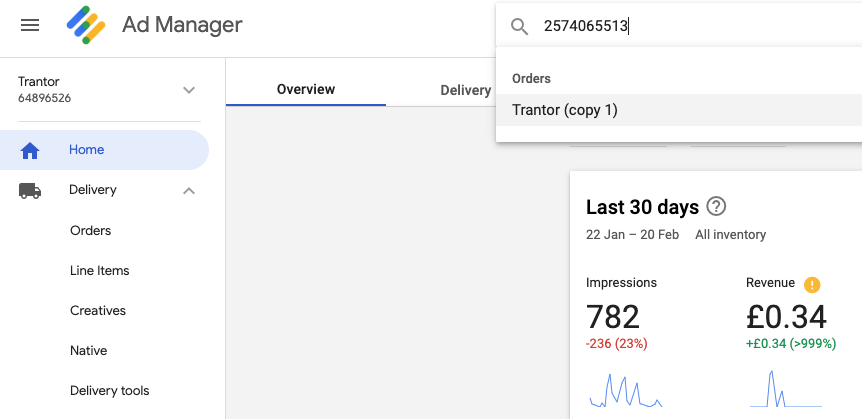 2: Select each line item from the order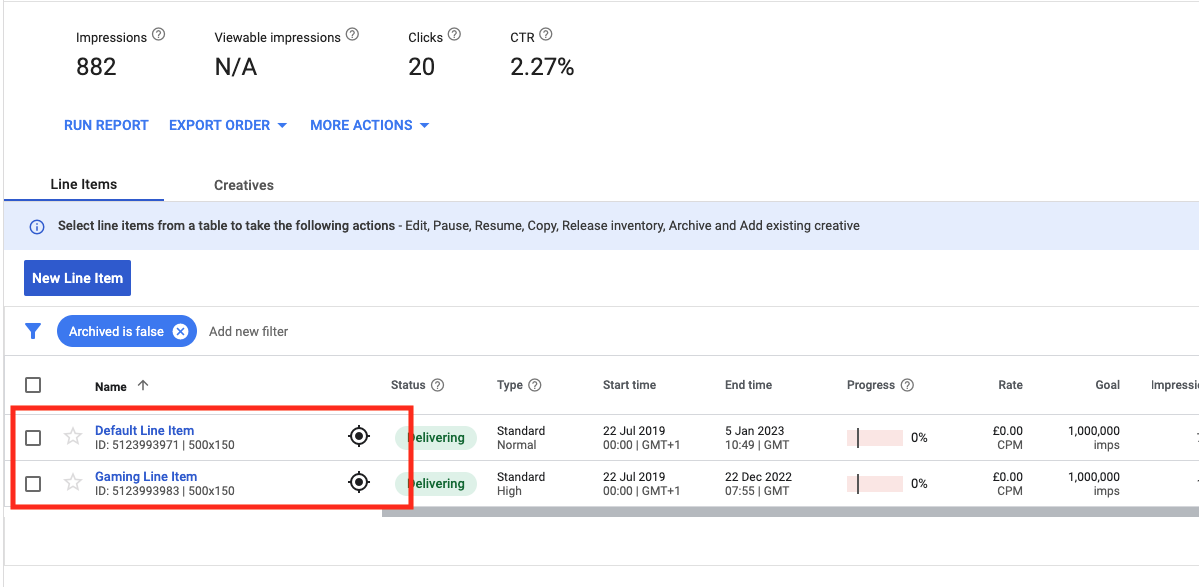 3: Confirm that there are none of the creatives contain video.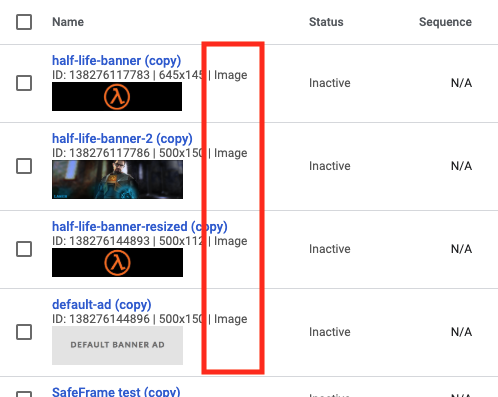 4: If there are no video creatives, please contact support@permutive.com and we will investigate.
If you have any questions, please contact customer support by emailing support@permutive.com or chat to the Customer Operations Team via the LiveChat icon in the bottom right corner of your screen.