In this article
A guide to using the SlotViewable and SlotClicked events to create cohorts for retargeting.
Building Your Audience
Using either the SlotViewable or SlotClicked events in the cohort builder will allow you to create audiences of users who have viewed or clicked a specific ad campaign.
Example: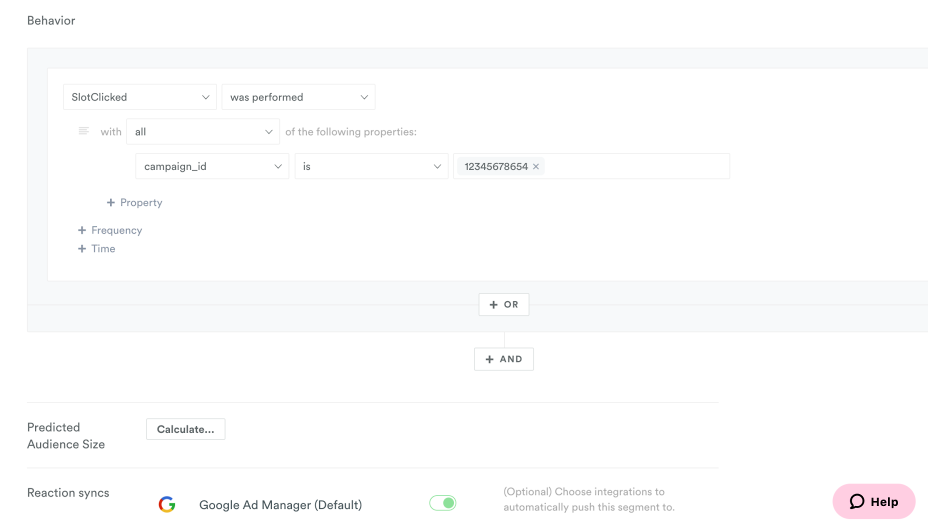 The cohort in this example will capture all users who have clicked an ad on your site with this specific campaign ID.
Once created, you can send this audience into your integrations (Google Ad Manager in the above screenshot) for retargeting.
If you have any questions, please contact customer support by emailing support@permutive.com or chat to the Customer Operations Team via the LiveChat icon in the bottom right corner of your screen.