In this article
Instructions on how to bulk upload segments to the Permutive platform
How to Bulk Upload Segments
Bulk uploading segments is a way to automatically upload 25 or more segments into the platform without having to build them manually.
To do so, open this Google sheet and go to 'File' > 'Make a copy' and name it with your publication.
Note: Do not change columns, headers or file structure (ie. no columns are added, deleted or moved). These must be exact.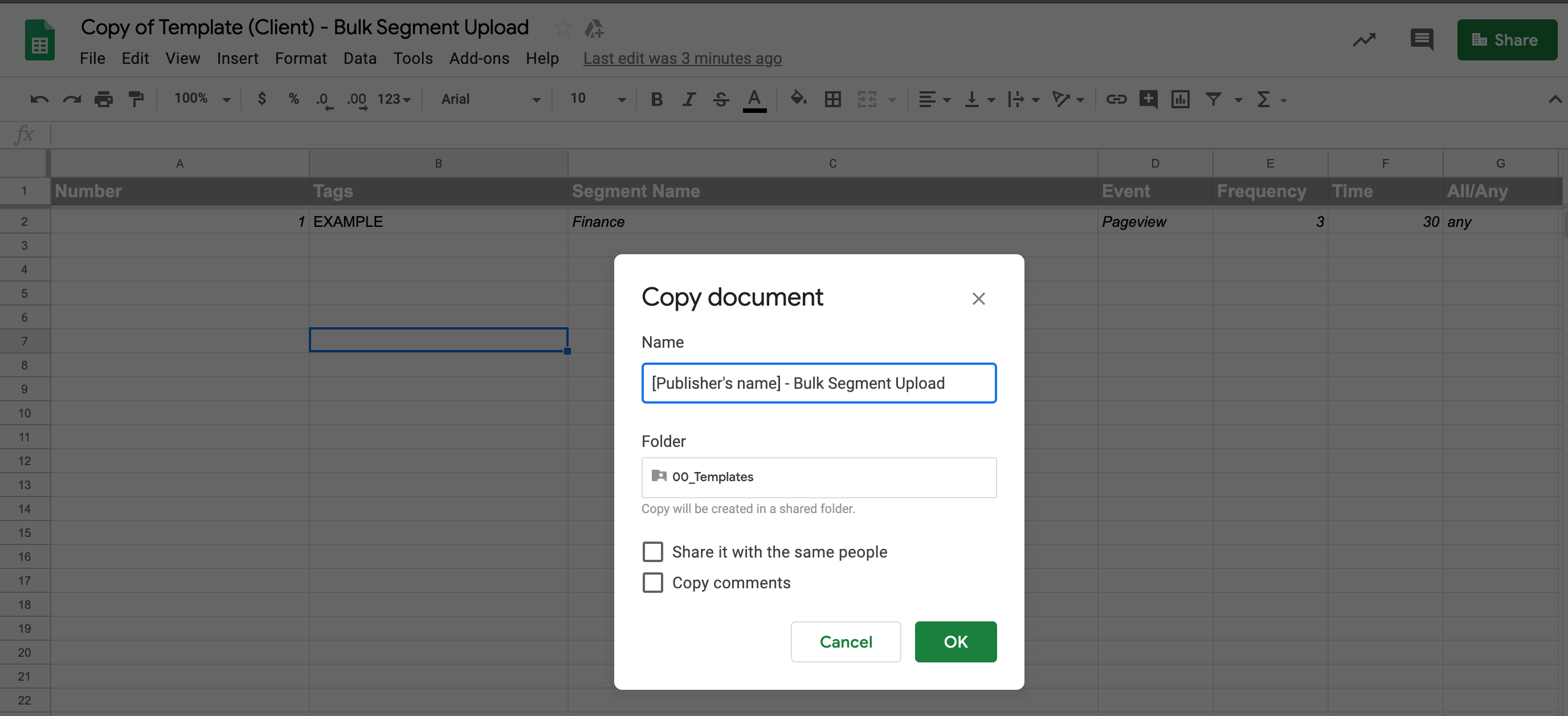 Example
Fill in the Google sheet, following the examples you can find under the 'Example' tab.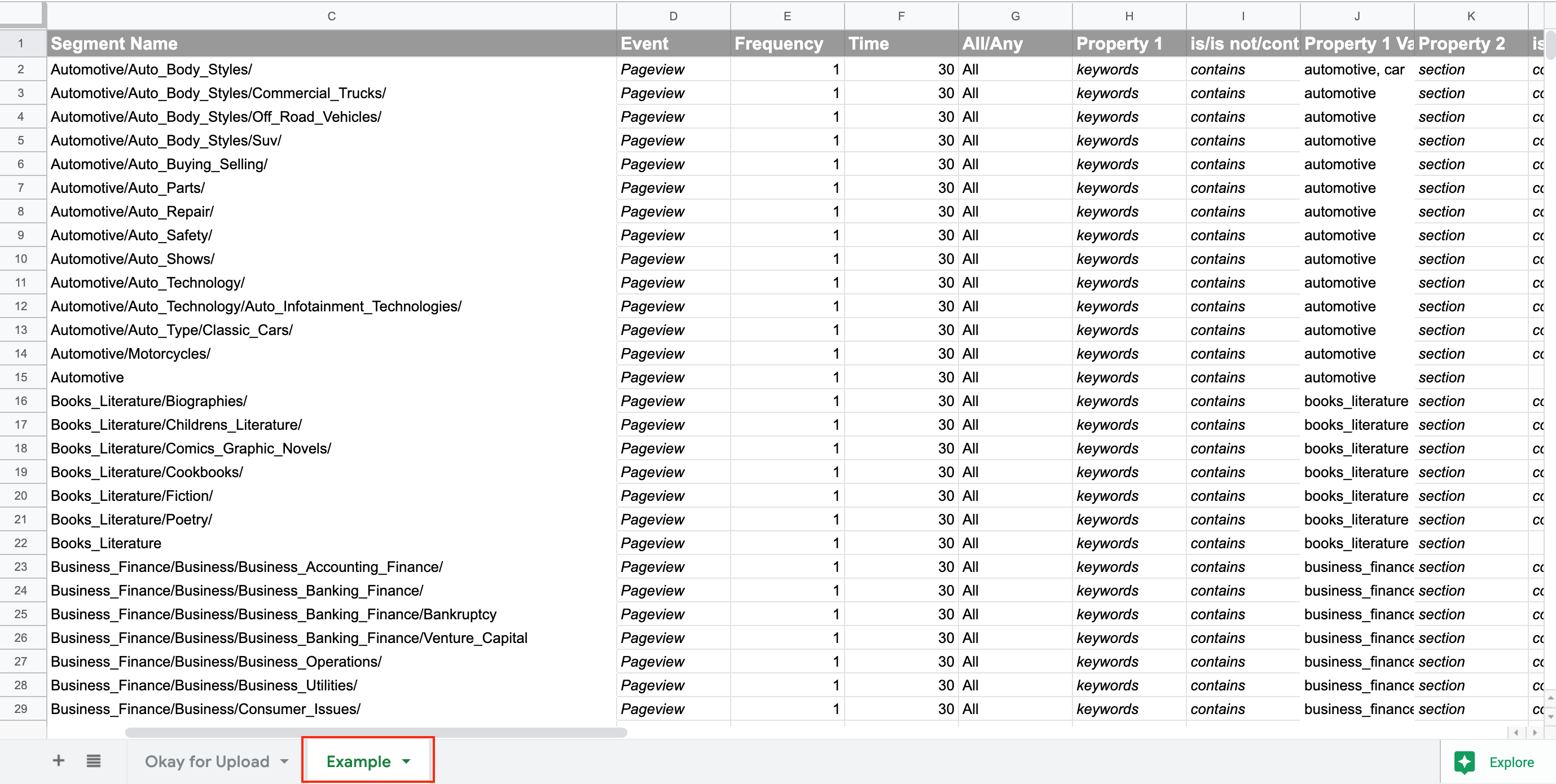 Segment Name - This needs to be a unique name and must be exactly how you want it to appear within the dashboard.
Event - This refers to the Event you are choosing to segment the user by: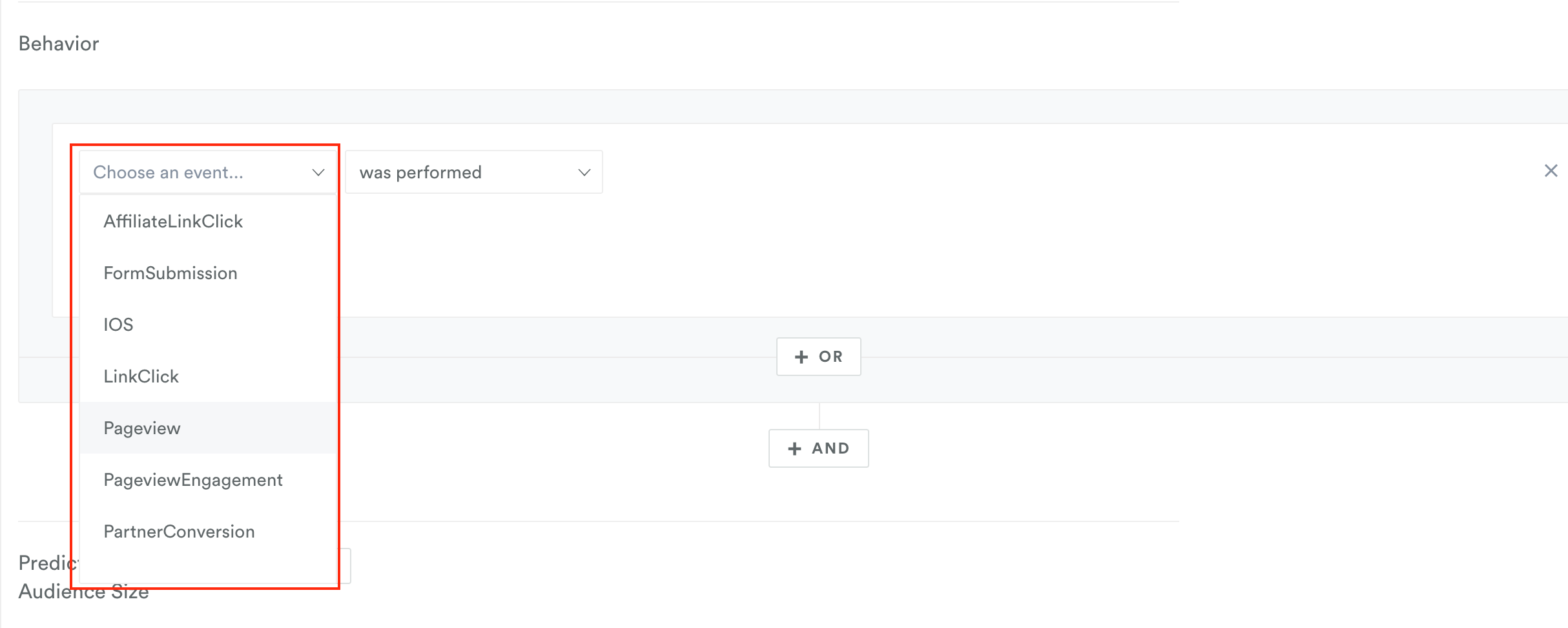 The spelling has to be exactly the same as in the dashboard (it's case-sensitive).
Frequency - marks the number of times the event must fire for a user to fall into this segment:

Valid entries are non-negative integers and ranges with no spaces (ie. 7-14 means between 7 and 14 times)
Time - specify the recency of the event by the number of days:
Valid entries are positive integers.
All/Any - If you're adding multiple properties, decide if you want them separated by an 'and' (All) or by an 'or' (Any). This field can have only 'and' or 'or' value (case-sensitive).
Property 1 - The property must be entered into the spreadsheet exactly as it is ingested into Permutive, eg. content.article.description. You can find the correct property name in the Events Tab, by clicking on 'Quick View' of the corresponding Event and looking in the second column:
is/is not/contains/doesn't contain/is empty/isn't empty - decide whether the property is, is empty, contains (and their negations) specific values. It has to have exactly one value from the list.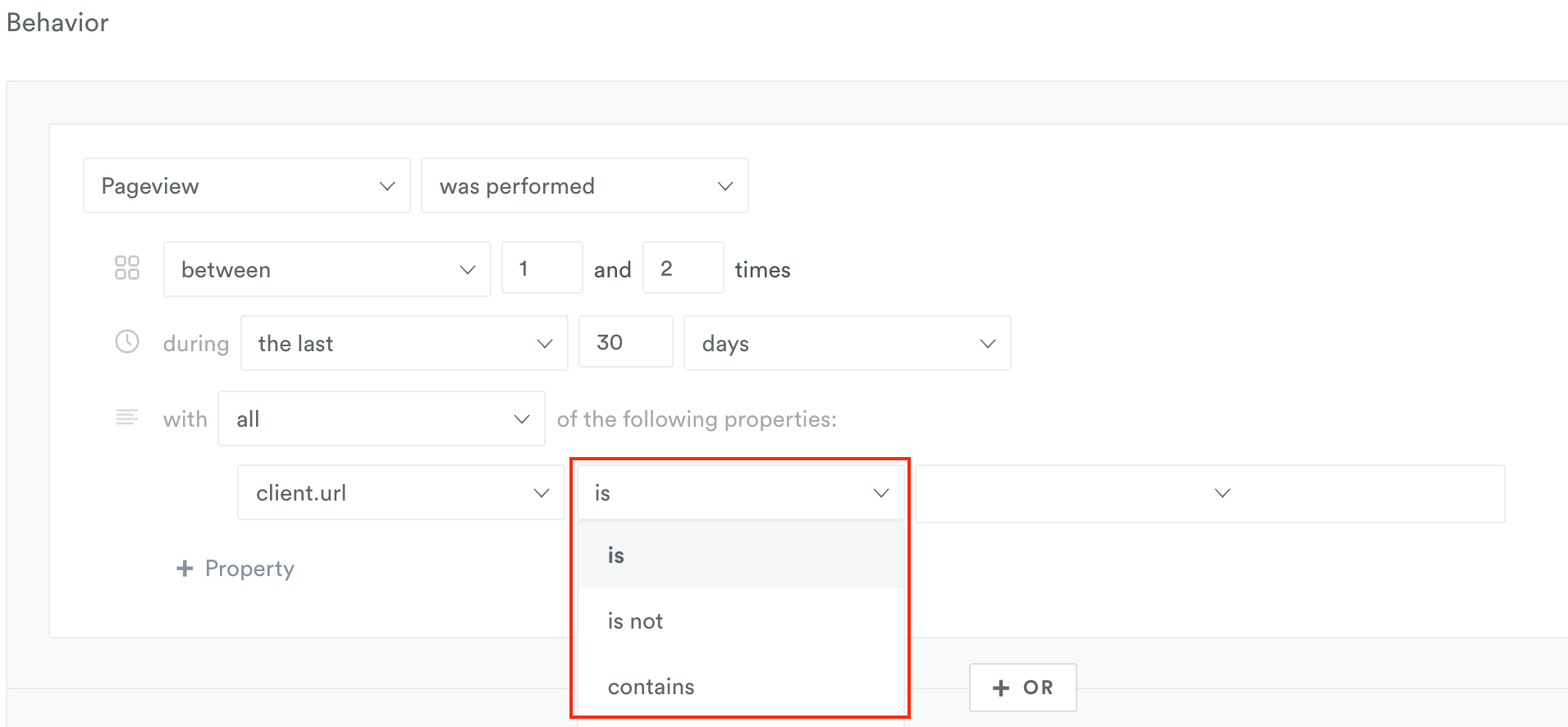 Property 1 Value - Here is where you need to enter the values or keywords you want the property to be or contain.
Note: If entering more than one value, separate them with a comma in the spreadsheet eg. sport, football, basketball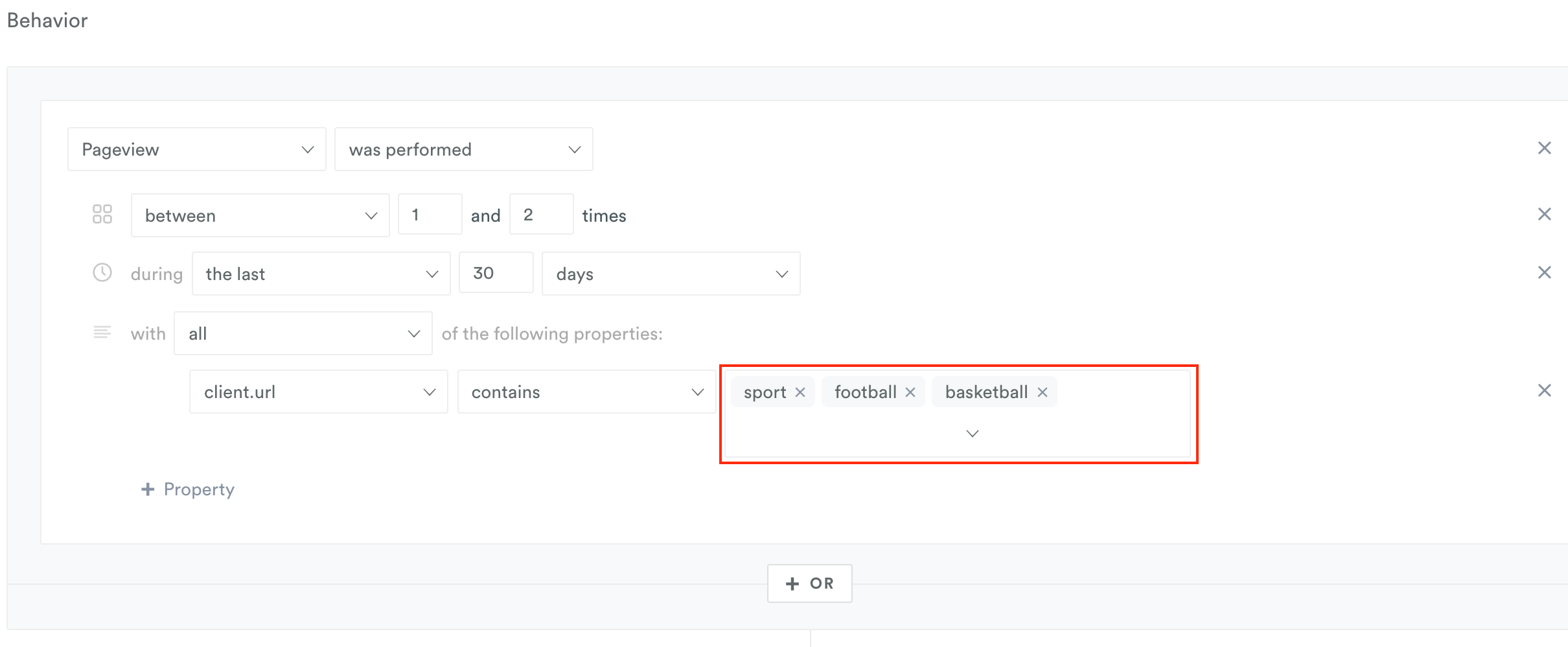 Once complete, send the document to support@permutive.com to be uploaded.
Note: We usually expect the upload to be complete within two weeks.
If you have any questions, please contact customer support by emailing support@permutive.com or chat to the Customer Operations Team via the LiveChat icon in the bottom right corner of your screen.