In this article
An overview of how to make your segments available in The Trade Desk to sell. The Trade Desk is an online demand-side platform that provides buying tools for digital media buyers.
Enabling the Integration
To set up this integration you will need:
TTD login (email and password)
Brand ID
Partner ID
In the Permutive Dashboard:
1. Login to your project, select Settings → Integrations → Add Integration

2. Select The Trade Desk - 3P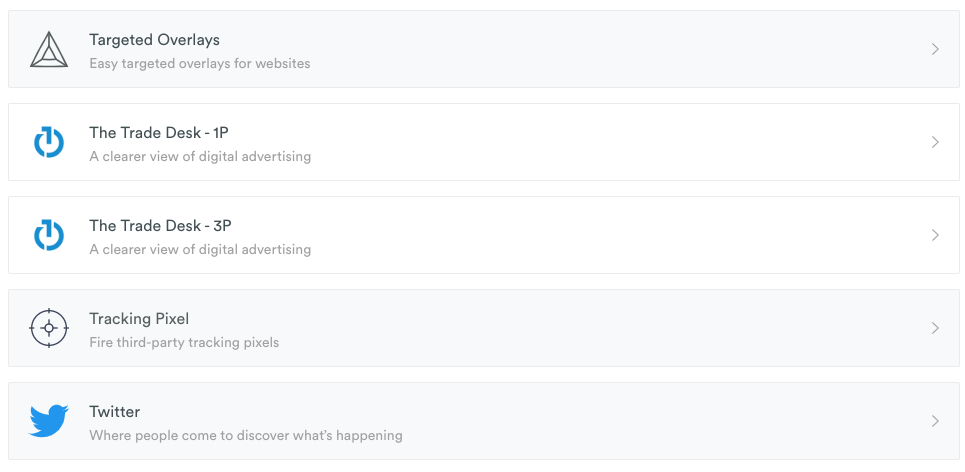 Note: This integration is specifically for selling segments in The Trade Desk. To retarget segments in The Trade Desk use The Trade Desk - 1P
3. Enter your The Trade Desk email, password, Brand ID, and Partner ID
4. Click 'Add The Trade Desk - 3P'
The integration will be live within 20 minutes
Creating a Rate
Once the integration has been setup, you can then assign rates to your segments through reactions.
In the Permutive dashboard:
Navigate to your project reactions page and click Add reaction
Choose the The Trade Desk - 3P
Enter a Display Name and a CPM Rate for the segment of your choice.
It will take up to 24hrs for your rates to show in The Trade Desk.