In this article
This article is designed to take you through some examples of different naming conventions for your cohorts
Campaign
If using cohorts for campaign targeting including the below suggestions can improve cohort clarity:
[Campaign brand name] | [Campaign details] | [Date]
Tip: To clarify further, add on the type of campaign engagement. For example, 'Views', 'Clicks' etc.

User Engagement
If using cohorts to analyse user engagement on your site, use these suggestions when naming them:
[Domain] | [Topic] | [Level of Engagement]
Tip: Create different levels of engagement. For example, 'Highly engaged' = 3 visits or more

Geo locations
If your publication runs across multiple locations, include these in the naming of your cohorts.
[Campaign type] | [Brand] | [Topic] | [Location]

Tiers
Using tiers is a way of defining the granularity of your cohorts. Below we suggest three tiers, representing different levels.
Tier 1 = Overarching category Eg. Technology and Computing
Tier 2 = More specific category Eg. Consumer electronics
Tier 3 = Defined products Eg. Home Entertainment Systems
The naming convention could be set out as follows:
[Tier] | [Category] | [Location]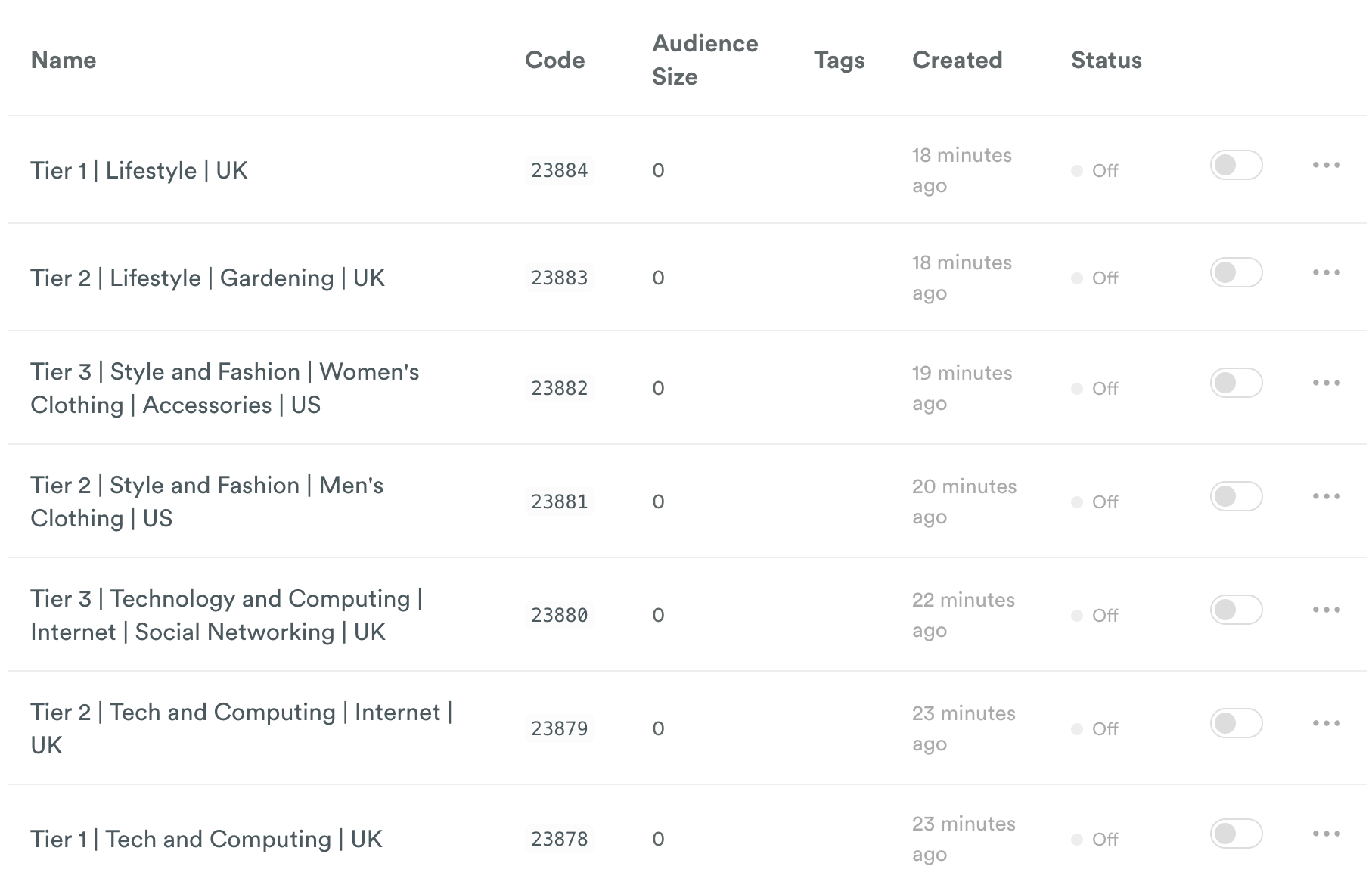 Tip: Use the 'Tags' feature to specify and group your cohorts too. For example, if your cohorts are built with first-, second- or third-party data, tag them with '1P', '2P' or '3P'.
Note: Any of these suggestions can be added together to suit the kind of cohort being created.
If you have any questions, please contact customer support by emailing support@permutive.com or chat to the Customer Operations Team via the LiveChat icon in the bottom right corner of your screen.