In this article
Advertisers/Clients may ask you to ingest their first-party cohorts to use as second-party data for analysis of a campaign. To set this up, ask the advertiser/client to follow the steps in this article.
Set-up in LiveRamp
Note: The client must have a LiveRamp Connect account already set up.
1. Once logged in, navigate to LiveRamp Connect, and select "Distribute Data"

2. Select "+ New Destination Account"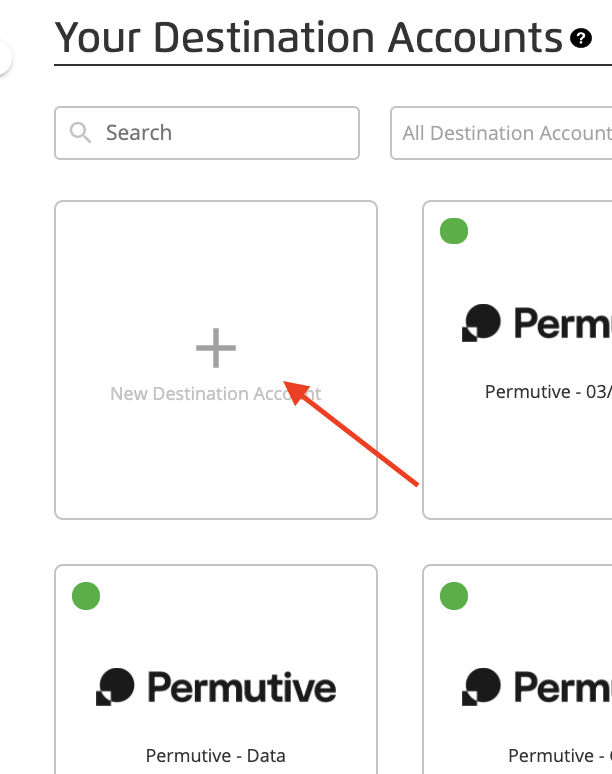 3. Search for "permutive" in the search bar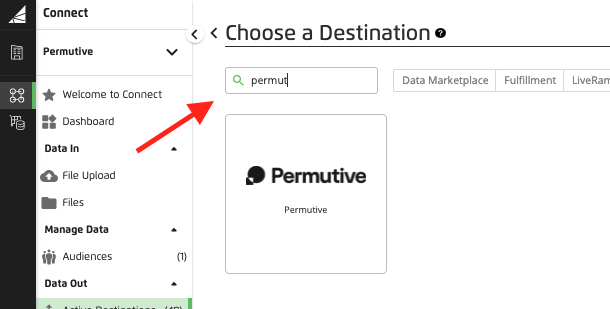 4. Hover the cursor towards the bottom of the tile, select "Activate"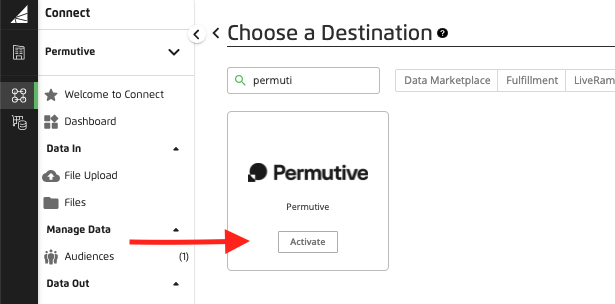 5. Three options will appear, please activate the "Permutive 1P Onboarding" tile or the "Permutive - Data Marketplace - Customer" tile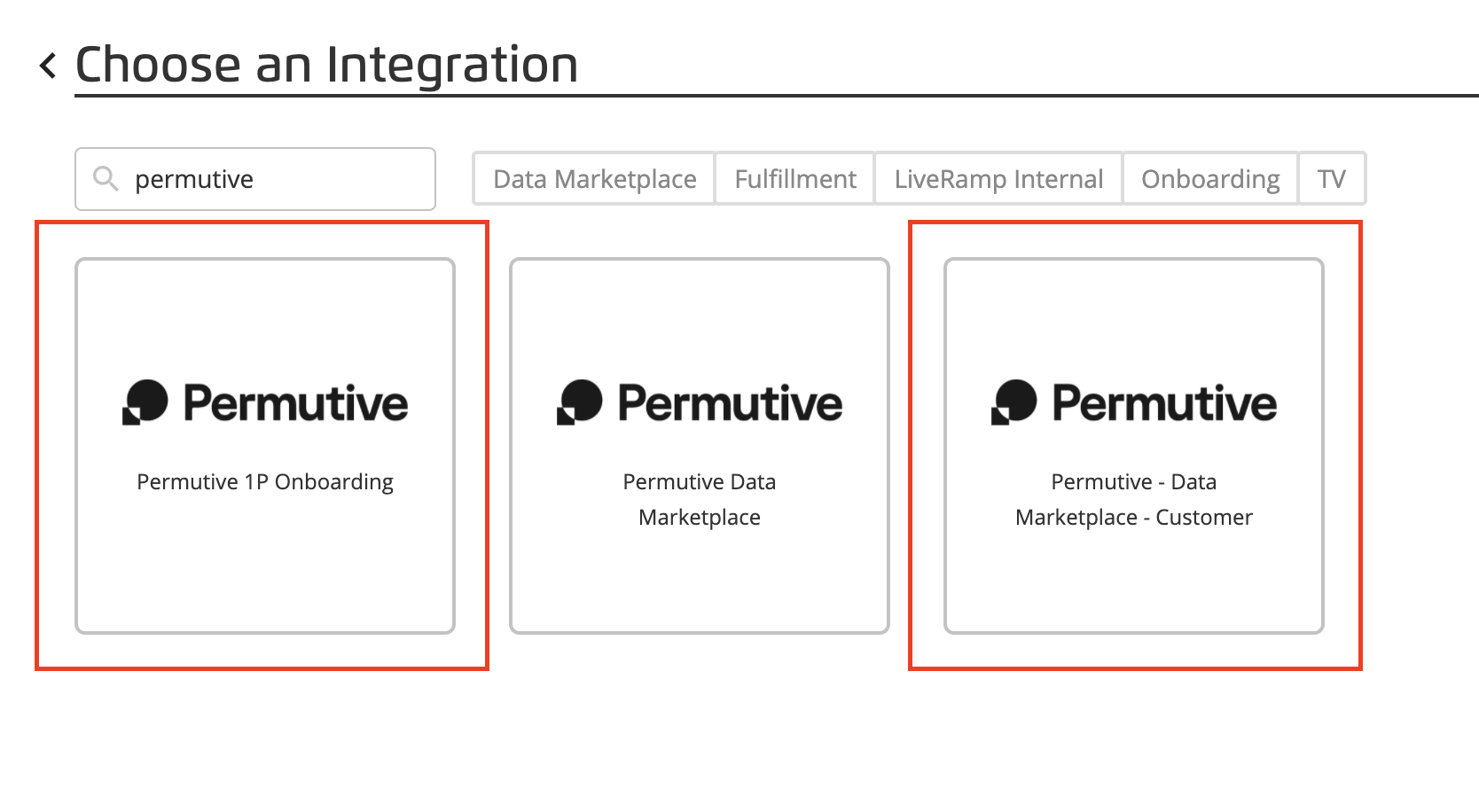 6. Fill in each field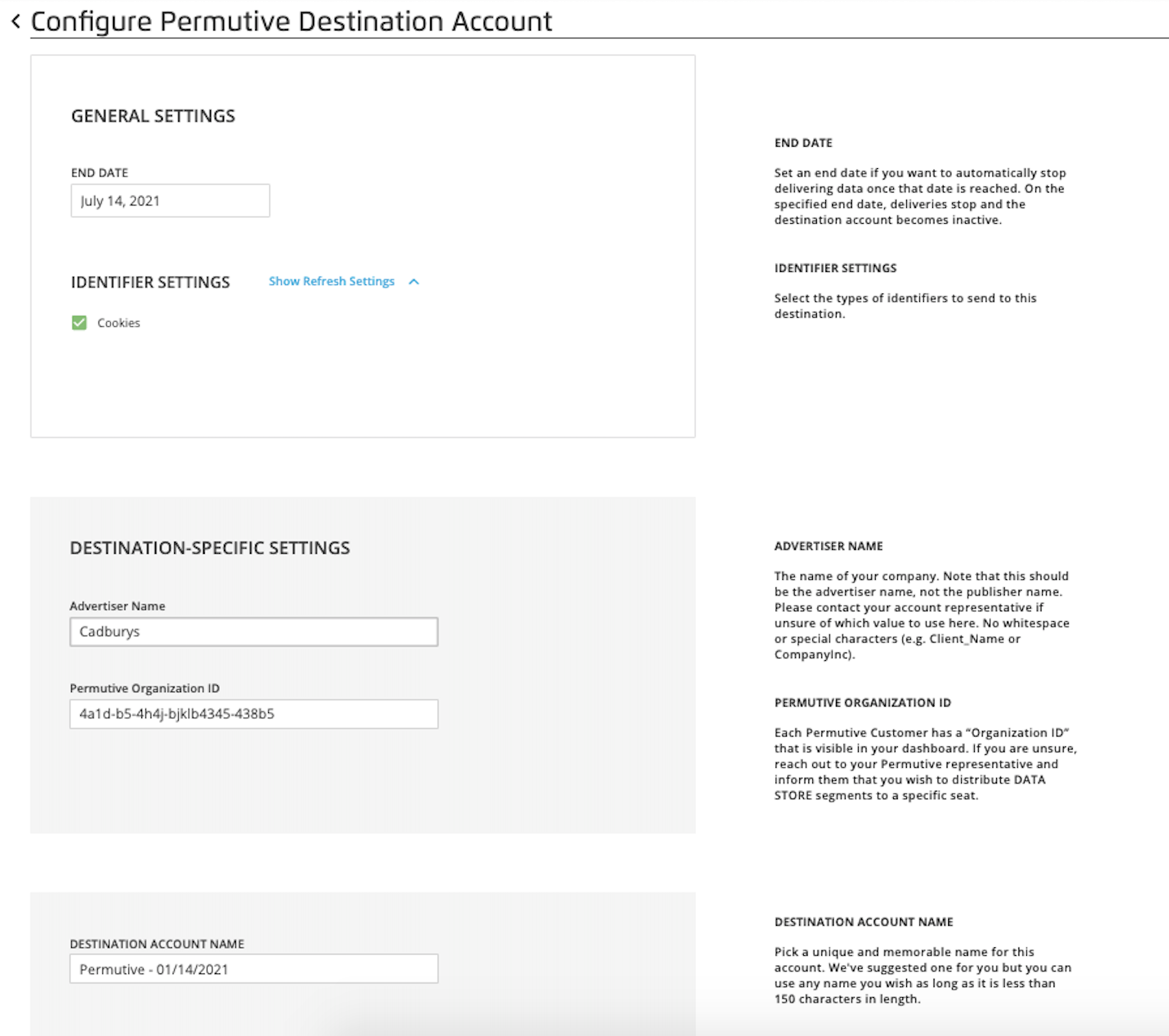 Example:
End Date: July 14, 2021 (can be removed altogether)
Advertiser Name: Cadburys (not the Publisher's name)
Permutive Organization ID: 4a1d-b5-4h4j-bjklb4345-438b5 (your Permutive Organization ID - found in Settings)
Destination Account Name: Publisher/Permutive - 01/14/2021

7. Review input and press "Create Destination Account"
8. Select the cohort(s) you'd like to send over and select "Add to Distribution"
The cohort will be delivered to the Permutive platform within 3 days.
Ingestion by Permutive
When your client has confirmed they have sent their cohorts, please contact support@permutive.com to let our team know so they can keep you updated on the progress of the ingestion.
Once the cohorts have been received by Permutive, they will take up to 3 days to ingest (providing there are no errors in how the data has been sent by the client).
Creating Cohorts with Second-party Data
Once our support team has confirmed the cohorts are available:
1. Navigate to the 'Audience' > 'Custom Cohorts' tab in the Permutive dashboard
2. Select '+ Add Cohort'
4. Set up any first-party rules
5. Choose '+OR/+AND' and then 'Second party'

6. Search for and select the relevant second-party cohort
7. Save the cohort
Cohort Help
If you have any questions, please contact customer support by emailing support@permutive.com or chat to the Customer Operations Team via the LiveChat icon in the bottom right corner of your screen.