In this article
A guide to sending cohorts to Magnite SSP (via Header Bidding)
Prerequisites
You must already have an account ID

value with Rubicon SSP.
You must have Header Bidding enabled on your page.
You must reach out to your Rubicon account manager and ask them to grant Permutive permissions to send cohort definitions to your account.
Enabling the Integration
Before being able to send cohorts to Magnite SSP, you will need to enable the integration in your Permutive dashboard.
From your dashboard, go into settings and select integrations.

Scroll down and select 'Magnite SSP'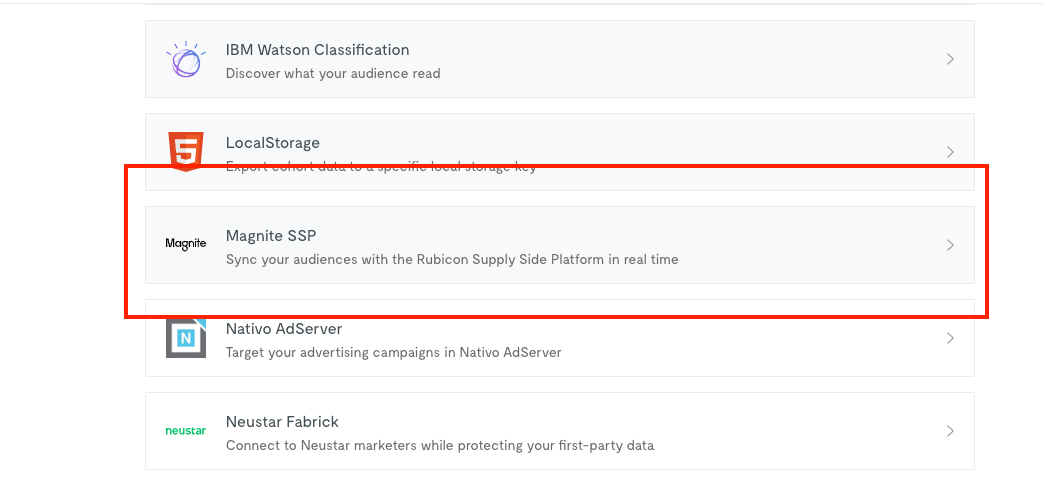 Enter your Magnite SSP Account ID and click 'Add Magnite SSP'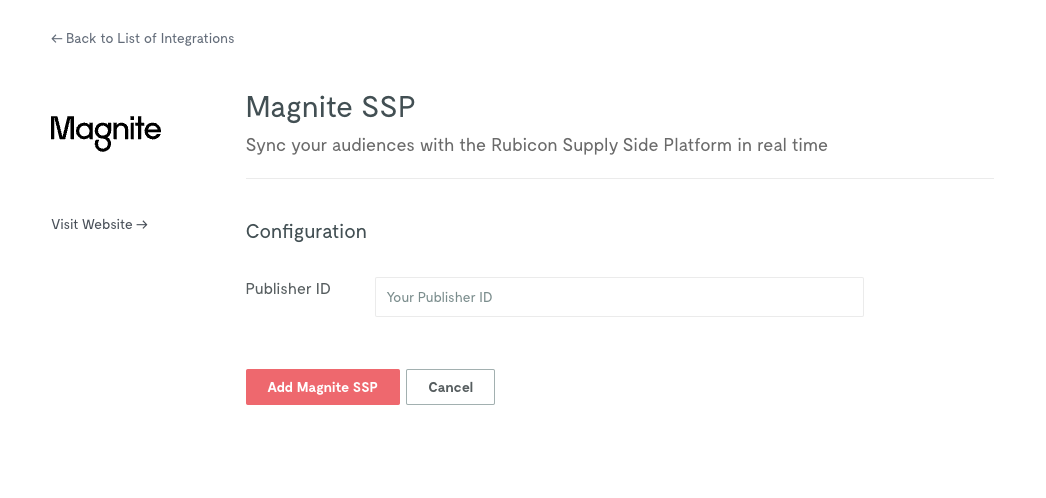 You will now be able to send cohorts to Magnite via Activations.
Finding Permutive Cohorts in Magnite
Click on Campaigns, then Segment Management.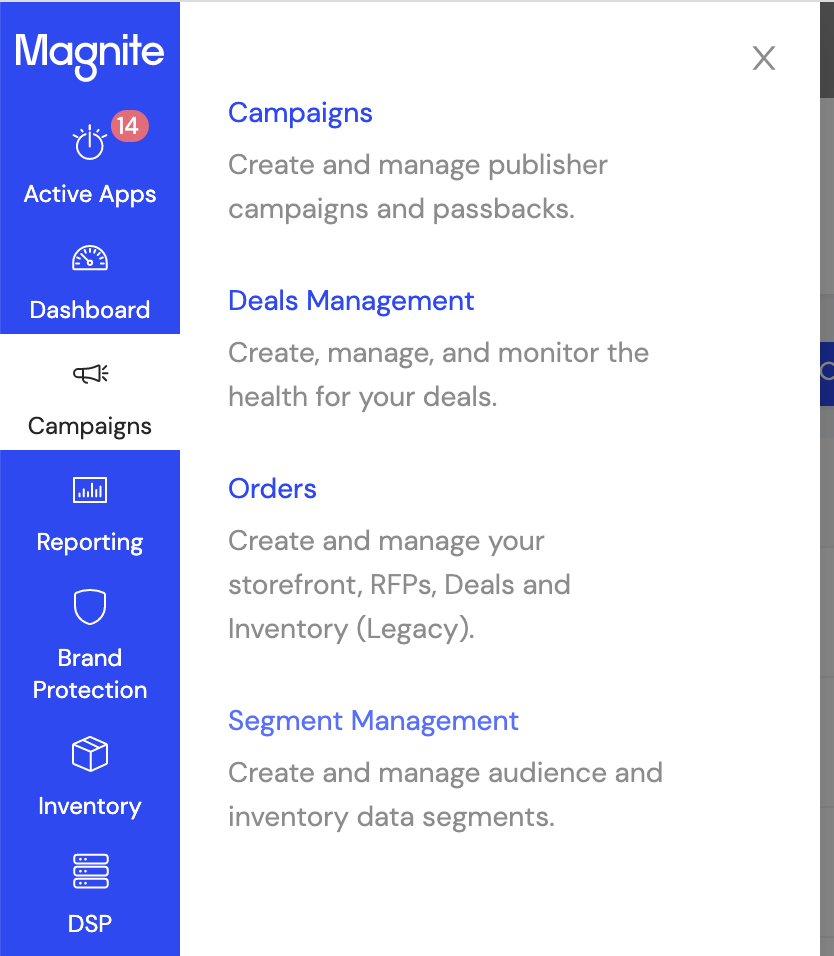 You will now find all the Permutive cohorts under the audience tab.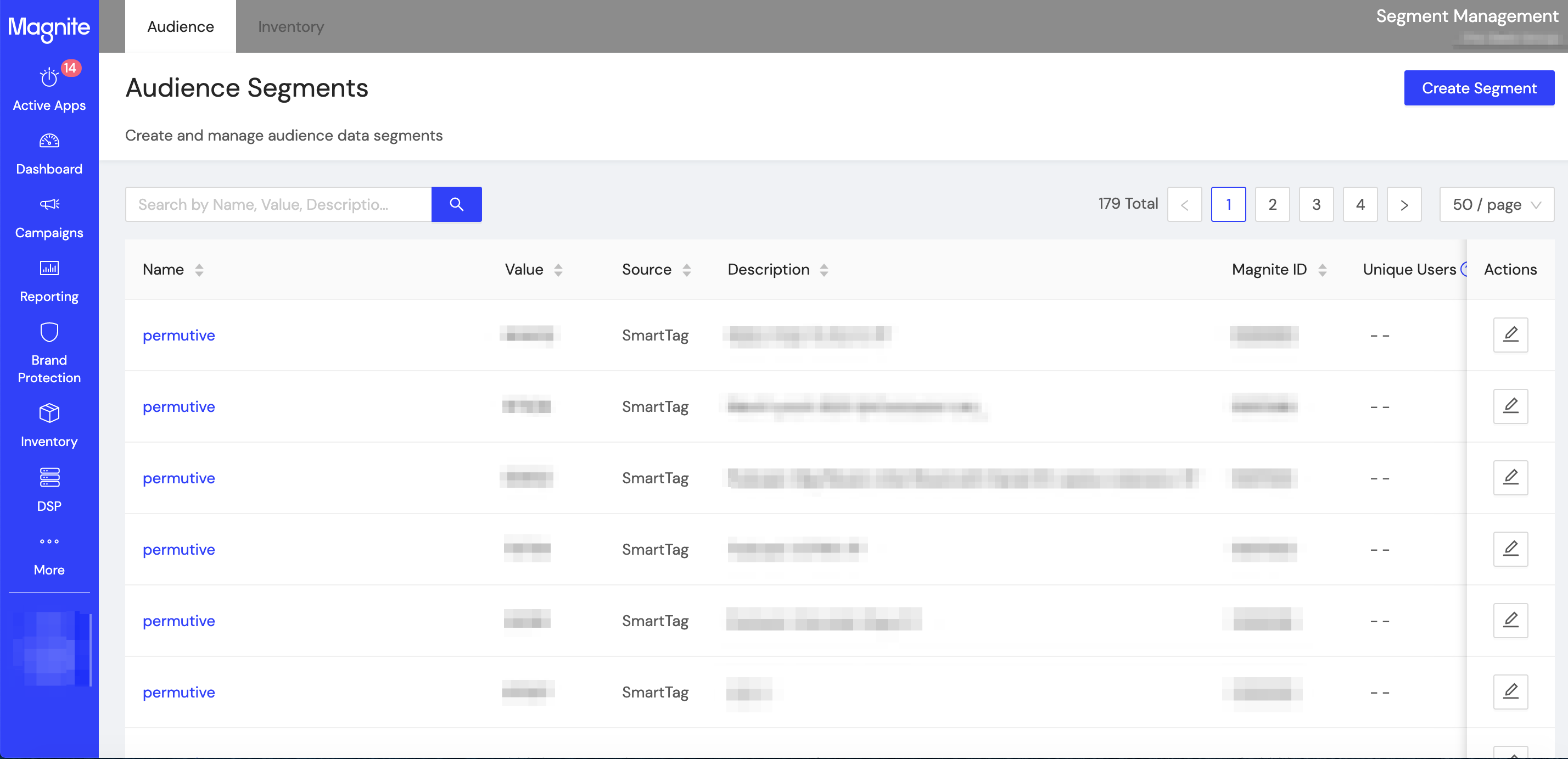 Warning: Magnite does not accept cohorts with more than 100 characters in the name. If you encounter an error when trying to activate a cohort to Magnite SSP. Try shortening the cohort name.
If you have any questions, please contact customer support by emailing support@permutive.com or chat to the Customer Operations Team via the LiveChat icon in the bottom right corner of your screen.