In this article
A step-by-step guide to sending Permutive segments to Nativo
With Permutive's Nativo integration, you can pass segments over to Nativo AdServer for targeting on campaigns.
Setting up an Activation
1. Go to the 'Activations' part of the dashboard, and click 'Add Activation'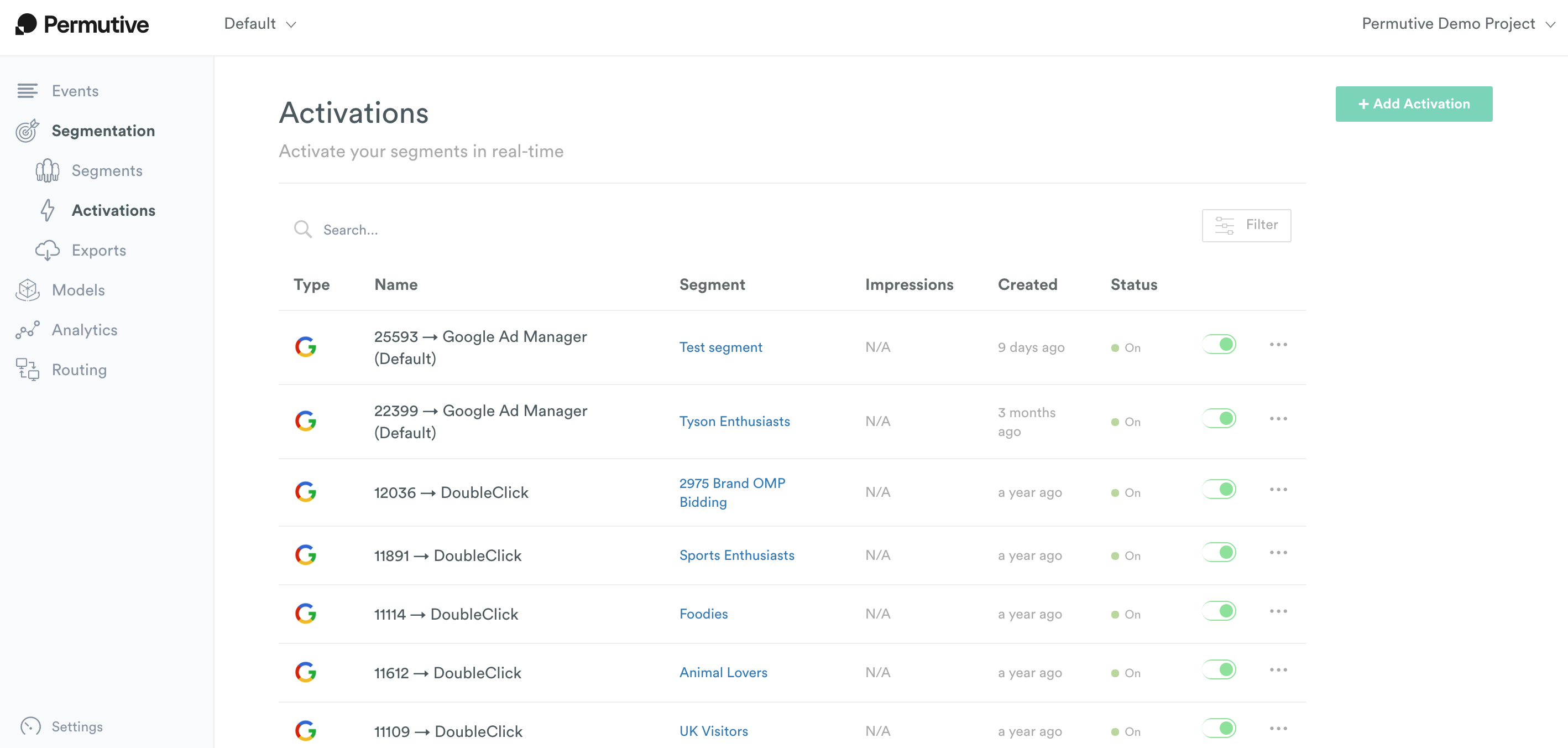 2. Select 'Nativo' under Action, then fill in the details.
3. Give the Nativo Reaction a name and pick the segment you're wanting to send. Set the trigger to 'Every Time'.
It should look like the screenshot below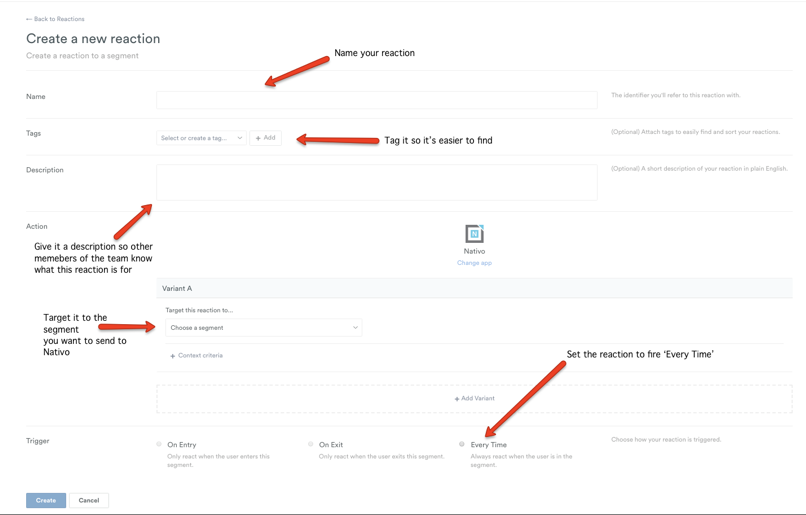 4. Click create.
As Nativo does not currently have an API that supports automatic creation of targeting key-values, you must bulk upload a CSV file with a list of Permutive segment codes to the Nativo platform.
Your segments will then be available for targeting within the Nativo platform.
If you have any questions, please contact customer support by emailing support@permutive.com or chat to the Customer Operations Team via the LiveChat icon in the bottom right corner of your screen.