In this article
Steps to set up the Piano Integration
About the Integration
Piano is a Subscription Management Platform. Using the Piano integration you can collect, store and target rich information about your user's subscription status. This information is collected by Permutive in real-time.
Note: You must have Piano installed to use this integration. Check for this by searching for window.tp in the console tab of the developer tools. If the following response is returned, Piano is installed on your site.

If the below message is returned, Piano is not enabled on your site and will need to be installed before proceeding to add the integration.

Once you've confirmed that you have Piano installed, setting up the integration is very simple.
Adding the Integration
Visit the Permutive Dashboard :
1. Go to 'Settings'
2. Choose 'Integrations'
3. Click '+ Add Integration' or use this link to go directly to the integrations page.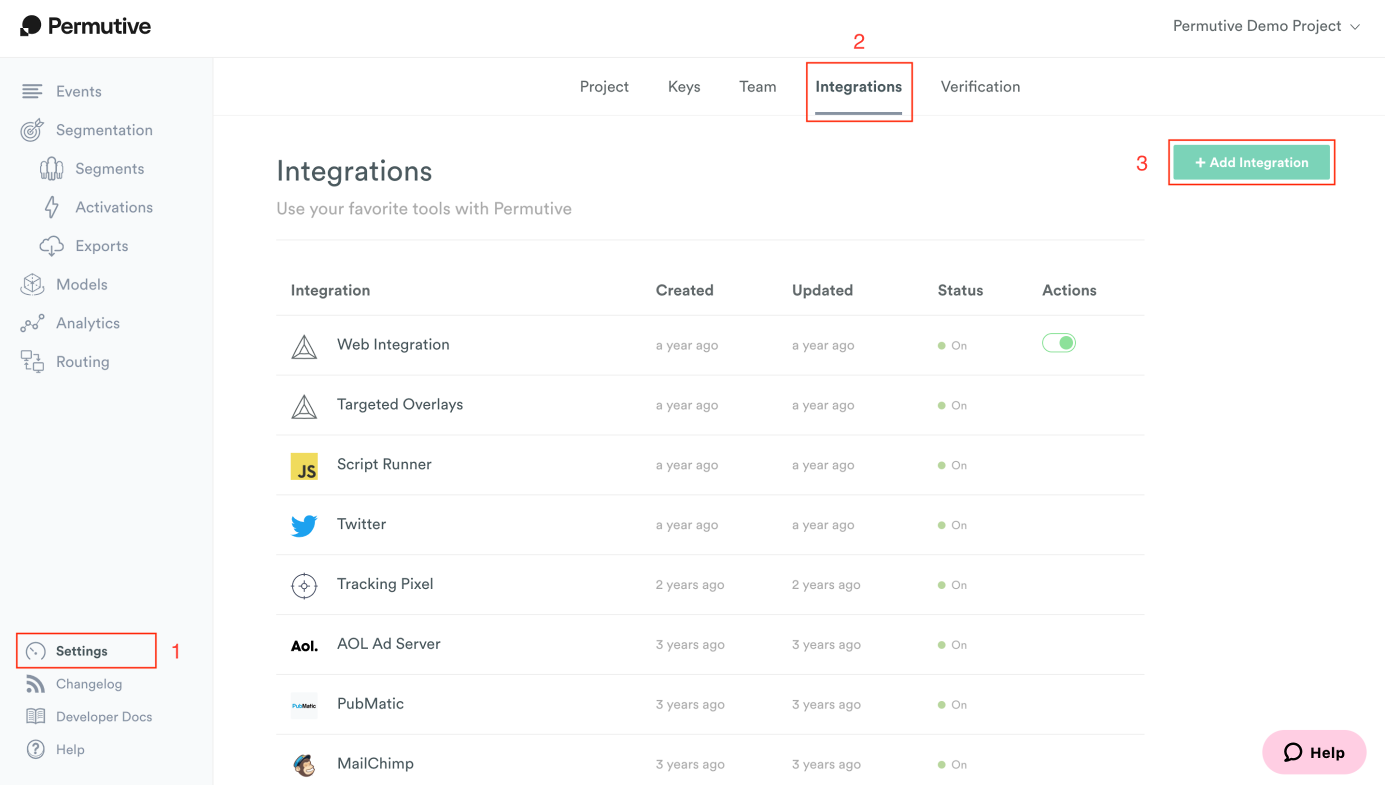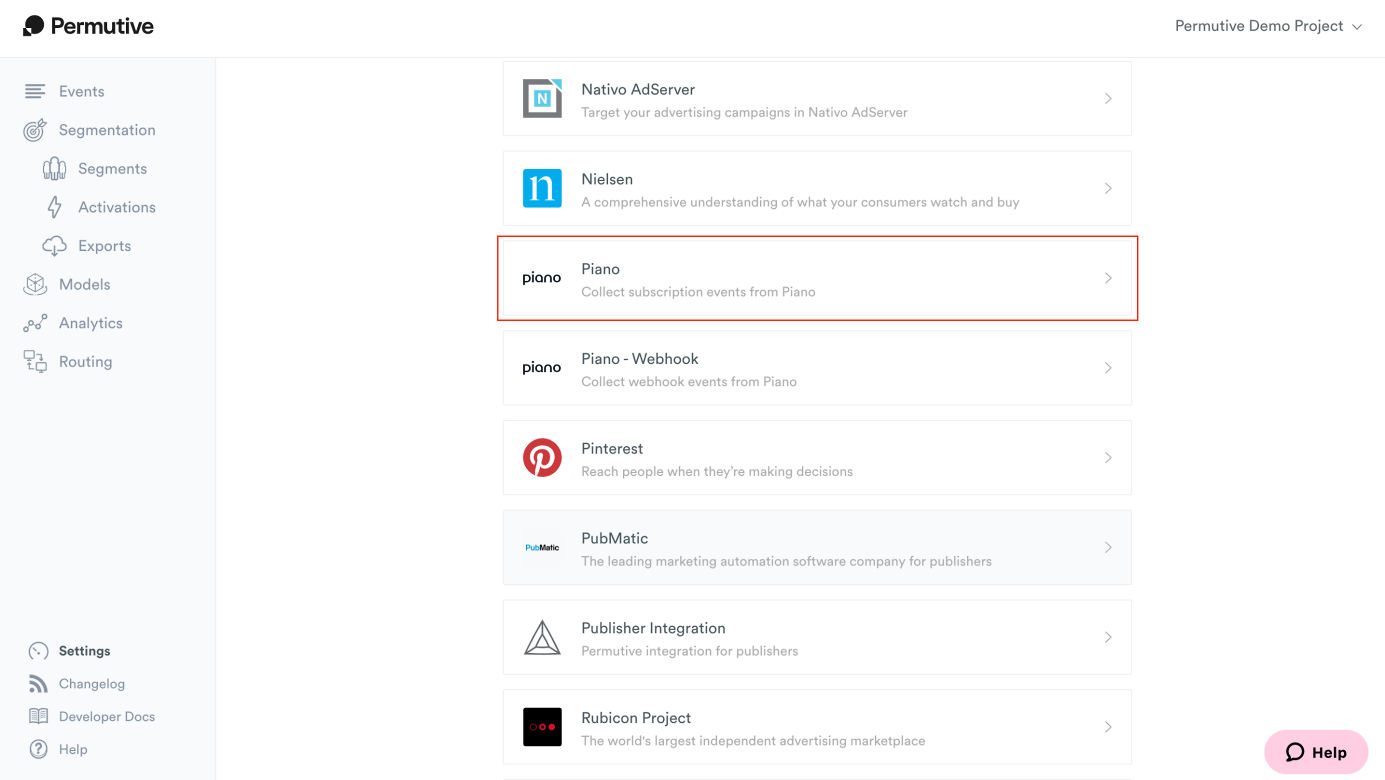 5. Finally, click 'Add Piano'. Your Piano events will start to collect information within 20 minutes of adding the integration.
Using the Integration
Once the Piano integration has been enabled, it will start collecting 8 events within your Permutive dashboard. These events and the properties they collect can be found in this Gist.
All the events collected by this integration can be used for building cohorts. They will behave like normal cohorts for all intents and purposes and can be used for analytics, targeting, and sending users into other platforms.
If you have any questions, please contact customer support by emailing support@permutive.com or chat to the Customer Operations Team via the LiveChat icon in the bottom right corner of your screen.