In this article
Adding Team Members
Head to Settings → Team → Add Member and enter their email address.
Depending on the level of access you want this user to have, select either Workspace or Read Only.
User Permissions
Allows the user to build and edit segments and reactions within the specific Workspace they have access to.

Read Only
Gives user access to view all modules of the UI within all Workspaces
Admin User
Gives the user read/write permissions to all modules of the UI within all Workspaces.
If selecting 'Workspace', tick which one you want to add them to (if your project only has one Workspace then leave as 'Default').
The email address inputted should receive an email asking them to set up an account.
If you want a user to have access to multiple workspaces, once they have accepted the email invitation, you can go back into 'Team' and edit their access.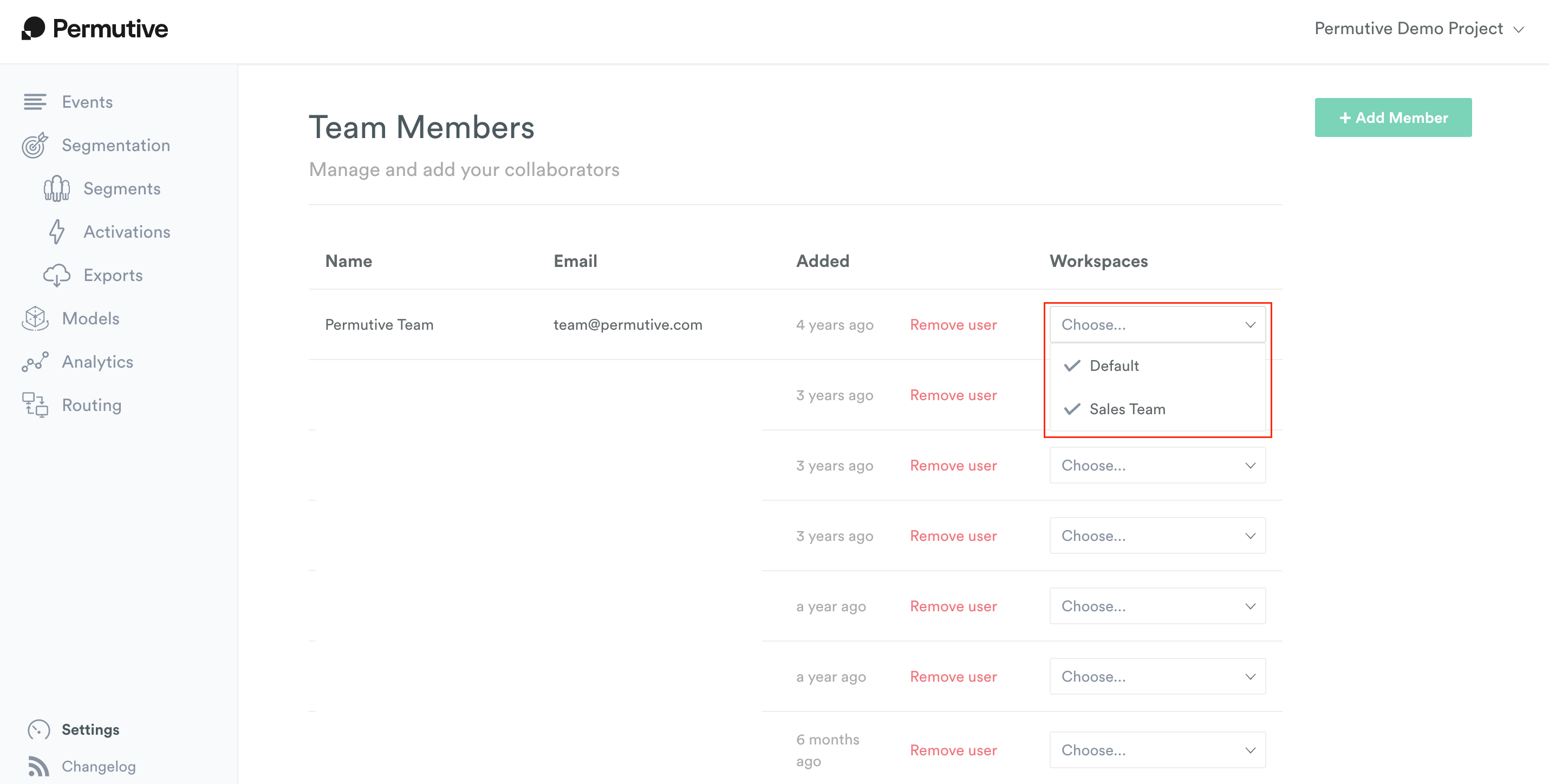 If you want to remove a user, please contact Customer Support.
Note: In order to be an Admin User, all workspaces need to be ticked.

Adding a workspace
To create a new workspace for your team, please contact Customer Support.
If you experience any issues, or the welcoming email isn't received, please contact Permutive Support by emailing support@permutive.com or chat to one of our Customer Support Advisors via the LiveChat icon in the bottom right corner of your screen.