In this article
Download user IDs on a segment level
The Exports tab allows you to download user IDs from chosen segments over a defined period of time.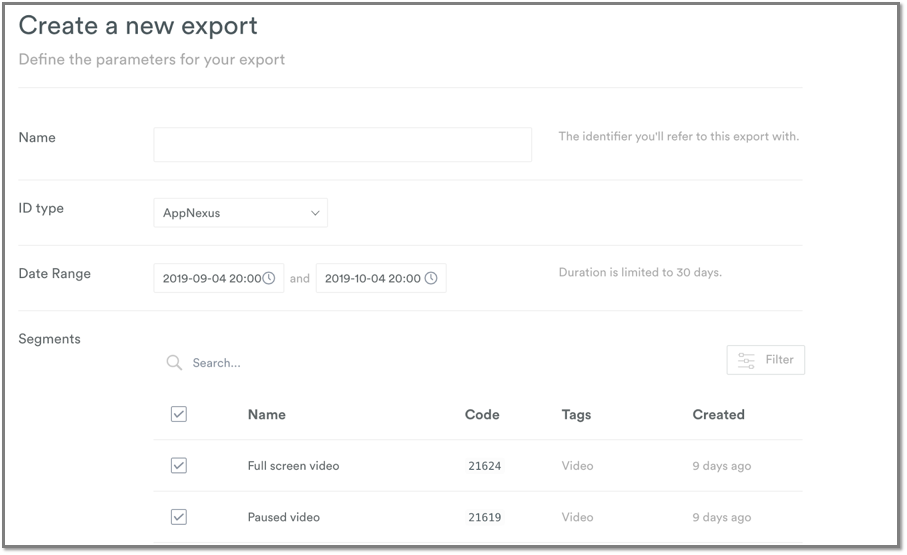 To export IDs for particular segments:
Choose the type of ID you would like to export (AppNexus, IDFA, or custom)
Select the date range and the segments you want to download IDs from
Once you have clicked create, the export will begin
The status will display "Processing" until the export has completed.
If an export fails, please check that you have entered a valid ID type.
Get in touch with support@permutive.com if you have any questions!