In this article
Download user IDs on a cohort level
The Exports tab allows you to download user IDs from chosen cohorts over a defined period of time. Some or all IDs may be hashed.
Click here to read more about Exports with Enterprise Workspace.
Creating an Export
In the Permutive Dashboard:
Navigate to the Cohort Activation Tab
Click on 'Exports'
Click '+ Add Export'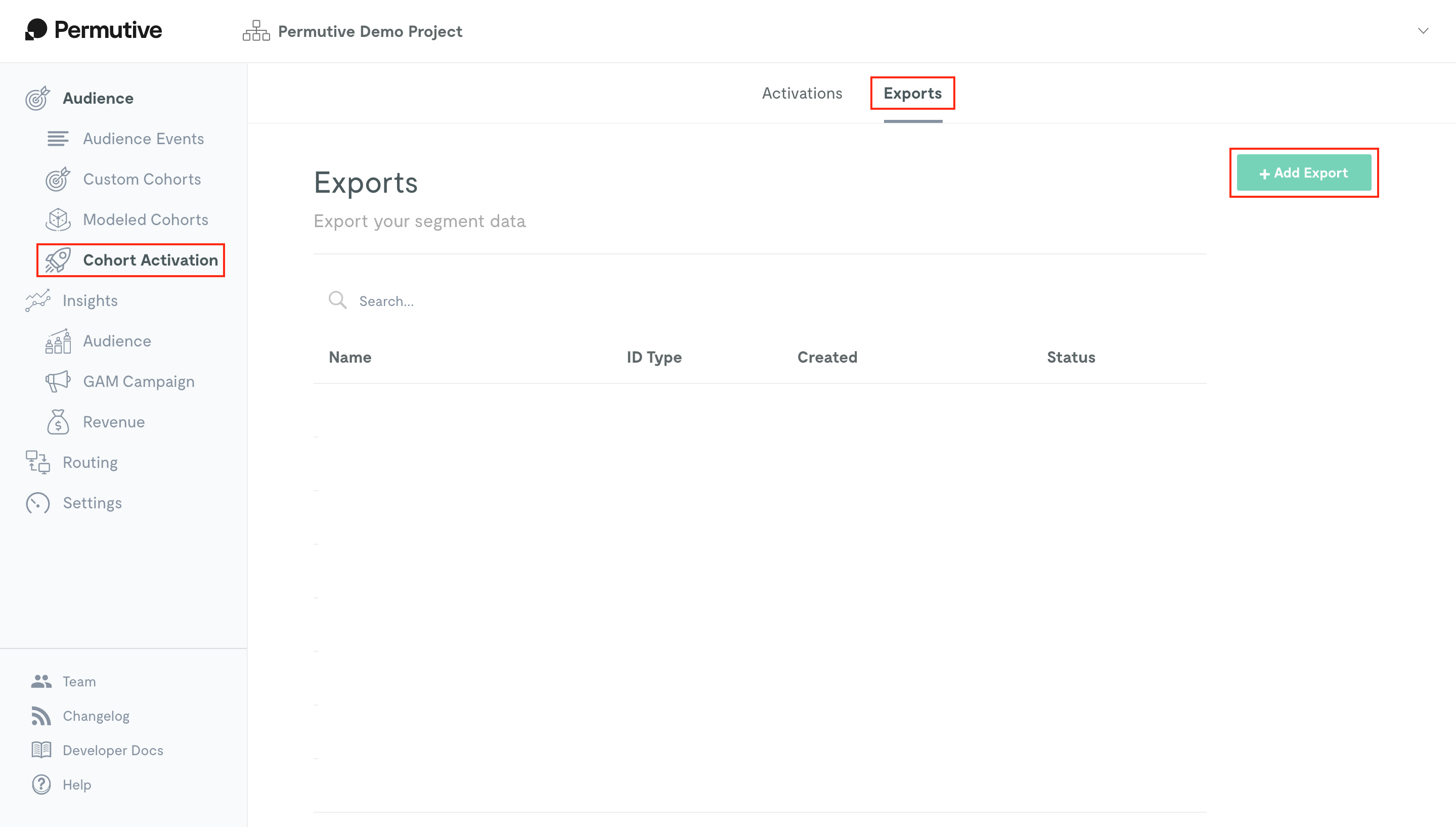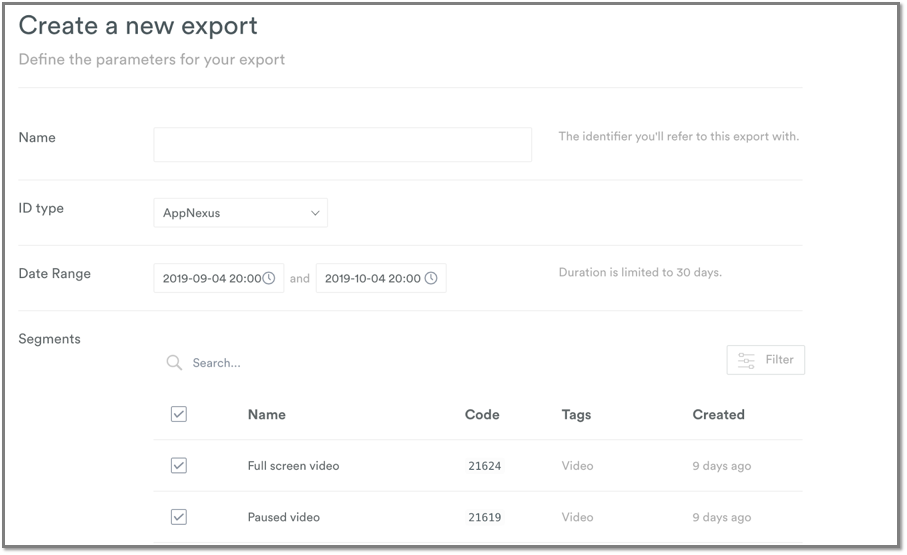 To export IDs for particular cohorts:
Choose the type of ID you would like to export (AppNexus, IDFA, or custom)
Select the date range and the cohorts you want to download IDs from
Once you have clicked create, the export will begin
The status will display "Processing" until the export has been completed.
If an export fails, please check that you have entered a valid ID type. If an export is empty, the date range may be beyond the cohort export reporting's limitation.
If you have any questions, please contact customer support by emailing support@permutive.com or chat to the Customer Operations Team via the LiveChat icon in the bottom right corner of your screen.