In this article
Check Permutive is appending all impressions in Google Ad Manager.
To ensure Permutive is appending targeting to impressions in Google Ad Manager (formerly DFP) we need to check the impressions being recognised by Permutive compared to total impressions.
Create a Google Ad Manager activation for an 'Everyone' segment in Permutive
You need to create an 'Everyone' segment using the segment builder in the Permutive dashboard. Set the Behaviour to 'Pageview was performed' and click the slider in Activation syncs section to create a Google Ad Manager activation. Below is an example of how the segment should appear.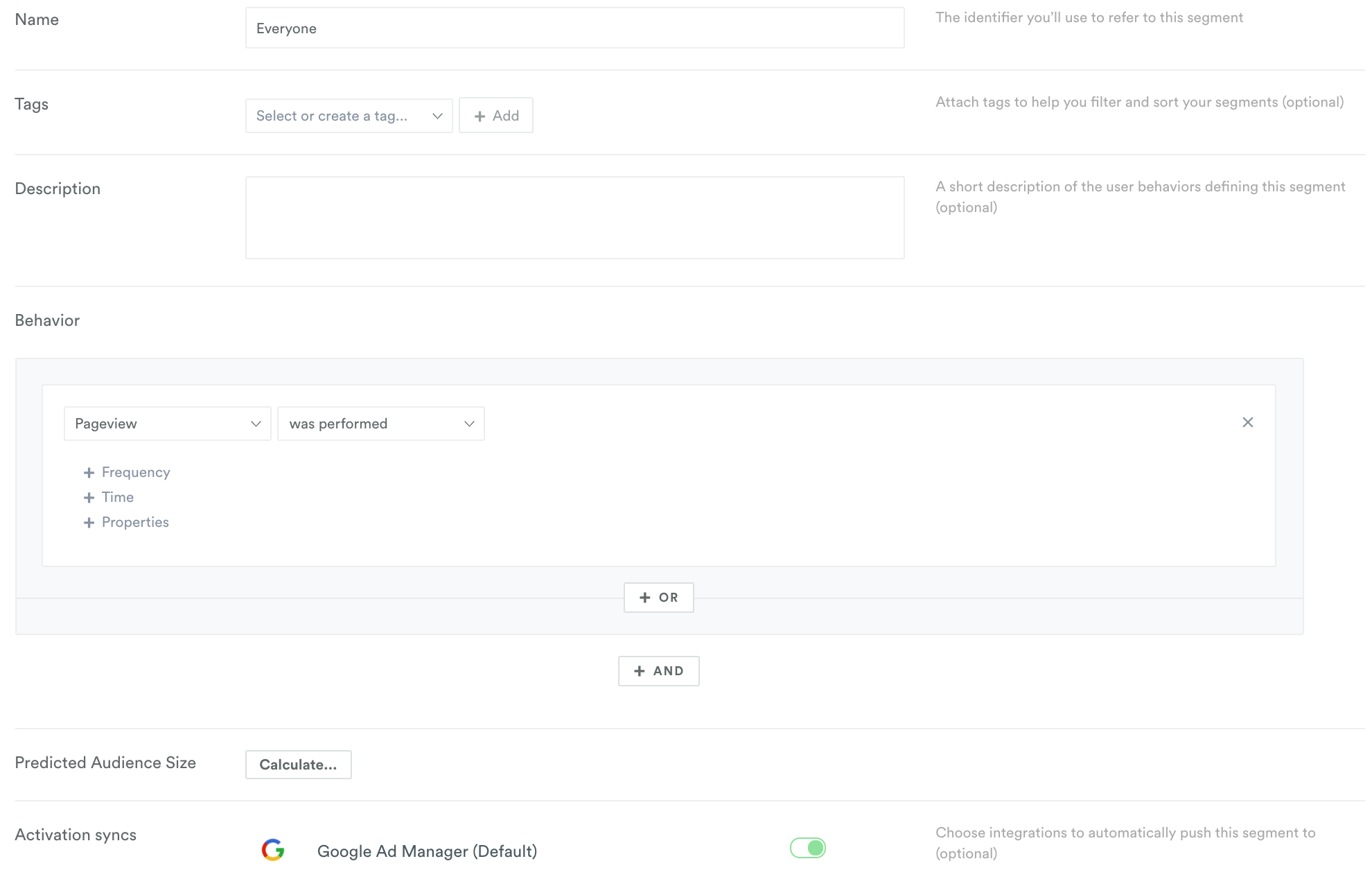 Finally, verify the activation was created by checking in the Activations tab. The name will appear as the '[segment code] → DoubleClick'.

Run Google Ad Manager reports of total impressions vs Permutive='[everyone_segment_code]'

Google Ad Manager will need at least a day to populate the segment, so wait one full day before completing the next steps.

You'll need to run a report in Google Ad Manager to check the total impressions compared to the Everyone segment you have just created. From the Google Ad Manager homepage select Reporting → Repor s → New Query. Set the report type to 'Historical' and the Dimensions to 'Ad unit' and 'Key-values'. Ad unit needs to be set to 'Top level'. In the Filters section, select 'Key-values contains permutive=[everyone_segment_code]'. Tick the 'Total impressions' box in the Metrics section and Run the report.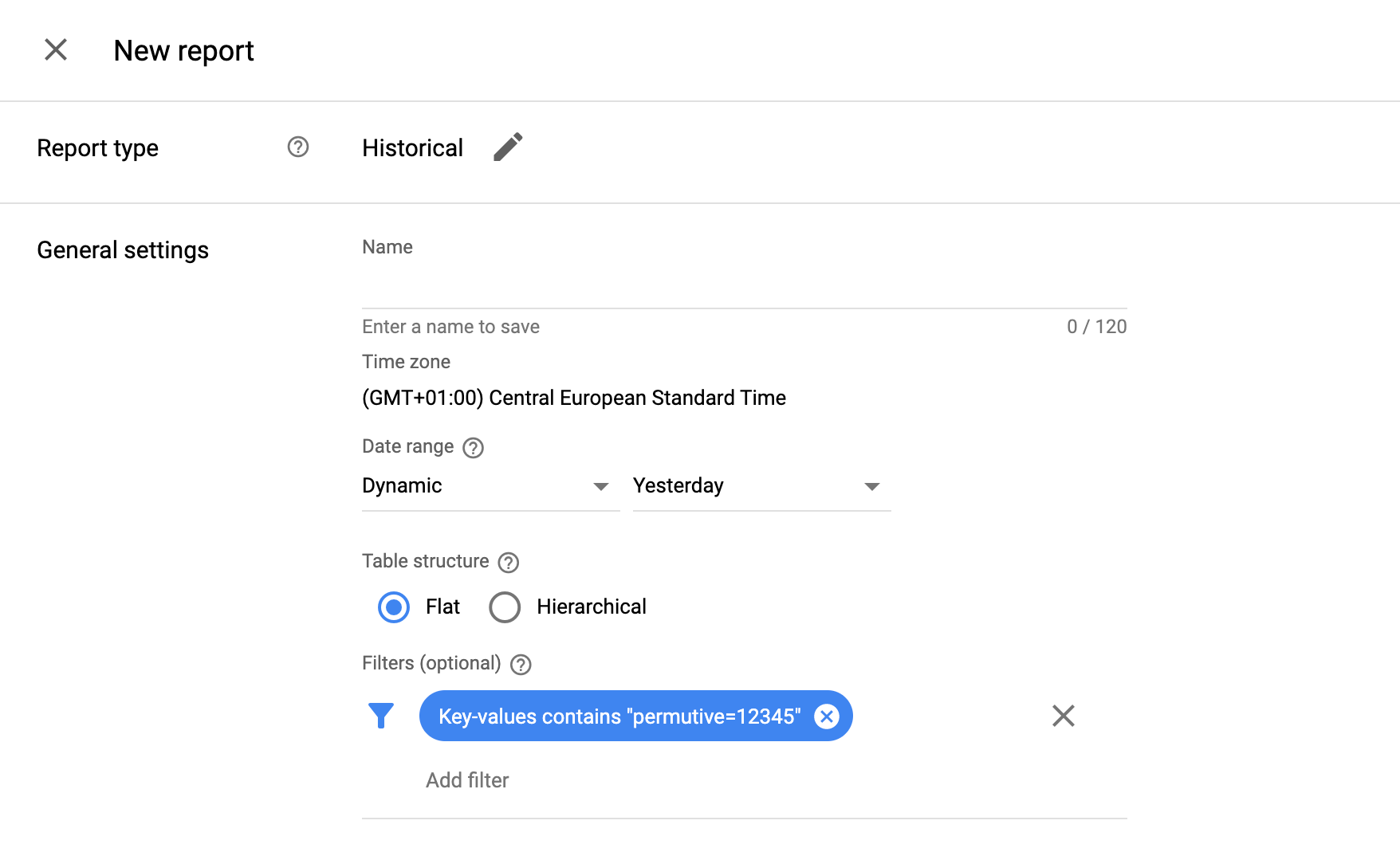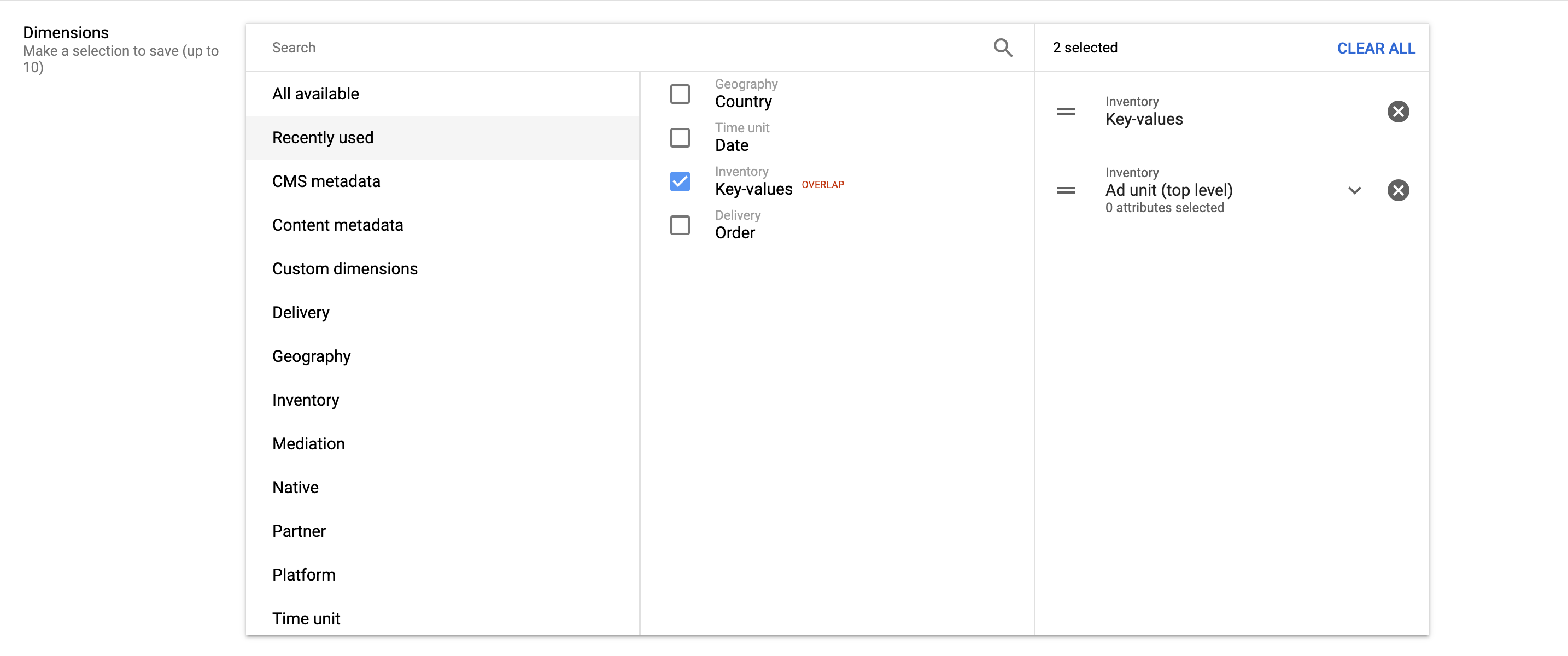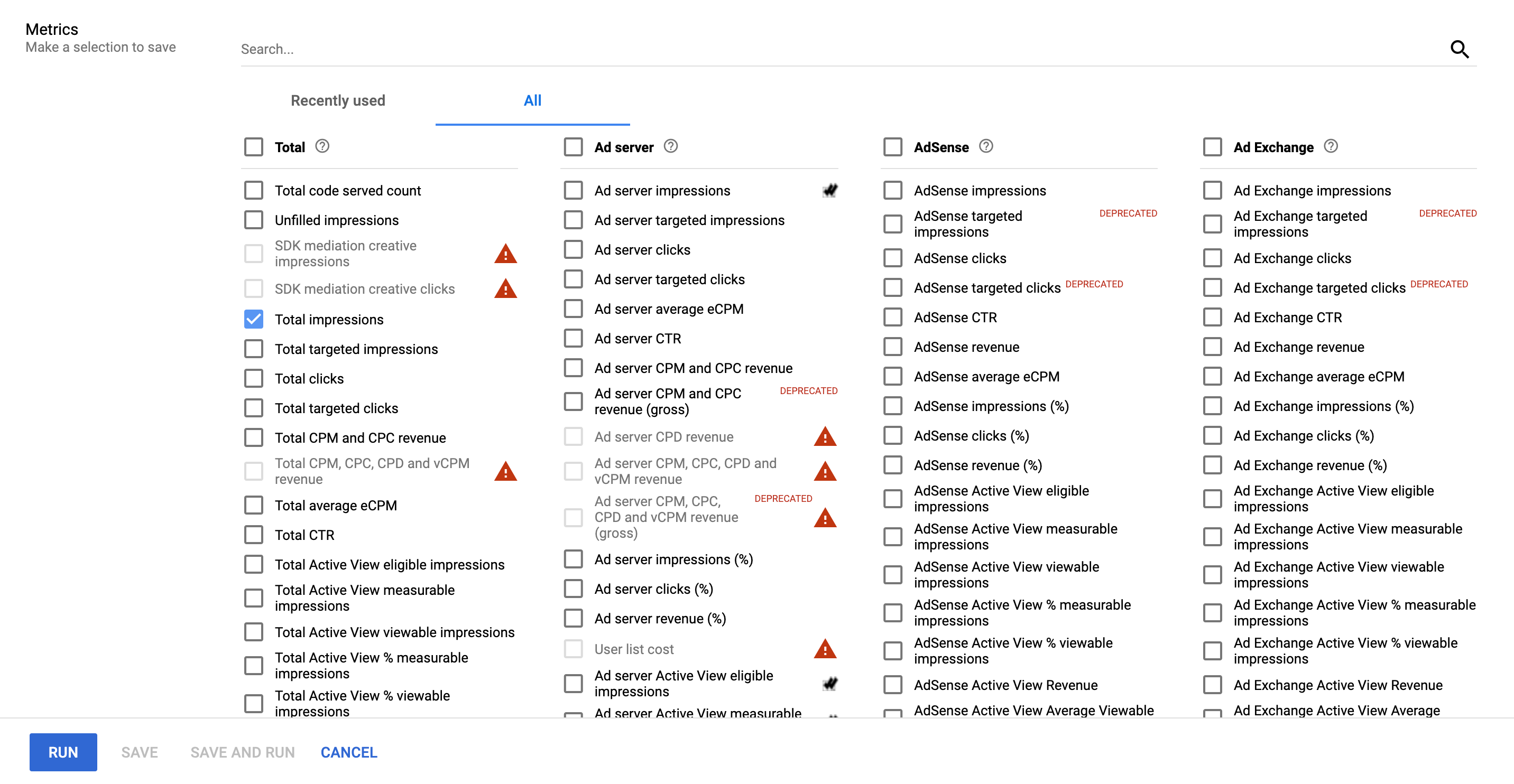 Record the results given for the 'Everyone' segment.

Now you'll need to run the total number of impressions Google Ad Manager is appending. Select the 'Edit' option at the top of the report. Remove the 'Key values' Filter and 'Key values' Dimension sections, and re-Run the report.
Record the new results and work out the percentage difference between these and those from the Everyone segment.

If you have any questions, please contact customer support by emailing support@permutive.com or chat to the Customer Operations Team via the LiveChat icon in the bottom right corner of your screen.