In this article
Use Maxmind's ISP info to create a cohort of users who is browsing your site using BT
You can create cohorts of users based on their ISP as they were browsing your site. This location data is collected from the user's IP address, using Maxmind's geo-location database. We collect this ISP info on every pageview, so you have this data available as soon as you install Permutive DMP.
To create a cohort of users who have BT as their Internet Service Provider, include users with a pageview where isp_info.isp is BT.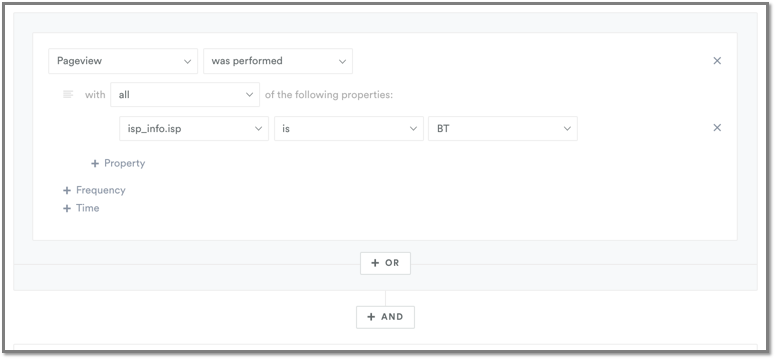 If you have any questions, please contact customer support by emailing
support@permutive.com
or chat to the Customer Operations Team via the LiveChat icon in the bottom right corner of your screen.