In this article
Create a cohort of users who've read an article, using the url
This straightforward cohort includes every user who has viewed a page with a specific url.
We recommend using this kind of cohort to target users with display ads when they have read a piece of sponsored content. By creating a cohort of users who have viewed the sponsored content, you can then pass this cohort into your ad-server (e.g. DFP) and offer targeted advertising at a premium CPM.
Cohort of users who've viewed the article: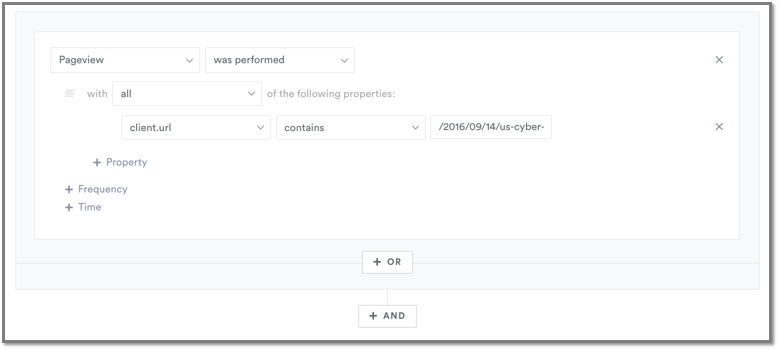 Note:
We recommend you don't include the website domain or anything before it (e.g. www) as this can be collected in different formats for different users.
Your site may have the same article released under different urls - make sure to include every variation! You can always go back and edit your cohort to include another url if it changes.
If you have any questions, please contact customer support by emailing support@permutive.com or chat to the Customer Operations Team via the LiveChat icon in the bottom right corner of your screen.