In this article
Create cohorts for your users' based on their current session
You can very easily set-up cohorts based on you users' behaviour in their current session. These can be very valuable for targeted advertising, marketing and to gather insights through Permutive Analytics.
To create an in-session cohort, just set-up your cohort and add this session using the 'time' criteria.
Here, for example, I've created a cohort of users who have viewed 3+ pages in their current session.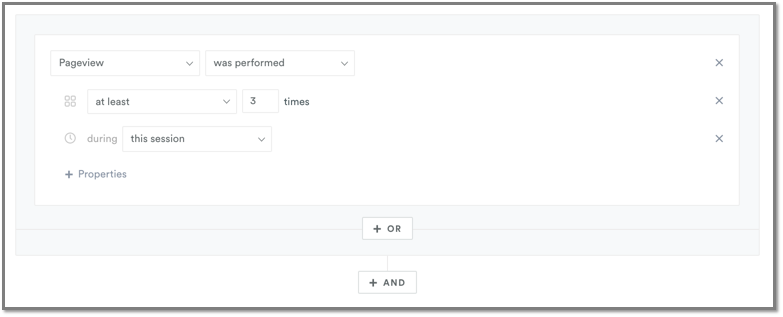 If you have any questions, please contact customer support by emailing
support@permutive.com
or chat to the Customer Operations Team via the LiveChat icon in the bottom right corner of your screen.