In this article
Steps to set up the Twitter Pixel Integration
Using the Twitter Pixel integration you can send rich cohort information over to Twitter for targeting. These audiences are passed to Twitter in real-time.
Adding the Integration
You can click this link to go directly to the integrations page or find it using the instructions below.
1. Visit the Permutive Dashboard and go to 'Settings'
2. Choose 'Integrations'
3. Click '+ Add Integration'

4. Select 'Twitter'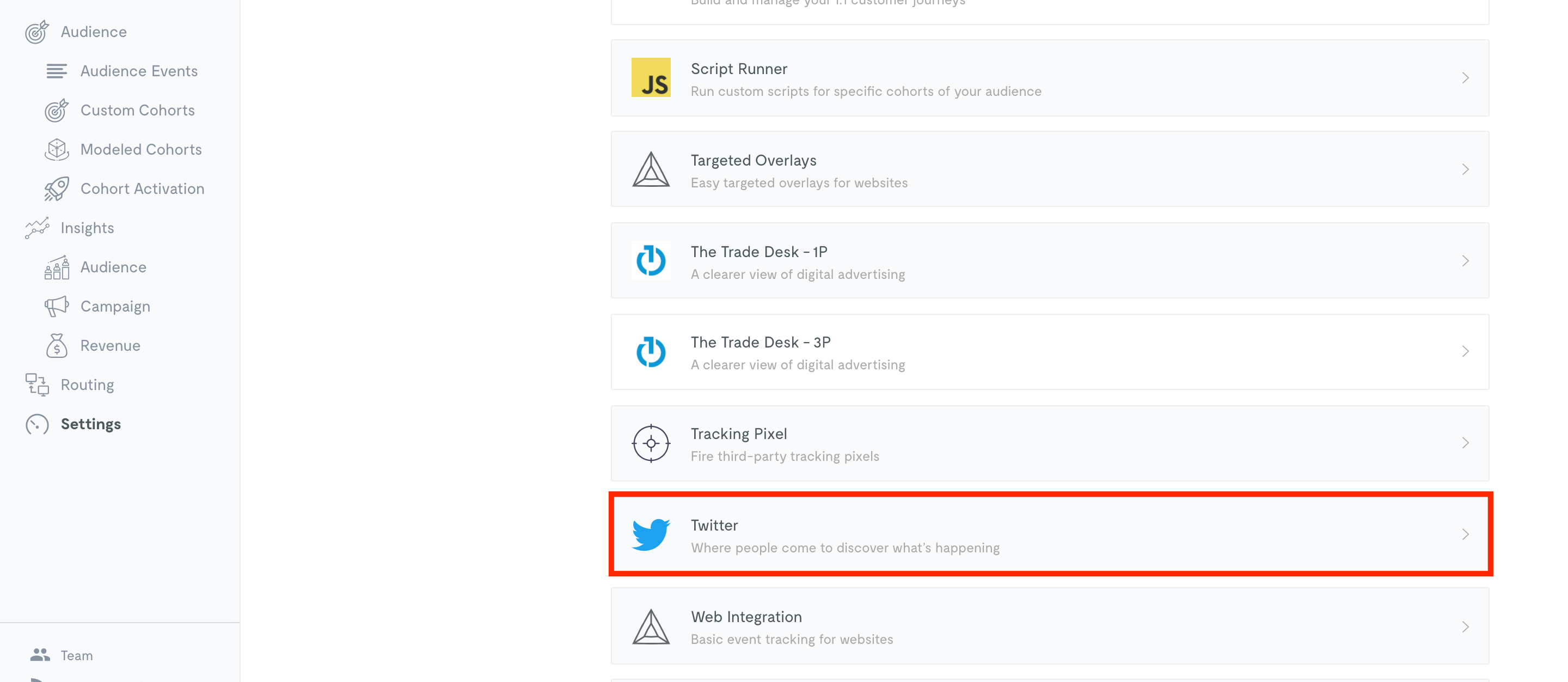 5. Finally, click 'Add Integration' to add the Twitter Pixel. The integration will be available for use in under 20 minutes.
If you have any questions, please contact customer support by emailing support@permutive.com or chat to the Customer Operations Team via the LiveChat icon in the bottom right corner of your screen.