In this article
Use the Tracking Pixel activation to fire a pixel to other platforms whenever users enter a cohort
You can send your user data to other platforms quickly and easily using a pixel. There are many applications for this, including
What the Pixel Does
Adds users to the 'receiver platform' audience whenever they are in the Publisher cohort.
Ensures that the pixels fire at most once per user 
Tracks an impression to Permutive 
When to use pixels
We can use pixels to send audiences to almost any other platform, including all major
For some of these platforms, you can share data directly via one of our existing integrations. Where we don't have an integration with the 'receiver platform' you can set up pixels to achieve the same result.
Create the Pixel
To send your cohort to another platform, you will need a pixel, created by the 'receiver platform'.
Depending on the 'receiver platform' you will create the pixel by:
Liaising directly with your Account Manager
Logging in to the platform, creating a new audience, setting up a pixel for that audience

The pixel will be a URL link, for example, for Krux:

 https://beacon.krxd.net/event.gif?event_id=123456&event_type=default&Cohort=Cohort_Name/
Deploy the Pixel
To deploy the pixel, use the Tracking Pixel activation from within the Permutive dashboard (you may first need to enable this integration).

To set up the pixel, enter the pixel provided by the 'receiver platform' into the Pixel URL box and select a cohort for the pixel to activate to.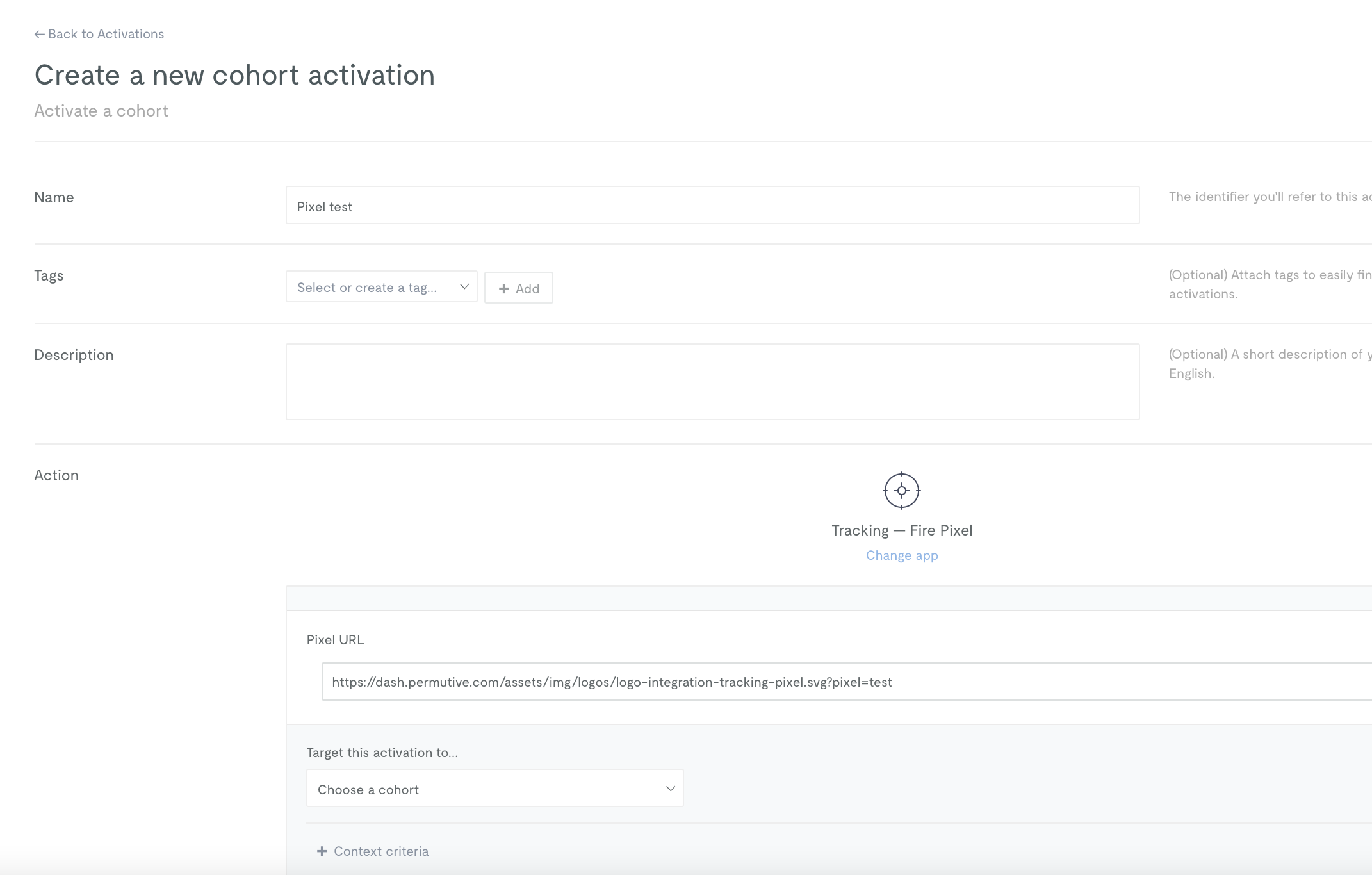 The Trigger you set won't affect the pixel in this scenario as Permutive fires the pixel once per user per day when they land in the cohort.
This is what the pixel should look like when finished: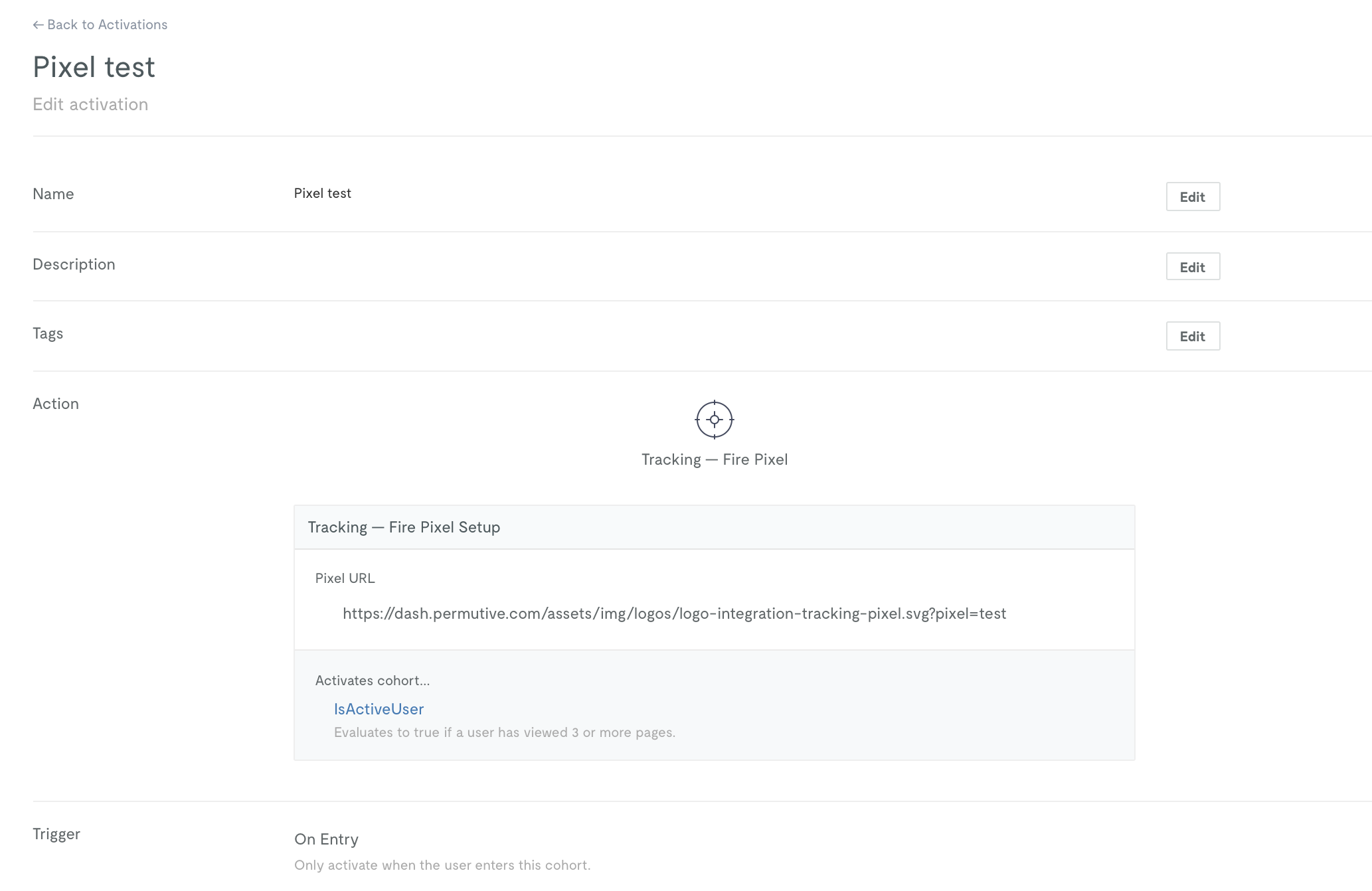 Note: We recommend that the pixel URL includes a secure prefix (e.g. HTTPS://) where possible.