In this article
Use Sailthru, an Email Marketing Platform, to target your segments
Sailthru is an internal marketing automation tool that allows you to personalise your customer's experience across different channels. It captures behavioral data and makes it available real-time for marketing teams. It is primarily used for email marketing messages.
All your Permutive segments are available in Sailthru as segments with a Permutive ID and naming label.
Adding the Sailthru Integration
If you don't already have the Sailthru integration for your project, you'll need to add it on your Permutive dashboard.
In the Permutive Dashboard:
Login to your project, select 'Settings → Integrations → Add Integration'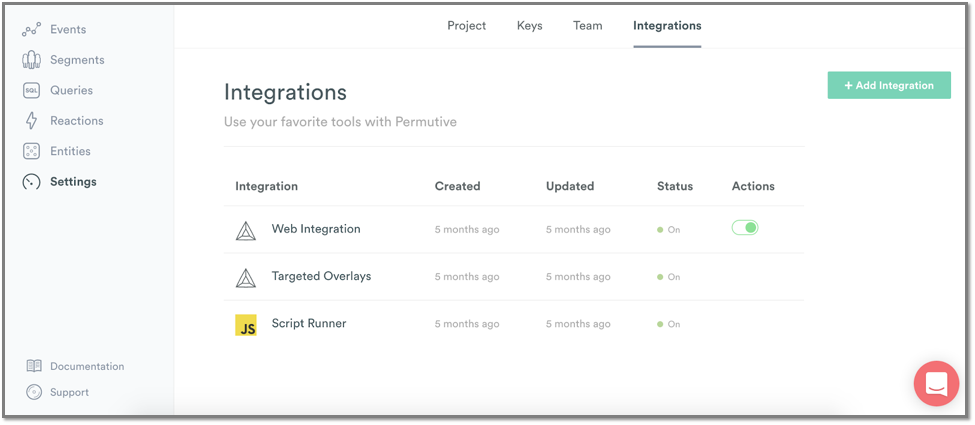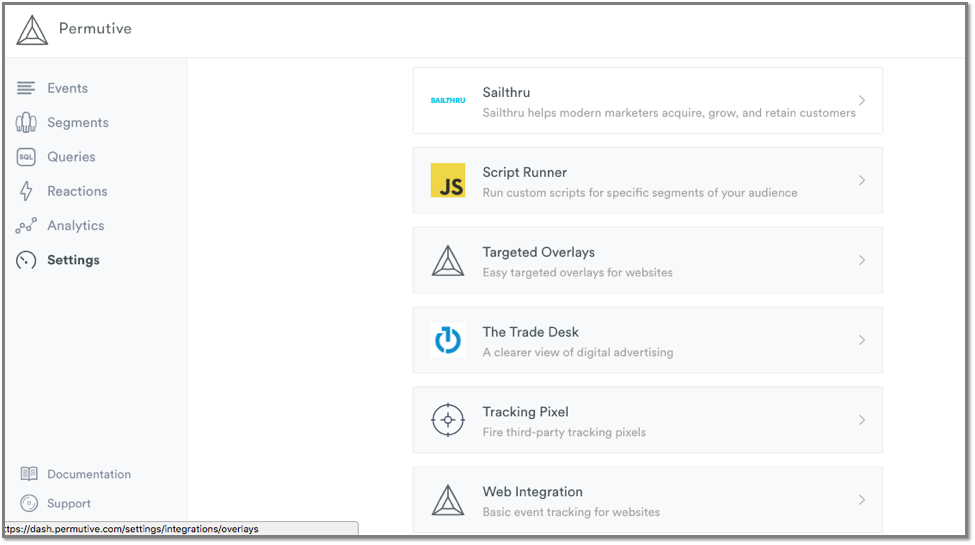 The integration will go live in around 20 minutes.
Send your Permutive Segments to Sailthru
The Sailthru reaction allows you to send any of your Permutive segments directly to Sailthru, where you can use them for any of your Sailthru inventory, under a unique Permutive segment ID
Access to the Permutive dashboard
A Permutive segment already set up, that you want to push to Sailthru
In the Permutive Dashboard:
Note:
You must add a new activation for each segment you send to Sailthru.
Your segment will now be sent under its segment code, which acts as a unique ID for the segment. Each segment's code is listed under the 'Segments' page in the Permutive dashboard.
If you have any questions, please contact customer support by emailing support@permutive.com or chat to the Customer Operations Team via the LiveChat icon in the bottom right corner of your screen.