In this article
Use an activation to send Permutive cohorts to Pubmatic
The Pubmatic activation allows you to send any of your Permutive cohorts directly to Pubmatic, where you can use them for any of your Pubmatic inventory, under a unique Permutive cohort ID
You'll need:
Access to the Permutive dashboard
A Permutive cohort already set up, that you want to push to Pubmatic
In the Permutive Dashboard:
1. Login to your project, select 'Activations → Add Activation'
2. Select the 'Pubmatic' Action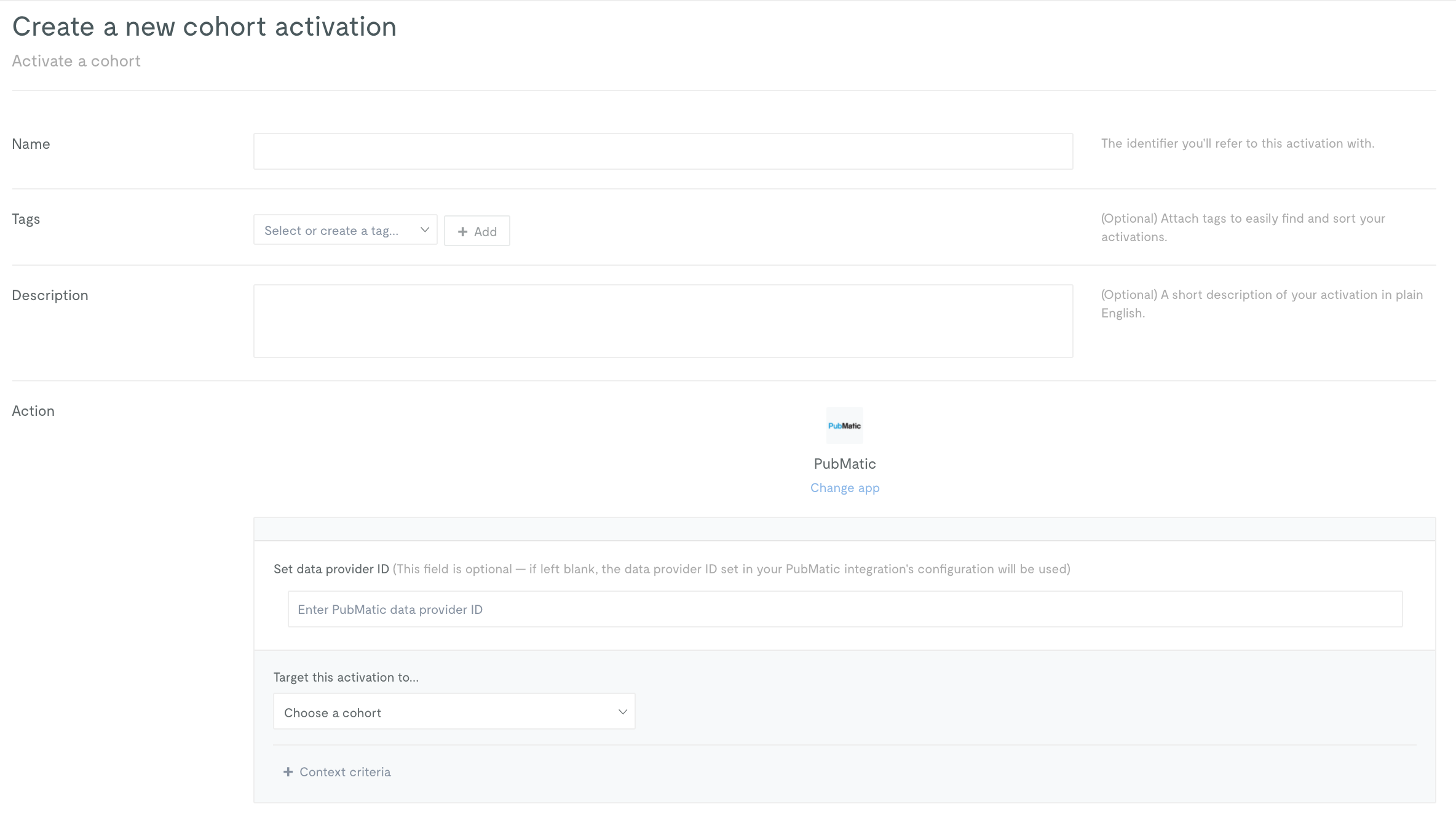 3. Set up the activation for your cohort by targeting your activation to a cohort. For more guidance on setting up activations, see this guide.
4. Input a new data provider ID if you'd like to override the ID that has been set up in the original configuration
5. After you've set up an activation, please register the cohort in the Pubmatic UI. This can be done by following the steps outlined in this guide. Make sure to include the Permutive cohort ID when registering the cohort. If cohorts are not registered, you will not see data on them.

6. You should see the cohort begin to populate in Pubmatic shortly.
Note:
You must add a new activation for each cohort you send to Pubmatic.
Your cohort will now be sent to Pubmatic under its cohort code, which acts as a unique ID for the cohort. Each cohort's code is listed under the 'Custom Cohorts' page in the Permutive dashboard.
You must register every cohort in Pubmatic
This integration is not a bulk upload, so you will see a gradual increase in the number of matched users in Pubmatic.
If you have any questions, please contact customer support by emailing support@permutive.com or chat to the Customer Operations Team via the LiveChat icon in the bottom right corner of your screen.