In this article
Use a reaction to send Permutive segments to Pubmatic
The Pubmatic reaction allows you to send any of your Permutive segments directly to Pubmatic, where you can use them for any of your Pubmatic inventory, under a unique Permutive segment ID
Access to the Permutive dashboard
A Permutive segment already set up, that you want to push to Pubmatic
In the Permutive Dashboard:
1. Login to your project, select 'Reactions → Add Reaction'
2. Select the 'Pubmatic' Action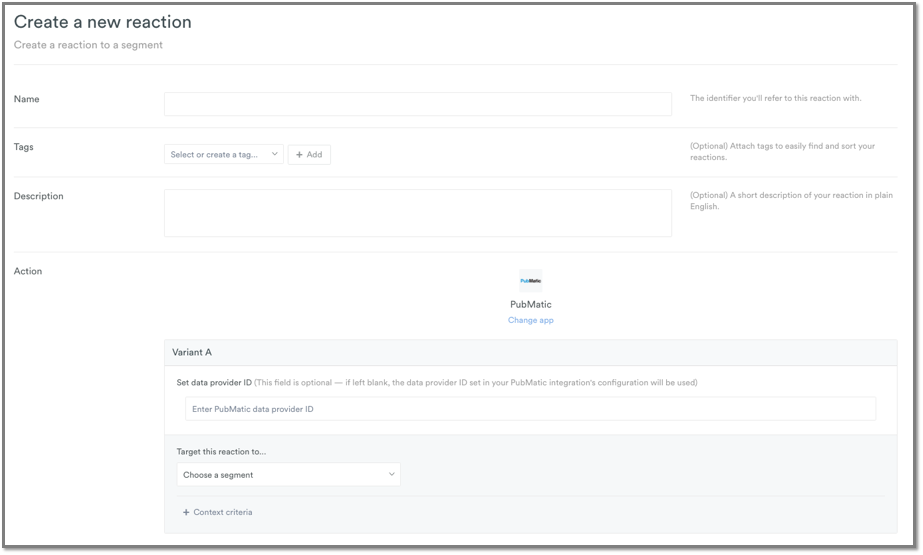 After you've set up a reaction, please contact your Pubmatic account manager who will be able to register the new segment in Pubmatic (if segments are not registered, you will not see data on them).
Note:
You must add a new reaction for each segment you send to Pubmatic.
Your segment will now be sent to Pubmatic under its segment code, which acts as a unique ID for the segment. Each segment's code is listed under the 'Segments' page in the Permutive dashboard.