In this article
Cohorts are used to group your users, and deliver personalised content to them. 
You can cohort your users based on any combination of behaviours they have performed using the Cohort Builder.
Once you've created your cohorts, you can use them in the Permutive Dashboard to target activations.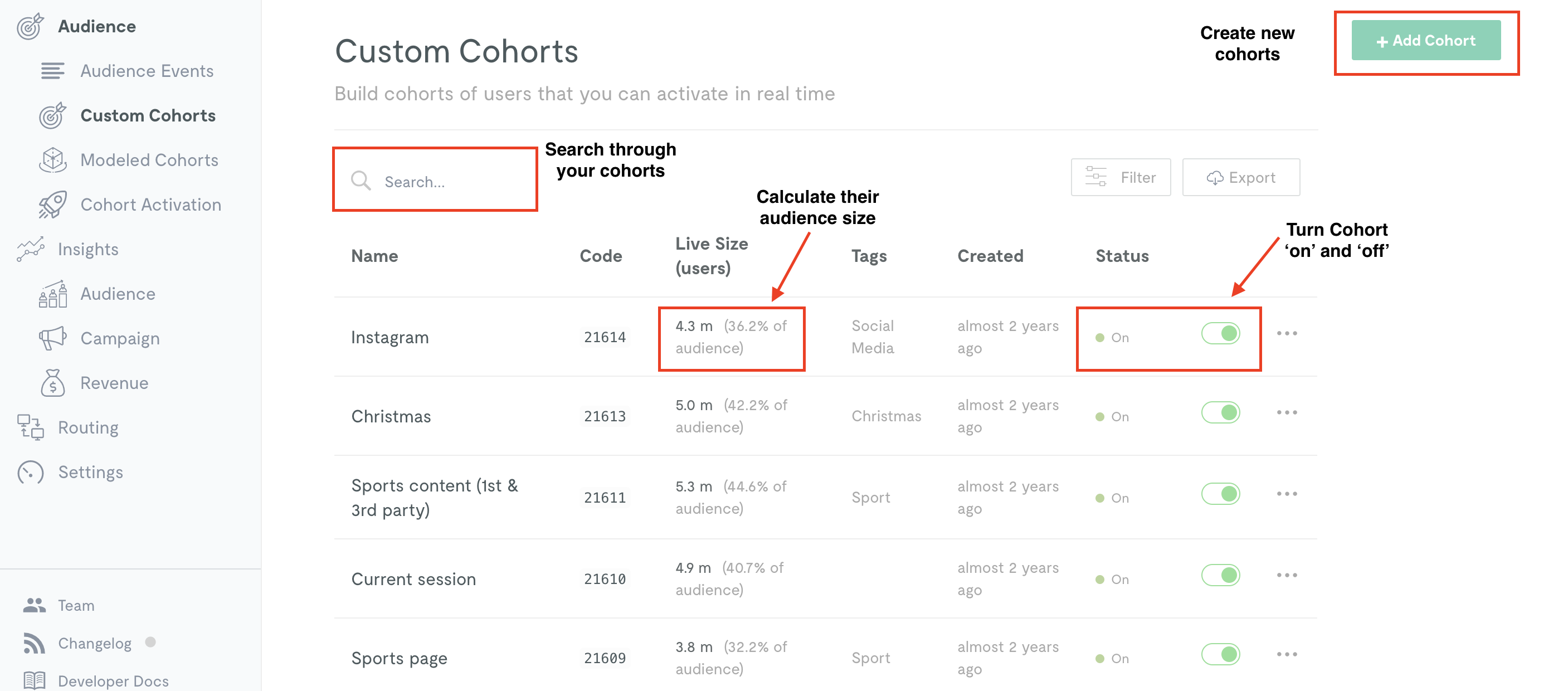 You'll find all of your cohorts under the 'Custom Cohorts' section of the dashboard. 
Click here to read more about Cohort and Data Flow with Enterprise Workspace.
If you have any questions, please contact customer support by emailing support@permutive.com or chat to the Customer Operations Team via the LiveChat icon in the bottom right corner of your screen.