In this article
Use the 'Calculate' button to get an instant cohort size
Permutive instantly returns audience size estimates for each cohort in your project. This can be useful when responding to RFPs, so you have an idea of whether you can fulfill a campaign's required reach.
Example
In this example, I'd like to know the number of uniques in my Sport's audience.
To find out the cohort's size, I use the 'Calculate' button in the cohort builder.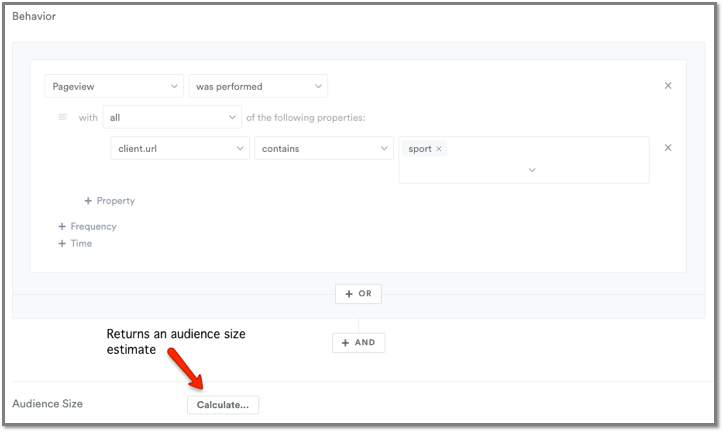 Returned is an audience of 10.3M users over the past 30 days, and the percentage of my total audience. This estimate does not auto-refresh.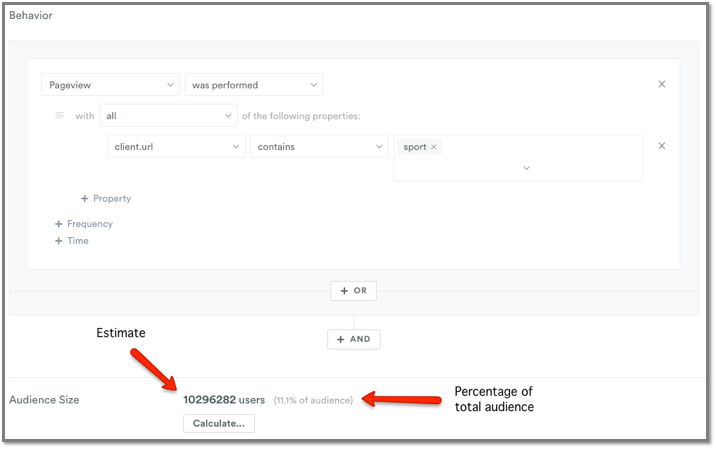 If you have any questions, please contact customer support by emailing support@permutive.com or chat to the Customer Operations Team via the LiveChat icon in the bottom right corner of your screen.