In this article
How to use the Web Integration to toggle events on/off in the Permutive dashboard
Turning Events On and Off Using the Web Integration
This feature can be found under Settings → Integrations → Web Integration, where you can toggle the different event types.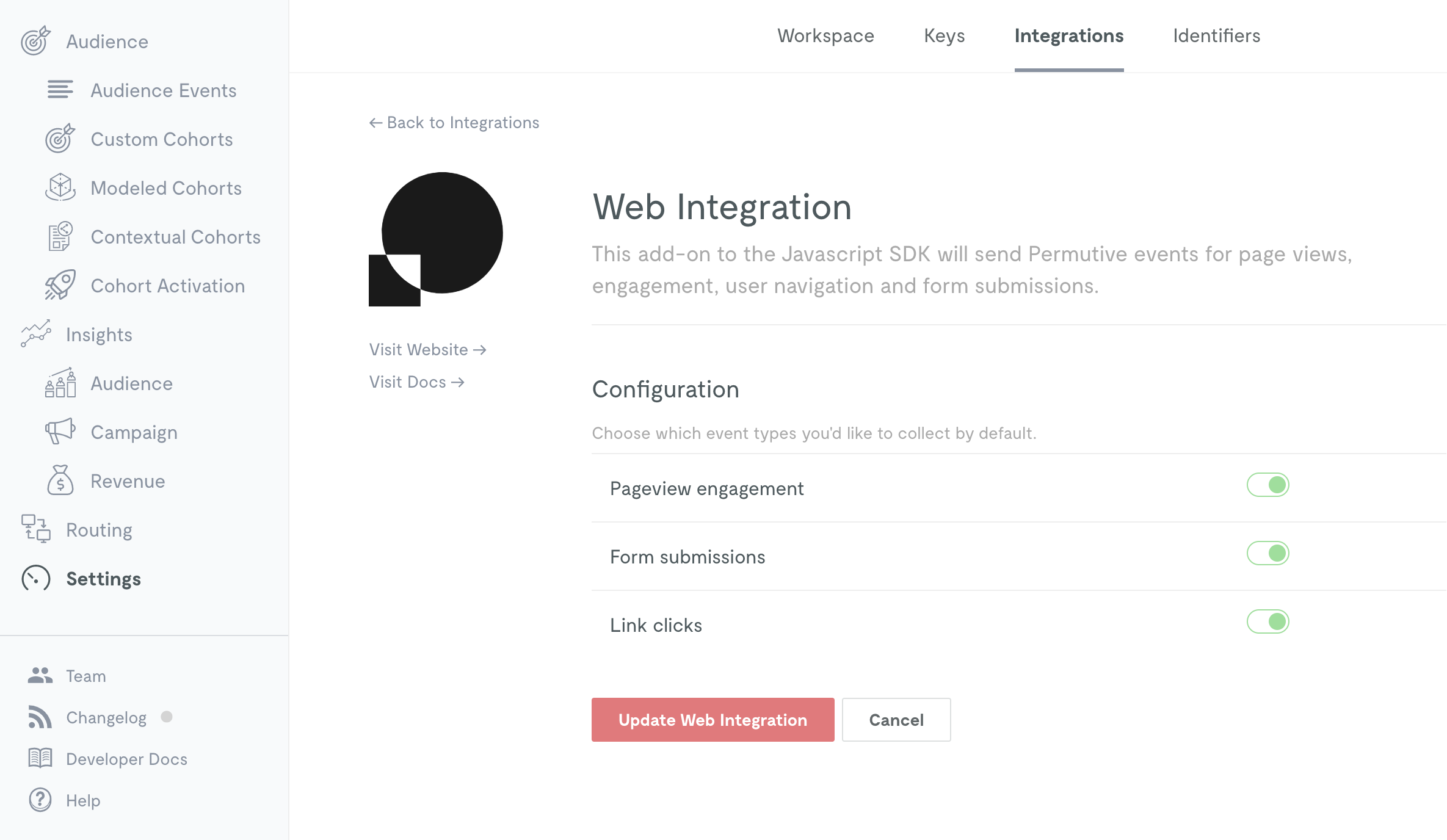 When turning these events off, the toggle should be clicked and 'Update Web Integration' selected. The event chosen should take less than 15 minutes to stop firing into Permutive.
Events currently available with this feature:

If you have any questions, please contact customer support by emailing support@permutive.com or chat to the Customer Operations Team via the LiveChat icon in the bottom right corner of your screen.