In this article
Steps to set up the Facebook Pixel integration
Using the Permutive Facebook Pixel integration you can send rich cohort information over to Facebook for targeting. These audiences are passed to Facebook in real-time.
Adding the Integration
Before adding the Facebook Pixel integration, it's important to check that you have the Facebook Pixel live on your site. Do this by searching for _fbq in the console tab of the developer tools. If the following response is returned, the Facebook pixel is live.

If the below error message is returned, please refer to the Facebook implementation documentation and contact Facebook support if needed.

Once you've confirmed that you have the Facebook Pixel installed, setting up the integration can be completed in a few easy steps.
You can click this link to go directly to the integrations page or navigate from the Dash using the instructions below.
1. Visit the Permutive Dashboard and go to 'Settings > Integrations > + Add Integration'

2. Select the 'Facebook Pixel'

3. Finally, click 'Add Integration' to add the Facebook Pixel.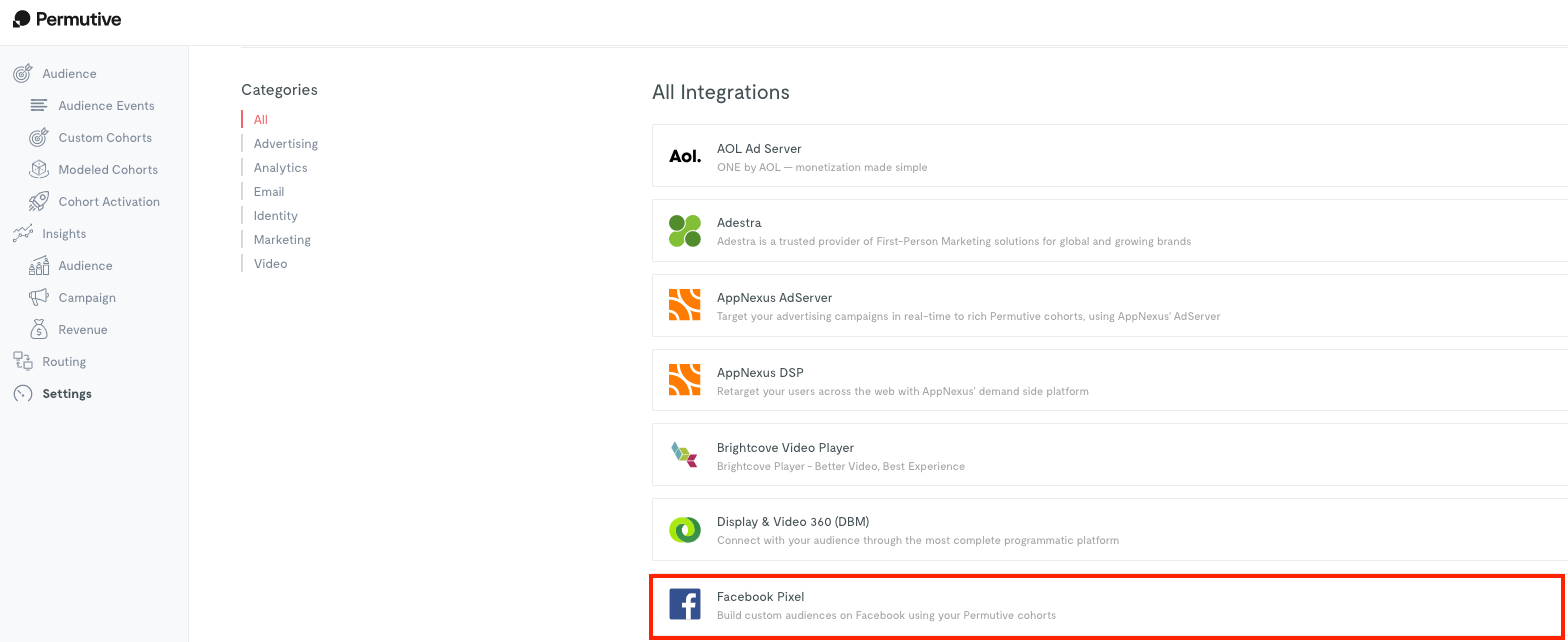 The integration will be available for use in under 20 minutes. Once you've successfully added the integration, see this article for information about sending cohorts to Facebook.
Note: this integration works with multiple Facebook Pixels. Permutive will pick up whichever Facebook pixel is available on the page for the domain where it is running, so the integration works with multiple Pixel IDs. So for example https://www.sport.com/ has a pixel with an account ID which is different to the https://www.gamebyte.com/ account ID. Therefore, when a cohort in your project is sent to Facebook, the users who entered that cohort from https://www.sporf.com/ will be sent to the associated Facebook account, and those that entered the segment from https://www.gamebyte.com/ will be sent to the associated Facebook account.