In this article
A guide to sending segments into the Adestra platform
The Adestra integration allows you to send any of your Permutive segments directly to Adestra, where you can use them for targeting on campaigns.
You'll need:
In the Permutive Dashboard:
1. Login to your project, select 'Reactions → Add Reaction'
2 Select the 'Adestra' Action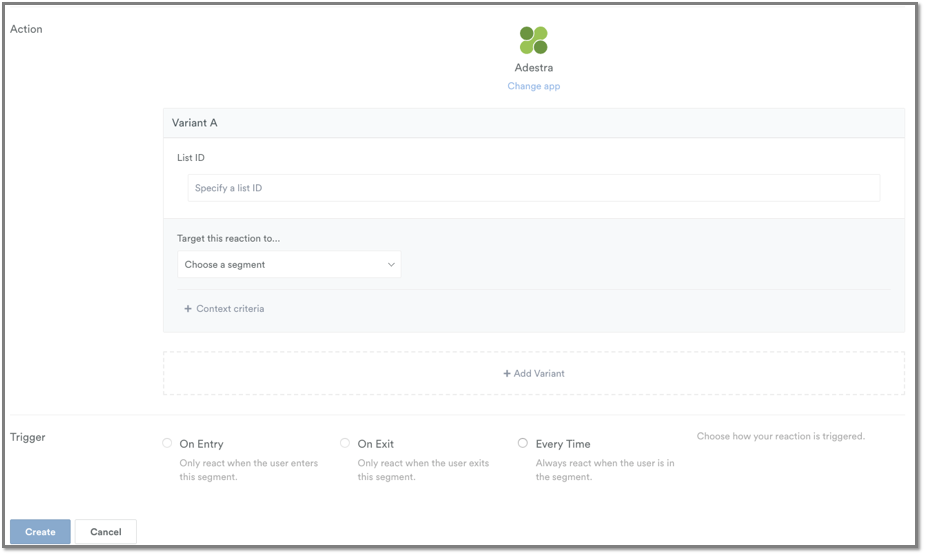 3. Enter the List ID (where you would like the segment to sync to) and select the Segment you'd like to target this reaction to. For more guidance on setting up reactions, see this guide.
4. Set the reaction to fire 'Every Time'
5. Click 'Create'.
Please contact us via support@permutive.com or through LiveChat if you have any questions.