In this article
Use Maxmind enrichment data to create a cohort of users who have accessed the internet from their campus
You can create cohorts of users based on their organisation as they were browsing your site. This location data is collected from the user's IP address, using Maxmind's geo-location database. On every pageview event we collect the user's organisation from their IP address, if it is known.
You can set up this cohort for a specific University, or to include all Universities.
Leeds University
This cohort include all users who have browsed your site from an internet connection at Leeds University. To create the cohort, include users with a pageview where the isp_info.organization is 'University of Leeds'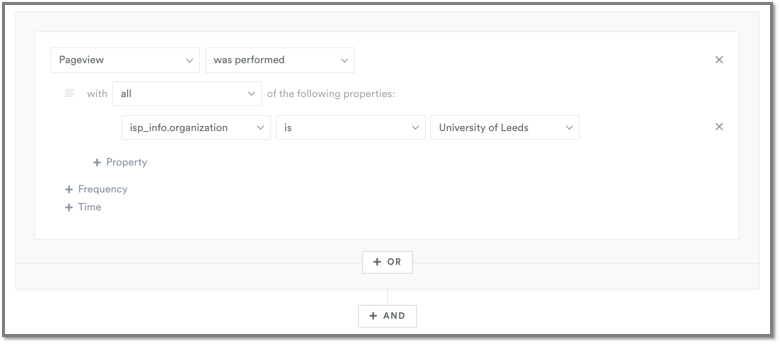 Any University
This cohort includes users browsing your site from any university, school, or college. To create the cohort, match keywords such as 'School', 'College', and 'University'.