In this article
We will review how to create a reaction in the Permutive dash for each of your integrations
The Reactions tab in Permutive allows segments to be sent to other platforms (from DFP through to The Trade Desk).
They link any of your Permutive segments with any of the integrations you have added to your project.
Setting up a reaction
In the Permutive dashboard you can set up reactions for each of the integrations you have live.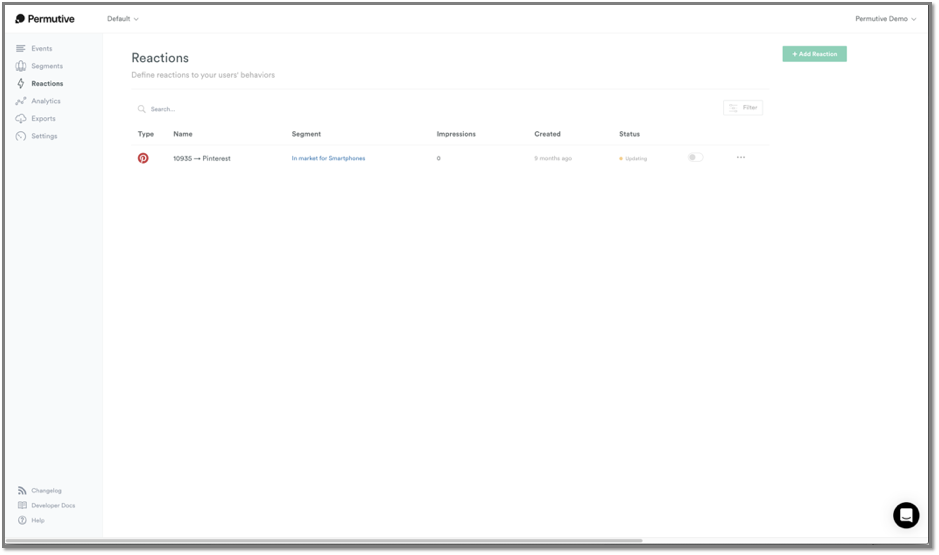 You'll need:
Access to the Permutive dashboard
The integration you're using added to your project. For more information on this, see the Integrations documentation for your chosen integration.
Steps
In your project, select 'Reactions' from the left-hand menu
Choose '+Add Reaction'
Under Action, choose your reaction type. Here you can select from any of the integrations added to your project.
Fill in the details for your reaction (this varies depending on the integration).
Select 'Create'
Once your reaction is created it takes approximately 15-20 minutes to go live.
Note: For a glossary of all the terms used when creating reactions, see this article.