In this article
We will review how to create activations in the Permutive dash for each of your integrations
The Activations tab in Permutive allows cohorts to be sent to other platforms (from DFP through to The Trade Desk). 
They link any of your Permutive cohorts with any of the integrations you have added to your project.
Setting up an Activation
In the Permutive dashboard you can set up activations for each of the integrations you have live.
You'll need:
Access to the Permutive dashboard
The integration you're using added to your project. For more information on this, see the Integrations documentation for your chosen integration.
Steps:
In your project, select 'Activations' from the left-hand menu
Choose '+Add Activation'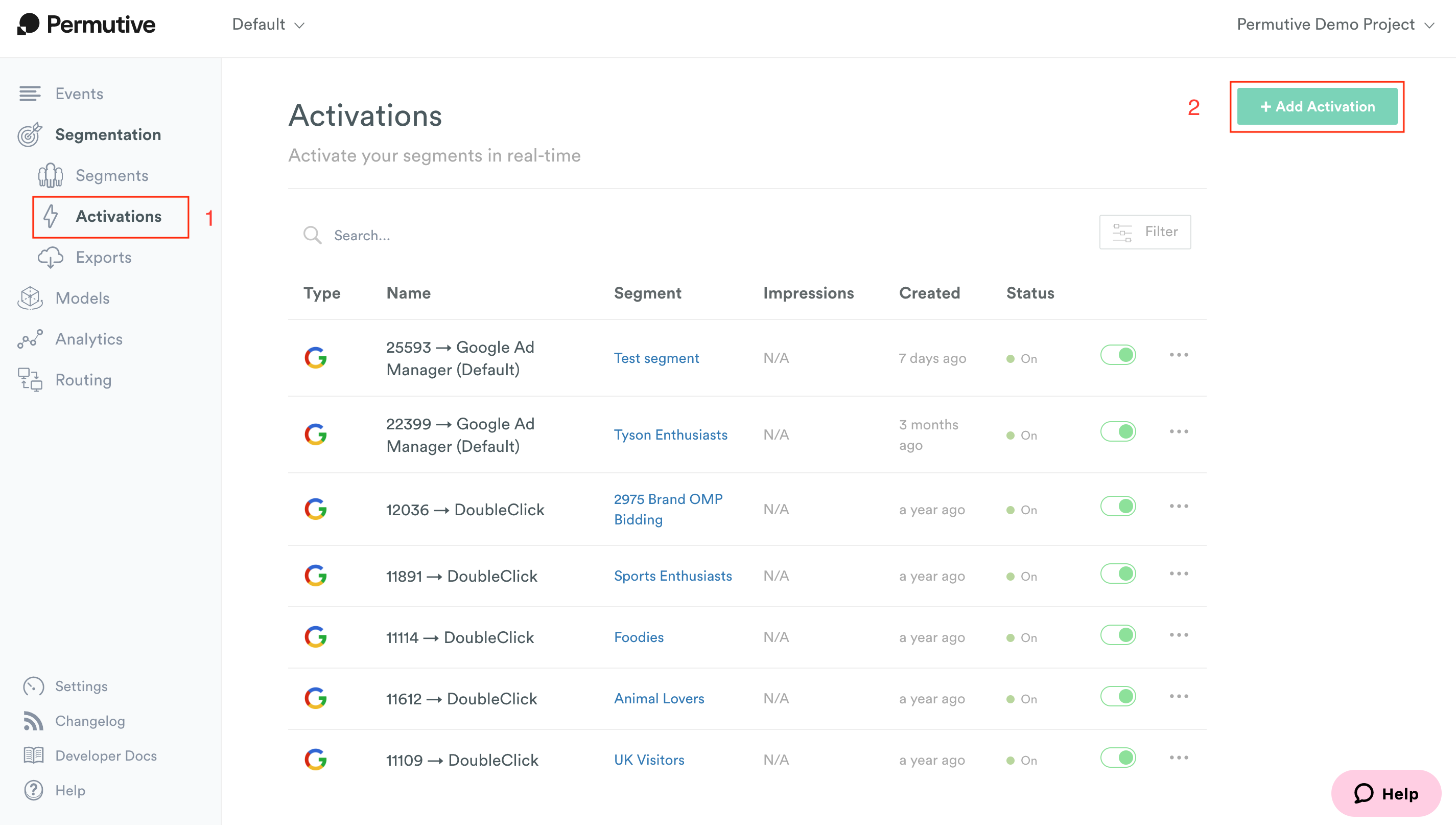 3. Under Action, choose your activation type. Here you can select from any of the integrations added to your project.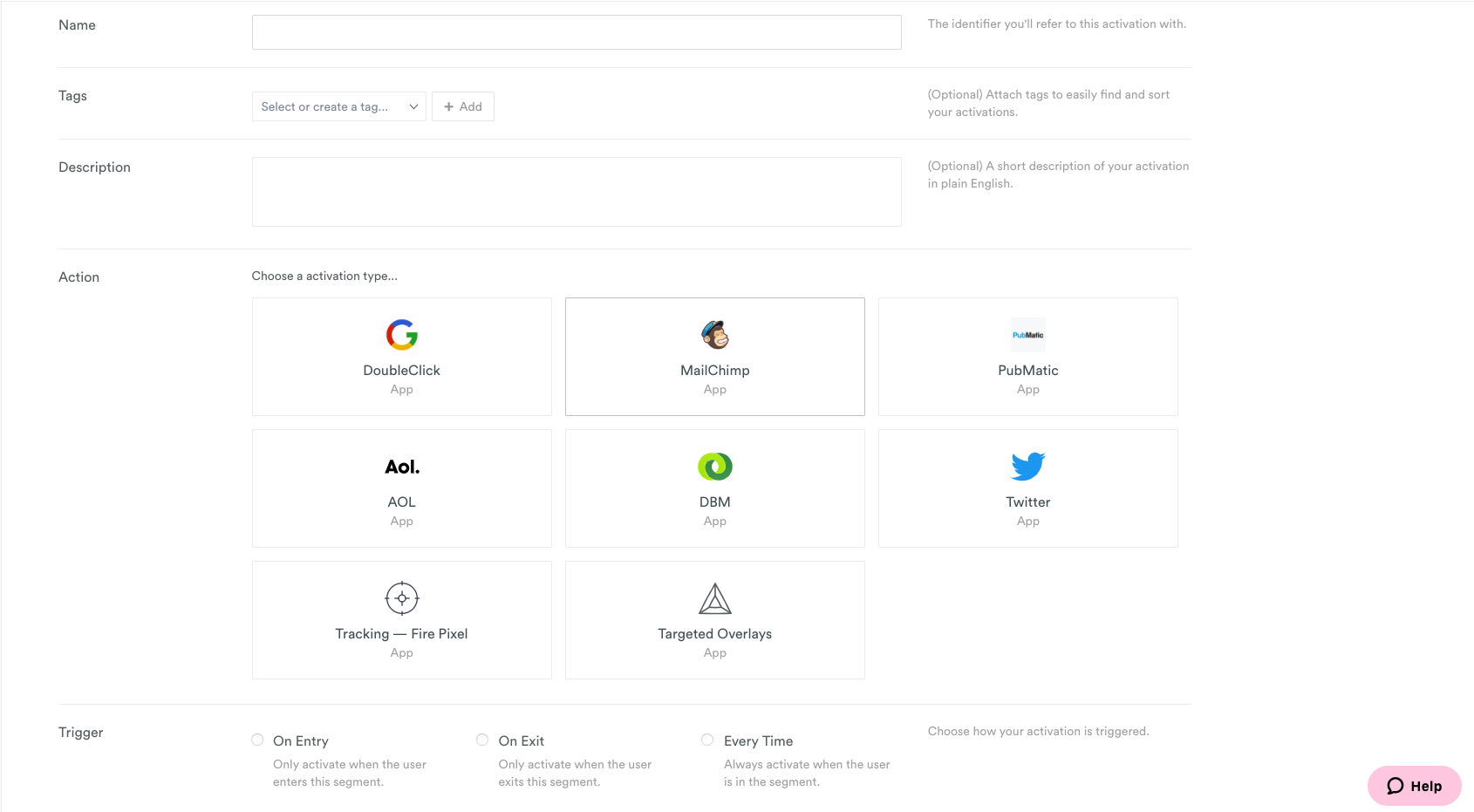 4. Fill in the details for your activation (this varies depending on the integration).
5. Select 'Create'
Once your activation is created it takes approximately 15-20 minutes to go live.
Note: There is a limit on the amount of characters you can use when naming your cohort. Try to shorten the characters if any errors display. 
If you have any questions, please contact customer support by emailing support@permutive.com or chat to the Customer Operations Team via the LiveChat icon in the bottom right corner of your screen.