In this article
Instructions on how to download a report of all of the segments in your Permutive project.
What's in the Report
The Segment List report gives you an overview of all the segments within your project and consists of the following information:
Segment Name
Segment Code
Segment Description
Audience Size
Segment Tags
Segment Status (Enabled/Disabled)
Date Created (UTC)
Segment Logic
Example data: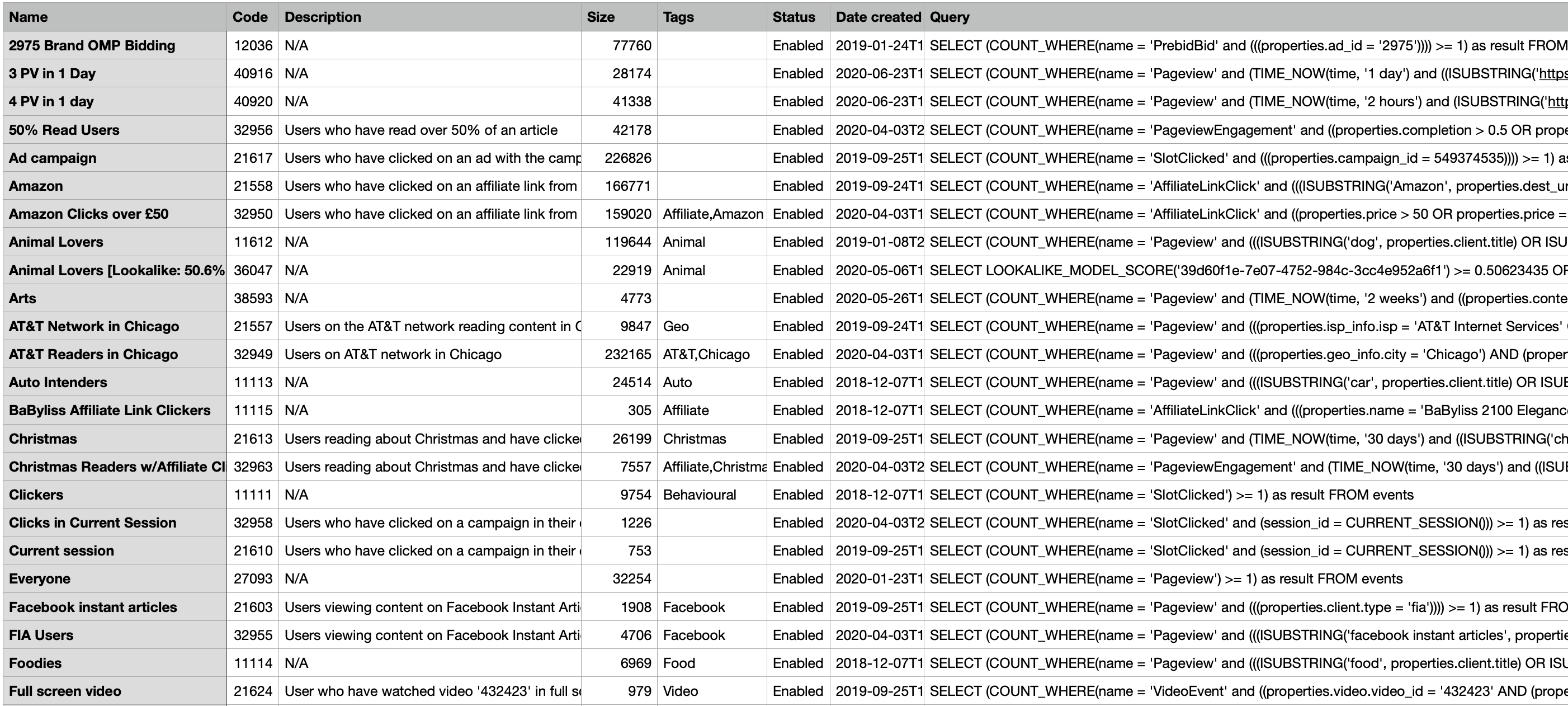 How to Find the Report
To download the Segment List, follow these steps:
1. Head to Segmentation > Segments
2. Click on the 'Export' button
3. Select the date range you wish to download the report over
Note: The default date range is set to the last 30 days
Please note that the date range only affects the Audience Size. If a segment was created after the chosen date range, the segment will still appear in the exported list but with an Audience Size of 0.
4. Click 'Export'

Note: It may take up to a minute to collect your data
Once the download is complete, it will appear in the downloads bar at the bottom of your browser: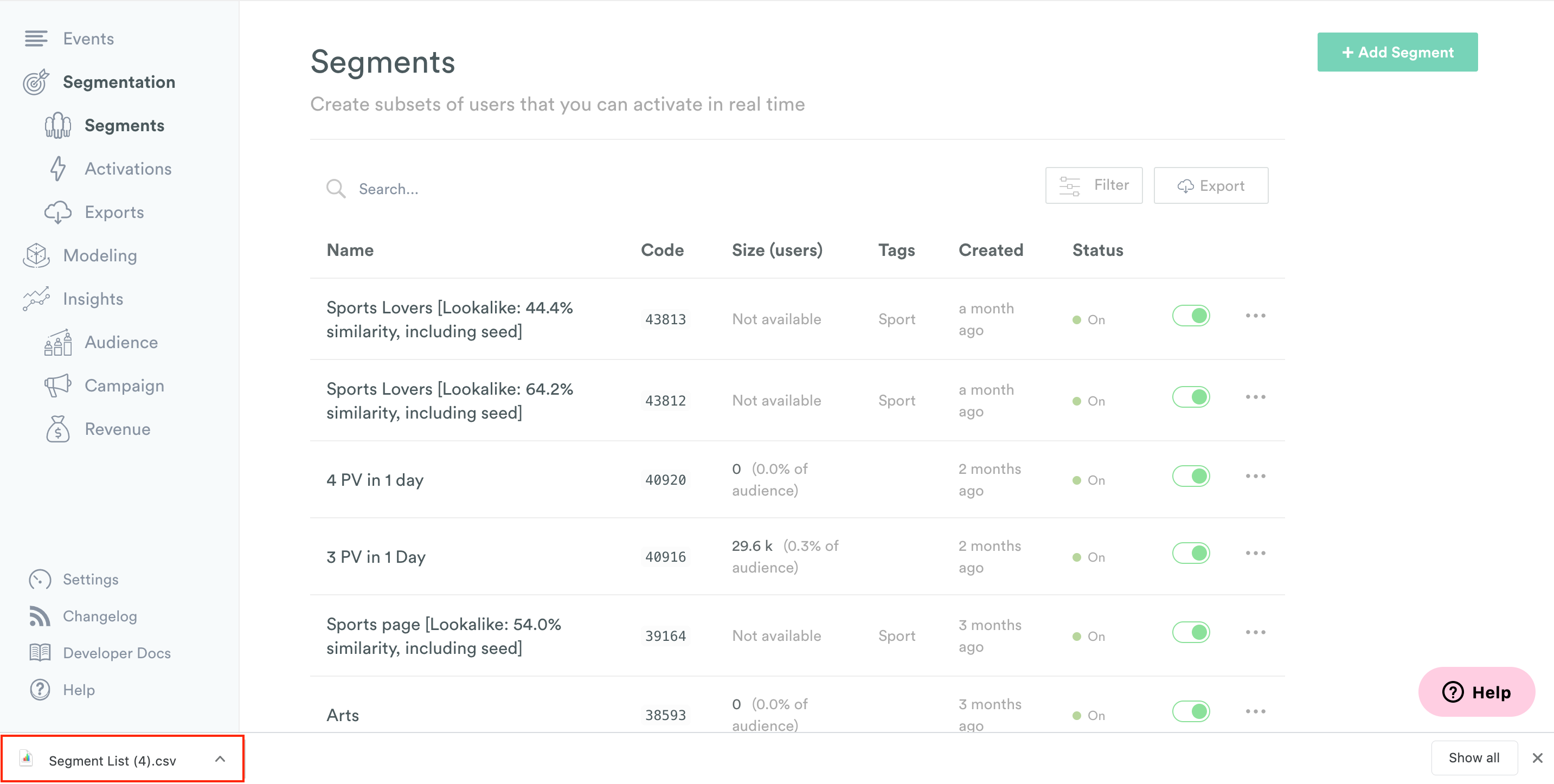 Please note that the report will download all segments relevant to your project, regardless of which Workspace you are in.
If you have any questions, please contact customer support by emailing
support@permutive.com
or chat to the Customer Operations Team via the LiveChat icon in the bottom right corner of your screen.